By Marranda Major
We began this endeavor with the best of intentions. Through service, we hoped to spend the last few months of our YAV year connecting more deeply with our neighborhood (you can read more about our intention in this previous post). I hoped our experience would yield some good insights for congregations who are similarly interested in engaging more deeply with their neighborhood contexts. However, we've encountered many roadblocks before we could even begin. Most of our neighborhood's community agencies require at least six weeks lead time to set up a volunteer opportunity. Who knew that it would take this much advanced planning to offer up our time? Ironically, we, who are full-time volunteers, didn't have a clue… Let the learning begin: building relationships – even tangentially to offer time and labor – takes time.
We've had one community engagement project so far: on a recent Friday we visited the Neighborhood Farm Initiative's demonstration plot at the Mamie D. Lee Community Garden. After a quick orientation, we divided into groups. Some of us loaded wheelbarrows with wood-chips while others set off to weed and turn over the paths that run through the garden plots. Together, we helped to tidy the paths around the exhibition garden to make it easier for volunteers and student gardeners to navigate. After completing the more labor-intensive tasks of neatening paths and preparing new beds, we enjoyed planting yard-long beans, basil, and chard. We finished our morning at the gardening by harvesting some red lettuce to take home for our YAV community meal.
So, what learning and questions from the garden can we transplant to church life?
We used two different techniques for planting seeds: careful measuring and kamikaze scattering. The yard long beans were inserted precisely 4 inches apart in rows that were 10 inches apart, with a clearly defined process of one person laying the row and the next following behind to cover the seeds with dirt. The chard and basil, however, were scattered at random, comingling in each bed with other herbs and vegetables that were already at their peak.
Of these two approaches, the scatter widely method most closely resembles how we went about setting up these community engagement days, and as we've been disappointed with the results, I'm curious what would have happened if we had taken a more intentional approach? We cast the net wide and made a lot of phone calls to the community groups that we spotted during our boundary-walk, however, we got very few return phone calls and emails. I wonder if we would have had more success in building relationships if we had first setting up meetings with volunteer coordinators to explain our context as well as our hopes for our community partnership.
Unlike the parable of the sower (Mark 4:10—20), we can attest that our soil samples are neutral; however, we will have left DC by the time our basil, chard, and yard-long beans are ready to harvest, so we will not know which approach yielded more produce.
Weeds are not the insidious trespassers I imagined, but simply plants that are thriving in a space you intended for another plant. NFI's Volunteer Coordinator, Caroline, led us on a tour of the edible weeds native to DC—from mint to coriander seed to purslane and lemon balm. We were delighted by the bounty of flavor and texture. We learned that other weeds, like hairy vetch, are desirable because they are good crop covers and attract bees and other pollinators to the garden. This makes pulling weeds less the zero-sum challenge I had expected, and more a test of the gardener's discretion to know the ideal time to pull specific weeds in each particular location.
From my previous YAV experience doing youth work, I know that it's tempting to view other extra-curricular activities as competition for our youths' limited time—weeds, thriving while we are focused solely on surviving. But what if we instead considered the holistic benefits our youth receive from participating in many different activities? While hockey builds discipline and teamwork, theater nurtures creativity and confidence—what will our youth groups develop and grow? Are there symbiotic relationships that we can encourage—a post-practice Bible study or habit of the entire group showing up for big games and performances to show support?
You can pile a LOT of woodchips into a wheelbarrow, but once in motion, content spills. And, should you happen across a bump in the road, you may lose more than you keep. Loading the wheelbarrow becomes a game of balance.
In church life, we are too familiar with this balancing game. Our programs and support structures are necessary for keeping up the life of the Church; however, we must tread carefully as not to be so bogged down that we sacrifice our nimbleness, flexibility, or ability to adapt to new challenges else we will not be able to continue.
Clearing the beds for planting requires using pitchforks to break up the roots of the existing ground cover, teasing out the excess weeds, and churning the earth. The weeds are then added to the compost bin so that as they decay, they could continue to give life to the garden as they pass on nutrients to new seedlings.
When programs have fulfilled their purpose and it's time to end them, what learning will continue to enrich and nourish the life of the church? How can we honor the memory of and continue the meaningful work of groups like a dwindling local chapter of Presbyterian Women or the once vibrant mission effort once the groups themselves become unsustainable?
There is much to learn from gardening: Jesus used the garden as an illustration in many parables to teach early Christians about the kindom of God. Our time in the garden dug up some questions of how we can continue to be Church today, and planted seeds for future volunteers to grow into relationship with this community. Most importantly, gardening let us connect with our Brightwood Park community by helping our neighbors access local, nutritious fruits and vegetables.
---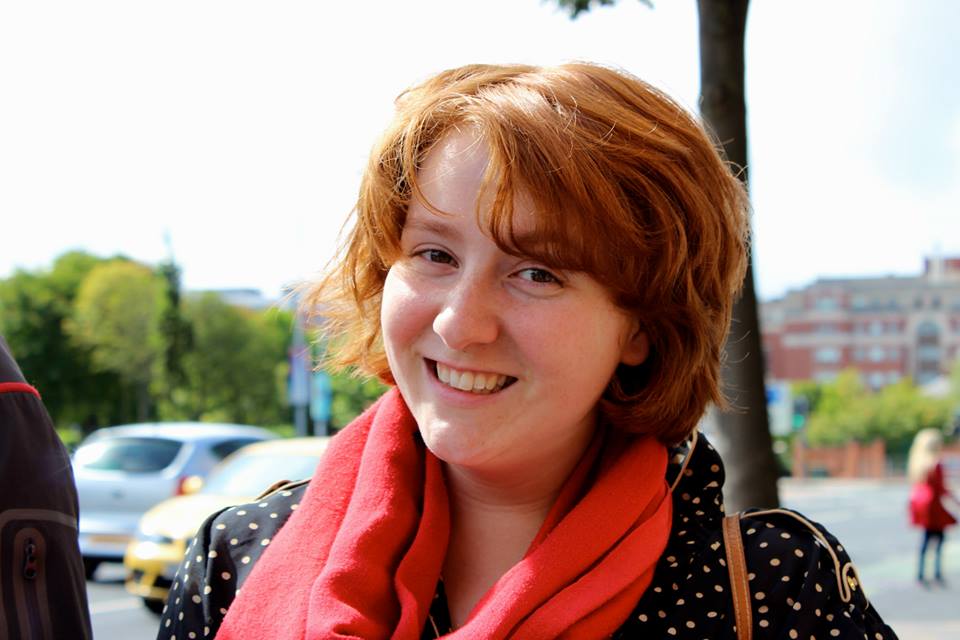 Marranda Major is serving in Washington, D.C. as the Young Adult Volunteer placed with NEXT Church. While Marranda is sad to be leaving NEXT in a few weeks, she is excited to begin studying for her MDiv at Union Theological Seminary in New York City!
https://media.myworshiptimes31.com/wp-content/uploads/sites/55/2015/07/29175952/YAVs-in-garden.jpg
540
960
marrandamajor
/wp-content/uploads/sites/55/2016/01/NEXT-Logo-FINAL-Horizontal_lato-1030x229.png
marrandamajor
2015-07-07 15:36:45
2016-02-18 12:51:45
YAVs Connecting with Community (Part II)