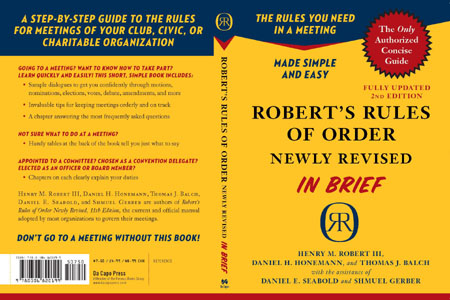 Wherefore Robert's Rules of Order?
Each month we assemble a series of posts around a particular theme. This month, we're curating a conversation around governance and connection. Have ideas or reflections to share? Offer your thoughts in comments, on our Facebook page, or contact us here. If you like what you read, subscribe to our blog (enter your email on the right sidebar) and receive an email when there is a new blog article.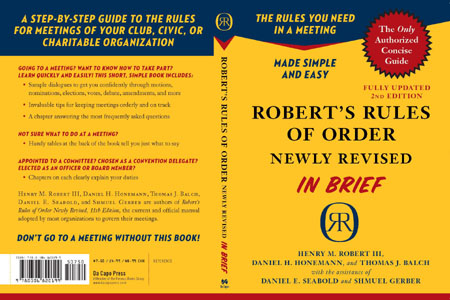 By Michael D. Kirby
"Robert's Rules are best you know, for the Bible tells us so."
Thankfully those are NOT the words to a Presbyterian verse of "Jesus Loves Me," but sometimes one might wonder. As Presbyterians of every stripe prepare to gather in Detroit this week for the 221st General Assembly, many are having to pull out, or download, their latest version of Robert's Rules of Order, the ancient, yet-oft-revised (11th Edition) bible of parliamentary procedure not just for the PC(USA), but also for thousands of other organizations, from the the Evangelical Lutheran Church to the local Eastern Star chapter to Toastmasters to many chambers of commerce.
The purpose of Robert's Rules is very simple. It's right there in the definition on the first page of most of the recent edition: "a set of rules for conduct at meetings, that allows everyone to be heard and to make decisions without confusion." Many religious organizations adopt Roberts Rules because we heed the Biblical instruction that Paul gives to the early church at Corinth,"let all things be done decently, and in order." 1 Corinthians 14:40. (Yes, it's Biblical!)
For many, Roberts Rules, and indeed any rules of Parliamentary procedure, are seen as obstacles to the movement of the Spirit because they impose a seemingly burdensome structure on the actions of a body. The goal of the Rules is not burdensomeness, but exactly the opposite, to allow for work to be done efficiently yet fairly, and to help prevent business meetings with a multitude of opinions from devolving into chaos.
At their core, Robert's Rules are designed to even the playing field in the work of organizations, large or small, by creating a set of ground rules for how business is to be conducted, namely by motion (a proposal is presented by a person or committee), perfection (the body makes changes that the majority believes will make the motion more effective/efficient), debate (proponents and opponents express their views and suggest a desired outcome) and vote.
The beauty of this system is that, ideally, anyone with voice who so desires can speak, (subject to restrictions on available time and relevance); any participant can bring motions, or seek to modify existing motions (subject to various agreed rules regarding timing, relevance and other procedural safeguards); any participant gets the same vote as any other (subject to rules about advisory voters). The system is designed, ideally, to prevent anyone from being silenced and to protect against the use of process to prevent fair consideration of the matters before the body.
Ironically, therein lies one of the great problems that many have had with Roberts Rules over the years. Ask anyone who has been a General Assembly commissioner or anyone who has been a parliamentarian in any organization and they will be able to recall a time when they felt someone was trying to use "loopholes" or their superior knowledge of the rules to subvert debate or prevent certain items from coming up for a vote on merits. In other words, the main problem that many people have with Robert's Rules is we don't trust people are using the rules fairly or that leaders are fairly interpreting and applying those rules.
The bad news is that Roberts can't create trust where it doesn't exist. The good news is that Roberts anticipates situations where trust is threadbare, and seeks through transparency, minimal structure and discretion given to moderators and parliamentarians, to craft a framework that can serve, like a walking cast on a broken foot, to allow the system to function, and through the work that is accomplished to provide space for trust to be renewed and to grow.
We must always remember that Roberts is a tool, and just a tool, not holy writ. Like any tool, knowledge as to its use is essential to effectiveness AND to group cohesion. Like a car, a power drill, or an axe, Roberts is a tool that can cause more than a little damage if misused or used without adequate knowledge or experience. Those conducting business need to know the basics of how it works, both to trust its use and understand what is happening or how to make something happen. The Roberts folks have made those basics available for you online. If you will be following the work of the Assembly or any committee in person or online, you will want to make a quick review of those basics.
In his book "Great Boards for Small Groups," Andy Robinson suggests that in smaller groups, where trust is strong, the "consensus model" for decision-making is less stressful and more effective. The structure he proposes (1. Idea, 2. Discussion, 3. Modification, 4. Discernment if consensus is developing, and 5. Respond to dissenters with further discussion and modification until unanimity is achieved) is essentially a restatement of the steps used in Roberts, with discussion preceding "perfection." The key difference is the headless character of the model, where there is no formal structure and no single decision-making moderator.
As we move forward as a connectional people, only we can decide if the groups we are a part of can live in the freedom of the consensus model. In the meantime, Roberts can be an effective tool to maintain order, foster trust and get difficult things done "decently and in order."
~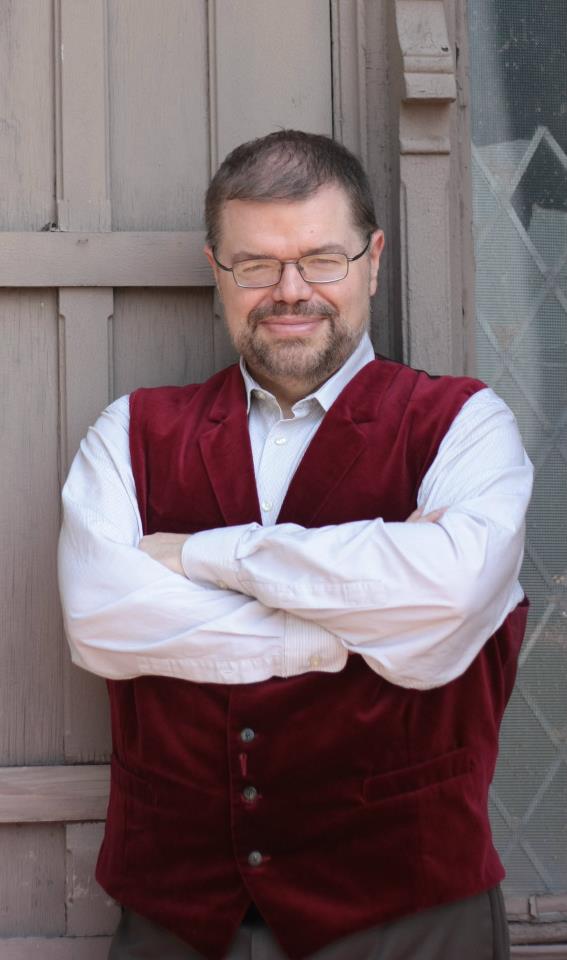 Michael D. Kirby is a teaching elder and serves as pastor of Good Shepherd Presbyterian Church in Chicago. He will be attending the 221st General Assembly as an overture advocate from the Presbytery of Chicago.
https://media.mywtenfold1.com/wp-content/uploads/sites/10/2014/06/29180340/brief_cover.jpg
300
450
maryann
/wp-content/uploads/sites/10/2016/01/NEXT-Logo-FINAL-Horizontal_lato-1030x229.png
maryann
2014-06-12 09:52:32
2016-02-19 14:06:40
Wherefore Robert's Rules of Order?