Each month, we post a series of blogs around a common topic. During August, John Wilkinson is curating a month of blog posts exploring where we are as a church through the lens of the new Presbyterian hymnal, Glory to God — what are we thinking about? how are we worshiping? what matters to us? where are we headed? Join the conversation here, on Facebook, or Twitter!
By Pati Primerano
I have sung in the Chancel Choir of Third Presbyterian Church, Rochester, NY, for almost 24 years. We have an amazing array of musical groups at Third Church, including five choirs, about that number of bell choirs, plus ad hoc music groups for specific events. Music has been, and will always be, an important part of my life. I served on the committee to look into the new hymnal, Glory to God, and appreciated an early look at this extensive hymnal, which we recommended for adoption, and has since been purchased, distributed and dedicated. I was impressed by the number and quality of new hymns. Some of them we have already used in worship, when a more appropriate hymn was not available in the previous hymnal.
When thinking about a particular hymn in Glory to God that holds meaning for me, that choice is different now than it would have been a few weeks ago. Having spent a week at Montreat with some of the youth from Third Church in July, I was thoroughly immersed in many hours of singing. This singing happened in a huge hall, surrounded by 1200 youth from all over, plus assorted support adults. Some of the music was written that week, specifically for week 3 of the conference, some were well-loved standards ("Come, Thou Fount of Every Blessing" for example) and some were from GTG, which is the hymnal used in Montreat.
Anyone who's been to Montreat will understand that the schedule is jam-packed, and it's impossible to do everything available. One of my boys decided to sing in the evening worship choir, a volunteer group that rehearsed after lunch. I wasn't sure if it was open to teens only or included adults, so I had my son find out for me. Since adults are included, I went to the next rehearsal with my son. They handed out copies of a hymn familiar to me already, "We Are Marching in the Light of God," which has been sung by our Junior Choir, with the congregation joining in. This hymn is not found in the old hymnbook, but is the last hymn in GTG, hymn 853. The leader modified it to "we are walking," and we alternated that with the verse in Zulu, "Siyahamb' ekukhanyen' kwenkhos." If that looks tricky, trust me, it's a bit tongue-twisting as well. We memorized it, as we would be singing it as we walked and clapped. This was to be the benediction response at the end of the service, and we walked from the back of the room to the front, sang a last set of verses, and then exited as we sang. We reunited outside, on the steps into the building, and sang at least four more verses, just because. For me, it was one of the most memorable experiences of my time in Montreat. The use of the hymn was perfect, memorable, and accessible to the congregation.
---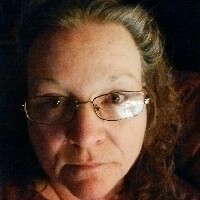 Pati Primerano
Member, Hymnal Committee
Third Presbyterian Church, Rochester NY
I am a retired city school district Spanish teacher, married, and the mom of three boys. My retirement gift to myself is my wonderful dog, who trains with me, learning obedience and agility. I am a member of a Dining Room Ministry team at Third Church, which serves a hot, homemade lunch every Saturday. I am an advisor in the Youth program, as well as an alto in the Chancel choir. We have a home near a popular local park, where we enjoy walking, photography and picnicking. I'm pretty busy in retirement, and honestly not sure how I managed it all while working full time…
/wp-content/uploads/sites/55/2016/01/NEXT-Logo-FINAL-Horizontal_lato-1030x229.png
0
0
Jessica Tate
/wp-content/uploads/sites/55/2016/01/NEXT-Logo-FINAL-Horizontal_lato-1030x229.png
Jessica Tate
2015-08-27 05:55:40
2016-02-18 12:49:04
We Are Walking