Each month, we post a series of blogs around a common topic. This fall we've asked a number of leaders to respond to the question, "What is saving your ministry right now?" Shelby Etheridge Harasty is one of our workshop presenters for the 2016 National Gathering. Learn more about the workshop at the end of her post. We invite you to join the conversation here, on Facebook, or Twitter!
By Shelby Etheridge Harasty
When I first graduated from seminary I was not looking to preach. Ever. It humbled me, challenged me, and frankly, terrified me to the point that I did not enjoy it. Thankfully, that has changed.
As an associate pastor I preach once a month, maybe twice if it's a month that includes Ash Wednesday, Holy Week, or another mid-week liturgical event. When the head of staff at our church went on sabbatical over the summer, all that changed. As the acting head pastor I was preaching almost every week, and even when I wasn't preaching I was still writing liturgy and studying the lectionary to craft the order of worship and work with guest preachers.
There's something about preaching, about praying, studying, writing and saying your own words out loud that allow for moments of vulnerability that don't happen much in "regular life." While my knees still shook every time I walked to the pulpit, I felt the preciousness of sharing something I had written, something I had labored over, put my heart into with people who are both strangers and friends.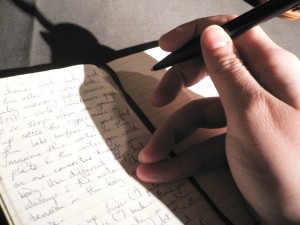 Now that the head of staff is back from his sabbatical and I am back to my "regular" preaching schedule, I miss that weekly opportunity for vulnerability. As odd as it may sound, I treasure the that moment of fear and awe that overtakes me when I start to say that first word of the sermon.
Writing has been a great way for me to continue to challenge myself to be vulnerable. Even though I'm not preaching nearly as much, I can still write. I can still write every week, even every day when time allows. Pressing "send" on a blog post offers that same thrill of fear and awe and vulnerability as that preaching moment.
When I first started in ministry, I didn't realize that I would find so much grace and strength in vulnerability. Brené Brown is at the forefront of this vulnerability revolution, and she talks about it in her newest book, Rising Strong. She says "Revolution might sound a little dramatic, but in this world, choosing authenticity and worthiness is an absolute act of resistance. Choosing to live and love with our whole hearts is an act of defiance. You're going to confuse, piss off, and terrify lots of people—including yourself. One minute you'll pray that the transformation stops, and the next minute you'll pray that it never ends. You'll also wonder how you can feel so brave and so afraid at the same time. At least that's how I feel most of the time… brave, afraid, and very, very alive." [1]
And that's how I feel when I write, when I let words take life and flow from my fingertips. Brave, afraid, and very, very alive.
[1] Brown, Brené. Rising Strong: The Reckoning, The Rumble, The Revolution. Spiegel & Grau, New York, NY, 2015. page 254.
photo credit: 7/365 5.2.2007 (self): Notes on Takayuki's workshop via photopin (license)
---
Shelby's National Gathering Workshop: Practicing Vulnerability
What does the vulnerability of God teach us about faithful practice at the crossroads? We will combine theological and Biblical reflection with the insights of Brené Brown to develop models of Christian practice that display vulnerability and courage. The practical ways that vulnerability can influence pastoral leadership and congregational ministry will be explored. Finding courage to be vulnerable – as God is – can deepen the ways we lead our congregations and live our lives. Offered Tuesday during workshop block 2. Learn more and register here.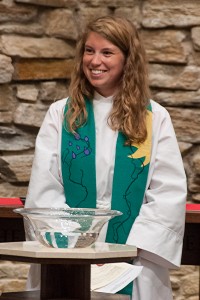 Shelby Etheridge Harasty has served as Associate Pastor at Saint Mark Presbyterian Church in Bethesda, MD, since 2013. The recipient of the Presidential Leadership Award from Union Presbyterian Seminary, she is especially interested in the intersection of art, prayer, practice and justice. She blogs at Courage in the Cracks.
https://media.myworshiptimes31.com/wp-content/uploads/sites/55/2015/11/29175748/379812751_96ea577a0e_o.jpg
1920
2560
Linda Kurtz
/wp-content/uploads/sites/55/2016/01/NEXT-Logo-FINAL-Horizontal_lato-1030x229.png
Linda Kurtz
2015-11-27 08:30:41
2016-09-02 08:47:32
Vulnerability Through Writing