Each month, we post a series of blogs around a common topic. This month, Andrew Kukla is curating a series on officer training. We'll hear from various perspectives about how churches might best equip those they call to the ministry of ruling elder for that service. How might we feed, encourage, and enable the imagination of our church officers? How can we balance the role of officers as discerners of the Spirit alongside church polity? How might we all learn how to fail — and learn from it? We invite you to join the conversation on Facebook and Twitter!
by Katherine Kussmaul
I am not an allergist. I am not a shot-room nurse. I am an immunotherapy patient.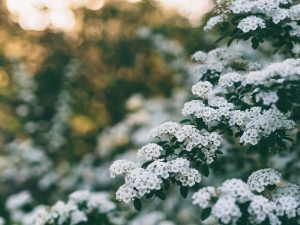 I am allergic to many things: dogs, cats, dust mites, molds, and a whole slew of grasses, trees, and pollens. I receive three injections per week: injections of the very things to which I am allergic. The hope is that, over time and with steady increases in the amount and concentration of serum, my immune system will adjust in a way that reduces the allergic response. I will still be allergic, but my allergies will not compromise my life and actions to the same degree.
So how does immunotherapy relate to governing bodies, particularly sessions?
When I think about the sessions with whom I have served and consulted, I see two shared traits: sessions, congregations and pastors are allergic to fear. Addressing this fear with principles from immunotherapy is effective in "treating" this allergy.
Fear, like my allergies, exists. Acknowledge its presence and impact.
Recognize symptoms: are we stuck, avoiding or side-stepping conversations, or continually postponing decisions? Symptoms of fear can present as a silent minority or as a silencing majority, they can be found in parking lot meetings, flurries of post-meeting emails, and in "people are saying" statements. Notice the symptoms.
Ask questions. "What are we not talking about?" "Whose voices are we not hearing?" "What other conversations are happening about _____?" "What is preventing us from taking action?" "Why does it feel like we are tip-toeing?"
Be direct: "Of what are we afraid?
Fear, like my allergies, can be identified. Be precise.
Identify the fears. There are probably more than one. Listing the fears provides clarity and facilitates movement. Listing the fears sparks conversation and feeds meaningful dialogue. The list becomes a starting place and a tool for reflection and assessment.
Be precise. It's not enough to say "tree pollen." We have to know if it is birch or cedar or pecan. It's the same with an allergy to fear. It's not enough to say "We are afraid of change." Figure out the specifics. Drill down. Are we afraid of offending or disappointing someone? Afraid someone will leave? Afraid of taking a stand or being labeled the ______ church? Afraid we will decline beyond sustainability? Afraid of making a "bad" decision?
Fear, like my allergies, can be addressed. Take action.
Acknowledge the truth of inaction: there's no such thing as "doing nothing" because "doing nothing" results in something. Gather information, discuss, discern, and do something. Action is almost always better than inaction. And when you discover a better way, simply regroup and head in that direction.
Speak for yourself. Practice, facilitate, and expect direct communication from others. Try "I am interested in your thoughts" when you hear "People are saying…" Or "To whom are you referring? I will speak with them directly."
Agree on common language. Create a shared glossary (mental or actual) of words and phrases to explain the action, set expectations, and communicate the process. Be consistent. Establish an alternative narrative. Think about changing "We've always ______" to "In the past, we ____and now we ____."
"Treating" fear, like my allergies, requires consistency and persistence.
Immunotherapy is most effective when you receive injections for three to five years. Even when ministry is busy or after reactions that require ice packs, hydrocortisone cream, and extra medicine. In those moments, I have to recall where I started, assess my improvement, celebrate my progress and remember: it takes time for an immune system to adjust how it reacts. It is the same with sessions, congregations, and pastors. "Treating" fear requires consistency and persistence. Even during Advent and Lent. Especially during times of heightened congregational anxiety.
Notice where you have responded to fear more effectively. Look at that original list of fears and celebrate the progress you are making. Embrace your role as pastor-encourager. Highlight success. Point to growth. Remember: it takes time for a session, congregation, or pastor to adjust how they respond to fear.
Fear, like my allergies, will never completely go away.
I will never be free of allergies. Particular seasons of the year will always be more challenging. While I hope I progress to the point of not needing daily medicine, I feel certain my medicine cabinet will always contain Zyrtec, Singular, and Benadryl for the times I need extra support.
There will always be particular topics about which sessions, congregations, and pastors will need extra support. This support may look like reconnecting with all or part of this process. It may look like inviting a colleague or consultant to watch, listen, and offer input. And it may be as simple as reading Scripture: Joshua 1:1-9, Psalm 27, Isaiah 41:1-20 & 43 or any of the countless occurrences of the phrase "Fear not!"
Last week was an easy immunotherapy week: no reaction. This week required an ice pack. This is the reality of immunotherapy. Treating allergies, whether dust-mites or fear, is a process. It takes time. And as my favorite shot-room nurse says, "Slow and steady wins the allergy race."
---

Katherine Kussmaul is the pastor of St Giles Presbyterian Church in Raleigh, NC and is a graduate of The Aquinas Institute of Theology, Duke Divinity School and The College of Wooster.
https://media.myworshiptimes31.com/wp-content/uploads/sites/55/2018/08/29173439/featured-flowering-tree.jpg
200
398
Linda Kurtz
/wp-content/uploads/sites/55/2016/01/NEXT-Logo-FINAL-Horizontal_lato-1030x229.png
Linda Kurtz
2018-08-20 07:57:15
2018-08-17 11:11:16
Treating Fear: Immunotherapy for Sessions