Each month, we post a series of blogs around a common topic. During August, John Wilkinson is curating a month of blog posts exploring where we are as a church through the lens of the new Presbyterian hymnal, Glory to God — what are we thinking about? how are we worshiping? what matters to us? where are we headed? Join the conversation here, on Facebook, or Twitter!
By John Wilkinson
A hymnal is a kind of non-scientific bellwether for where a church (a congregation, a denomination) is at any one point in its life. Though the nature of a publishing cycle means that hymns can't be immediately contemporary, they can reflect the broader moments in which they were produced. Hymnals capture liturgical trends, linguistic styles, theological emphases. A theology professor once told me that if you wanted to know what the church was fighting about, look at how much space is given to any particular doctrine in any particular creed. A corollary of that would be to look at hymn texts from any one decade or generation and see what the church was thinking about. Was it Jesus? Was it sin? Love? Mission?
The new Presbyterian hymnal, Glory to God, provides us not only with a new vehicle through which we might worship God and sing God's praise, but a lens and a mirror by which we can think about the church. If anecdotal sales information and even more anecdotal Facebook traffic is any indication, Glory to God (referred to hereafter as G2G) has struck a chord (get it?!) with the Presbyterian family. Anything that can revive and renew worship is a good thing, and anything that can help us think about the church and its future mission is a gift as well.
At Third Presbyterian Church in Rochester, we were very deliberate in coming to adopt the new hymnal. Our congregation is evolving in many ways, including in its worship life; we would lean toward "traditional" on the worship style spectrum, with heavy emphasis on hymnody. We take hymns seriously, and, frankly, with some exceptions, we were still fairly content with The Presbyterian Hymnal.
But we are also good Presbyterian team players, and so we took on the task of evaluating G2G. We appointed a committee, of course, led ably by our two musicians, who worked through a comprehensive process. We welcomed a member of the hymnal committee (more officially the Presbyterian Committee on Congregational Song) for a day of workshops with staff and members – learning more about the hymnal's vision and singing through a bunch of hymns – some new to this hymnal and some new, period!
And then we jumped in! We successfully secured funding to purchase some 900 hymnals. We dedicated them on May 31, 2015, and are now in the process each Sunday of working through this new resource – singing familiar hymns, noting where some familiar hymns have been altered, noting where other familiar hymns have been restored, and learning some altogether new hymns.
So when I was asked to curate (a fancy word for organize, I think) a series of blog posts for the Next Church universe, I almost immediately gravitated to G2G, and what it might say to us about the next church.
I am an unabashed hymn geek. To that, one of the things I do most regularly and happily is assemble a Sunday liturgy, that includes collaborating with my musician colleagues to try to marry lectionary text and sermon direction with hymn texts and tunes, along with sacraments and choral elements and other prayers and responses. When it comes together well, that is, when the pieces fit and flow, I am wondrously grateful. That's a true gift of the Spirit, I believe.
I am also a connectional geek. To that end, I've invited several circles of colleagues to share this task, making it both a collaborative and local effort. This month you'll read posts by:
Members of Third Church's Hymnal Committee and Worship, Music and Arts Committee
Fabulous Third Church program staff colleagues, the people with whom I get to share all of this day by day (www.thirdpresbyterian.org)
Colleagues in Urban Presbyterians Together, our Rochester Presbyterian ministry consortium (www.urbanpresbyterians.org )
Colleagues – ruling elders and teaching elders – in the Presbytery of Genesee Valley (www.pbygenval.org )
I am grateful for their willingness to write; more so, I am grateful for the ministry we share. Their insights here are helpful, I believe, as we think about who we are and who we are called to be – the church that is next – through the worship we offer and the songs we sing.
I have titled this whole series "What Is This Place" after one of my favorite new hymns in G2G, hymn 404. It asks a provocative question and then spins out a creative answer. May we be as imaginative in our asking, and as bold in our response, in service to the church that is next, and more so, to the glory of God.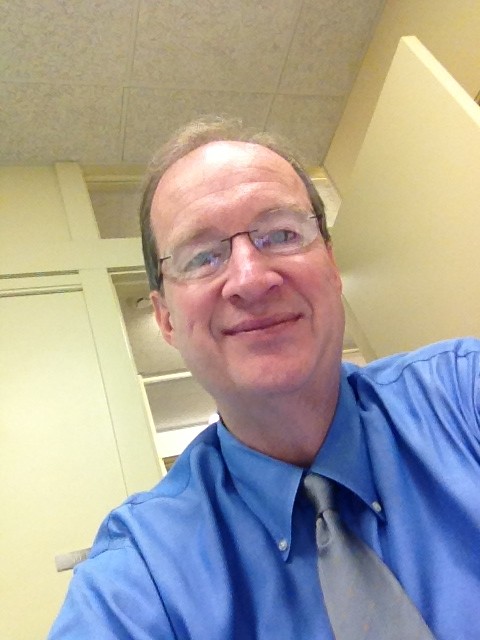 John Wilkinson
Third Presbyterian Church
Rochester, New York
https://media.myworshiptimes31.com/wp-content/uploads/sites/55/2015/08/29175941/music-slider.jpg
682
1024
Jessica Tate
/wp-content/uploads/sites/55/2016/01/NEXT-Logo-FINAL-Horizontal_lato-1030x229.png
Jessica Tate
2015-08-03 11:19:42
2016-02-18 12:51:33
What Is This Place: Visions of the Church in Glory to God