Each month, we post a series of blogs around a common topic. During August, John Wilkinson is curating a month of blog posts exploring where we are as a church through the lens of the new Presbyterian hymnal, Glory to God — what are we thinking about? how are we worshiping? what matters to us? where are we headed? Join the conversation here, on Facebook, or Twitter!
By Colin Pritchard
The disciples did not choose each other. There is no way they would have chosen each other. Fisherman, zealots, brothers, tax collectors choosing to take this kind of extraordinary, dangerous, spiritually intimate journey together? Nope. In my experience, this just doesn't happen. People choose the company of people like themselves when the going gets tough and the road is uncertain. Each unique, passionate, and particular, the disciples made for an idiosyncratic group. The brothers had to have moments of family drama. Peter had to drive the others crazy with some frequency. Did Thaddaeus ever say anything ever? Thomas didn't believe the others even when they told miraculous truths. Scripture lets us know that while they may have invited some of their own number to "come and see," the disciples did not choose each other.
And yet…they were undeniably and powerfully chosen. They journeyed and witnessed, struggled and served, loved and succeeded together, brought together by the One who changed the boundaries and embodied The Word. They did not choose one another, but each was chosen by Jesus. Not the same, but each essential: all a different part of the body that would go to the ends of the earth sharing love and life, hope and the Holy.
In these modern days we individuals, seekers and followers of The Way, we the Church, continue to walk an extraordinary, dangerous, spiritually intimate journey together. We are in the privileged place of having heard our names called by Jesus and having chosen his companionship. We are just like the first disciples: needed, blessed by opportunity, gifted in our own ways. We are also just like the first disciples: with different stories and means of employment, different personalities, and certainly plenty of family drama.
We share another thing with the disciples: the road ahead remains uncertain. I am certain of this uncertainty. I am also certain that the efficacy and integrity of our witness will be profoundly impacted by how we choose to walk together. We can retreat from the challenges of broad community and its particularities and limit ourselves to our gifts alone. We can participate in the drama of trying to be just a little more chosen, a little more right, and one step closer to Jesus than our sisters and brothers. Or we can wade through the chaos with our eyes set on the One who has called us all, remembering ours is only to do our part.
I have found that the second verse of the hymn, "There's a Wideness in God's Mercy" (hymn 435 in the Glory to God Hymnal) can serve as a helpful reminder for us all.
"For the love of God is broader that the measures of the mind": We love to study and debate and discern, but beyond our prodigious collective intellect, the love of God reigns.
"And the heart of the Eternal is most wonderfully kind": So kind that the quiet ones and the zealots, the blue collars, white collars, and no collars, the broken families and the unique individuals are all wanted, needed, and guided by Grace. Christ's kindness is a model for us all.
"If our love were but more faithful, we would gladly trust God's word": If we remain deeply grounded in the love of God, then we will know our assurance of both pardon and security, we will compete no more, and we will trust not just the written Word, but also the resurrected living One.
"And our lives reflect thanksgiving for the goodness of our Lord": Who we are and how we walk together will be a worthy witness to the rest of this world. Friends we may well have not chosen each other, but that doesn't really matter. What matters is that we've each been chosen to walk together.
---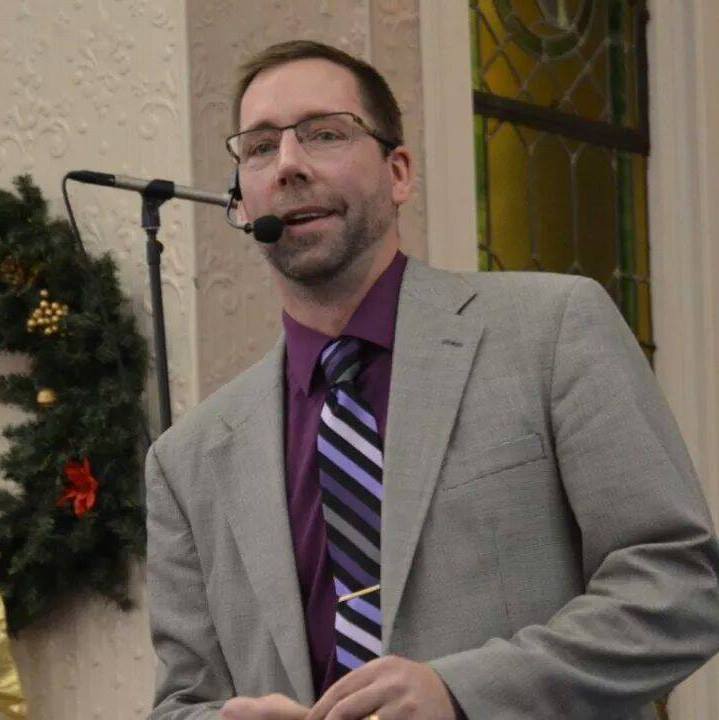 Colin Pritchard
Pastor
First Presbyterian Church
Victor, New York
/wp-content/uploads/sites/10/2016/01/NEXT-Logo-FINAL-Horizontal_lato-1030x229.png
0
0
Jessica Tate
/wp-content/uploads/sites/10/2016/01/NEXT-Logo-FINAL-Horizontal_lato-1030x229.png
Jessica Tate
2015-08-24 05:36:34
2016-02-18 12:49:33
There's a Wideness