by Jessica Tate
I'm an Apple (computer) enthusiast. While I've resisted temptation of the iPhone 5, I have been paying attention to its press. In an article for the Washington Post, columnist Steven Pearlstein noted a trend in the tech world. Three of the most dominating firms have tanked in recent years.
Nokia was once the mobile phone leader with 40% of the global market. It had a smartphone prototype a decade before iPhone came out, but didn't turn technology into competitive product quickly enough. Now their marketshare is cut in half.
Blackberry sales are down 95% and business experts wonder if Research in Motion (its maker) will survive.
Best Buy killed Circuit City and Sears once upon a time, but now it is getting creamed by cheaper on-line options.
"One lesson to be drawn from all three stories," Pearlstein writes, "is the danger faced by dominant firms that refuse to cannibalize themselves–to give up existing sales in order to get the jump on next-generation products and services."
Apple, he says, ruled the personal music player with the iPod, but realized that if someone developed a phone that could play music as well as the iPod, they'd be toast. Rather than try to shore up the iPod market, Apple cannibalized themselves, introducing the very product they feared most. The results speak for themselves.
Franklin Golden, co-pastor of Durham Church, shared the inspiring story of Durham Church's revitalization effort at the NEXT gathering in North Carolina this summer. Durham church is a multi-cultural congregation devoted to reconciliation, service and evangelism. They have some grace-infused stories to share about overcoming racial and cultural differences and dealing with issues of power head-on.
"Other pastors say they want the deep ministry Durham Church has," Golden said. "No, you don't," he replies. "You don't what this. Not until you're ready to give up all the trappings of church." The hard-earned wisdom they've received is this: "When privilege and power come up against the reign of God you can run away or you can die."
Very truly, I tell you, unless a grain of wheat falls into the earth and dies, it remains just a single grain; but if it dies, it bears much fruit.  — John 12:24
I wonder what we, as a church, might be holding onto too tightly? What part of ourselves must we let go, let die, so that we might bear much fruit?
---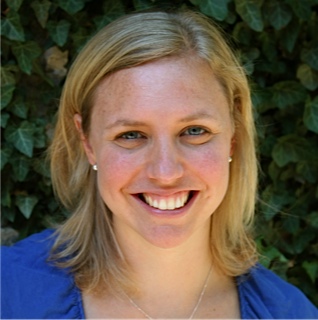 Jessica Tate is Director of NEXT Church.
https://media.mywtenfold1.com/wp-content/uploads/sites/10/2013/01/29180756/Jessica-Tate1.jpg
320
318
Jessica Tate
/wp-content/uploads/sites/10/2016/01/NEXT-Logo-FINAL-Horizontal_lato-1030x229.png
Jessica Tate
2012-10-02 09:52:38
2016-05-02 22:09:49
The Courage to Die