by Rafael Vallejo Ph.D
Then you shall declare before the Lord your God: "My father was a wandering Aramean, and he went down into Egypt with a few people and lived there and became a great nation, powerful and numerous."
– Deuteronomy 26:5
In Resistance Literature (Hartlow, 1987) the author reads some of the 20th century literature of resistance movements from Africa, the Middle East, Asia, and Latin America. She tells the story of the contributions of literature to resistance movements. In this blog, I ask how and whether biblical literature can also be considered as resistance literature.
Scholars tell us that much of what later became known as the Hebrew Bible was written in periods of exile, displacement and diaspora. Those who wrote the early stories of christian origins that became the New Testament did so under the shadow of Empire and colonial oppression.
The literature speaks to the struggle of early communities around religious beliefs, tribal laws and cultural practices. The literature of Judaism in exile and during the Persian period used resistance as a trope for understanding the relationship between humanity and their divinities. Their oral and written narratives sought to express how they felt God present/absent in their struggle.
Resistance movements according to Hartlow seek to reclaim the narrative, given the many rival interpretations of the historical record along with attempts to erase it from cultural memory. They also assert control over the means of cultural production ( eg. poetry, theater, the arts ) from those who attempt to repress it through censorship or subjugate knowledge by minimizing its significance.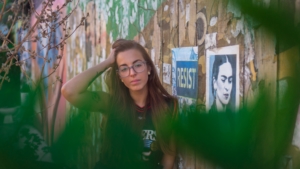 The translation of the Hebrew scriptures to Greek and the production of other scriptures in Greek, Aramaic and Hebrew were also practices of resistance against hegemony. Hartlow shows how resistance literature holds out images of an ideal past and a utopian future. Do we not also feel a similar tension when we do a critical reading of biblical texts?
Anathea Portier Young talks about resistance literature that can be found in the genre known as Jewish apocalyptic literature. She concurs with Hartlow that literature exists as a site of political struggle (Hartlow 1985:2) a space where resistance is theorized, enacted and mobilized. It appears that the first extant representatives of the genre, according to Portier-Young, emerged during the Hellenistic era marked by wars, plunder, state terror and religious persecution and the reconquest of Judea by the Seleucid Empire. One finds in narratives like Daniel the characters of Hananiah, Azariah and Mishael offered as models of resistance against imperial domination. Daniel 2 and 7 appear to have been drawn from resistance traditions in the Ancient Near East.
Closer to our times is resistance literature written by people like Gassan Kanafani. He was a member of the Popular Front for the Liberation of Palestine who was assassinated by the Mossad in 1972. He started writing his short stories while working in refugee camps. It seems to me that sometimes people are moved more by stories than statistics. Kanafani and many other writers give voice and bear witness to the suffering of peoples under imperialism. Their writings show the political significance of literary texts and other art forms in the struggle. Unfortunately, many of them are not written in English and so those of us whose working language is English are unable to access them. The fact remains that those who have historically been denied their voice are the best sources regarding the impact of border regimes on refugees and the production of new meanings around Mission and Migration.
In Memories of Burmese Rohingya (Farsana, 2017) the author talks about how they use song and drawings to portray narratives of everyday refugee life and resistance. In their encampments along the river Naft that borders Myanmar and neighboring Bangladesh, the music of taranas become everyday resistance expressing their sorrows and sufferings. Their memories bind them together as a people and give them courage to hope that their condition as refugees will change someday. It calls to the youth of Arakan where Rohingyas were born to continue the struggle.
The taranas are easy to understand and learn by heart. They are performed with great passion accompanied by hand movements and facial expressions. The taranas are yet another way that migrants and exiles tell their story. Perhaps they can also be seen as prayers to their divinities that speak to what is going on in their lives.
Conclusion
We started this project with three questions: What lessons can World Christianity learn from refugees' resistance to border regimes? How might refugees be enacting the Mission of God while living in liminal spaces like camps, detention centers and border crossings? How might migrants and refugees be shaping religion and the next Christianities in post-secular societies?
My hope is that in some way the blogs have given us a way forward in regard to these living questions. Peace be with you!
---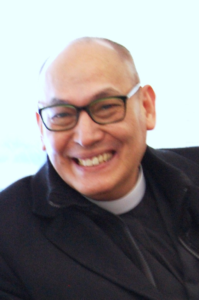 Rafael Vallejo started his theological career at the Graduate Theological Union in Berkeley and San Francisco Theological Seminary and from there continued on with a Master in Theological Studies from the University of Waterloo and a Master of Divinity at the University of Toronto. From 2011-2016, he travelled extensively and studied with indigenous communities in Peru, Brazil, Mexico and Argentina as part of his PhD dissertation (2018) on "Faith Perspectives of Mexican Migrant Farm Workers in Canada". He serves as affiliate faculty at the Ansari Institute for Global Engagement with Religion at the University of Notre Dame.
Rafael is also part of the NEXT Church blogging cohort and his pieces focus on the experience of refugees and mission. 
https://media.mywtenfold1.com/wp-content/uploads/sites/10/2020/11/24172357/alex-sorto-4eFGytvxG54-unsplash-scaled-e1608490563118.jpg
450
800
Linda Kurtz
/wp-content/uploads/sites/10/2016/01/NEXT-Logo-FINAL-Horizontal_lato-1030x229.png
Linda Kurtz
2020-12-02 07:14:45
2020-11-28 19:53:58
Telling Our Story: Resistance Literature and the Biblical Narrative