Each month, we post a series of blogs around a common topic. This month, Rev. Ken D. Fuquay is curating a series featuring an eclectic group of voices responding to the question, "Does church matter? And if it matters, how, and if it does not, why?" Some of the voices speak from the center of the PC(USA); others stand on the periphery. One or two of the voices come from other denominations while some speak to us from the wilderness and barren places. "To every age, Christ dies anew and is resurrected within the imagination of humans." These voices are stirring up that imagination in their own way. May your imagination be stirred as you consider their insight. We invite you to join the conversation on Facebook and Twitter!

by Erika Funk
There once was a town in Texas that made sand. Really great sand. Right there in the middle of Texas, the best sand used for fracking. Fracking? Yep. Turns out good sand is essential for the process and when fracking started to take off, so did the small town of Brady, population 6,000, which had been making great sand since the '50s. As fracking grew, Brady eventually had seven sand plants. The whole town bustled with people who worked for the sand company. This was sand town! Until West Texas figured out how to mine the same kind of sand cheaper and closer to the fracking projects.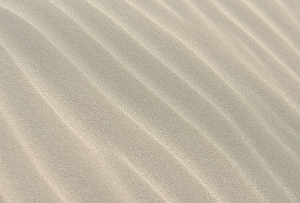 The town's economy began to spiral. Now many people are out of work and have moved away. The last sand plant closed the end of May. Even folks with high paying jobs are leaving, there's no work for them here without the plants. What is Brady without sand mines?
Sadly, this tale all too common in many U.S. towns today. The economy has shifted, globally, nationally and locally and there's not much we can do about it.
In other towns, distant and different from Central Texas, something similar is happening in an industry we might call "church." The atheist church began over 12 years ago in England and has grown at the pace of Starbucks locations. Atheist churches are popping up in the US and are spreading just as fast. With names like Sunday Assembly and Oasis, the Atheist church is exactly what it sounds like. People gather together on Sunday for music, community, an inspiring word, and information on where and how to serve others. Churches like this are clear to say they are anti-supernatural. It is a no myth zone, in their words. But yes, they use the word "church" in their names.
I went to hear the founders of the Atheist Church movement in England speak once at a conference and I will admit what they described sounded like fun. They sing, they laugh, they care about each other, and they have snacks! In fact, the leader is also a stand-up comedian! She was warm and funny. Their church is a simpler, easier form of the same thing I grew up with, easier to access and without all the cost. Like less expensive and more accessible sand.
This is the truth of what organized religions face today. What we offer can now be found closer to home (even online) and with less risk, less complications. We've done this to ourselves, church people, and I hope there's not too much debate about that. The church has lost her voice, her passionate and articulate voice for things that really matter. The messages heard from the church beyond the sanctuary walls are typically mean, judgmental, coded, and "siloed." As a whole, the church is not seen to have a voice for the suffering, the marginalized, the disengaged or even people who are living full lives and dedicated to issues they really care about. We sing, we give motivational talks, we create great fellowship events, so what's missing?
While we were trying out new Sunday School times and praise music someone else came along and found a better way to connect people and share good news. And masses of people are flocking to it. The good news for us and humanity is that people still long for community, fun, and meaning beyond one's individual life and goals. We should accept that we are no longer the experts at community and meaning and instead need to ask "what would be missing from the world if there was no church?" That's a hard question to answer but worth contemplating. I do not believe the church is dying. It is changing and transforming and we are living in an exciting time of re-examination. The church will not die until God releases us from that purpose.
So how will we answer the question: What's missing from the world that faith communities can uniquely offer? What's missing that the church knows how to help people find?
---

Erika Funk is the Director of CROSS Missions at Myers Park Presbyterian Church. She is celebrating her 25th year of ordination in the PCUSA by returning to youth ministry. Her love of youth knows no end – she's also mom to a 18 year old and a 13 year old. She likes whiskey but mostly drinks coffee.
https://media.myworshiptimes31.com/wp-content/uploads/sites/55/2019/06/29172807/featured-sand.jpg
200
398
Linda Kurtz
/wp-content/uploads/sites/55/2016/01/NEXT-Logo-FINAL-Horizontal_lato-1030x229.png
Linda Kurtz
2019-06-02 17:46:46
2019-06-06 09:46:04
The Town that Sold Sand