Each month, we post a series of blogs around a common topic. During June, Therese Taylor-Stinson is curating a month of blog posts exploring Contemplation and Social Justice, featuring posts by member os the Spiritual Directors of Color Network, Ltd. Join the conversation here, on Facebook, or Twitter!
By Therese Taylor-Stinson
At the annual gathering of NEXT Church in Chicago this year, Tiffany Jana and Matthew Freeman gave a keynote on diversity.  Its thesis caught me by surprise!
Diversity was not framed in the familiar words of inclusion and tolerance and "Kum-ba-ya," but in relation to the shocking discovery that diversity is messy.  Using the research of social scientist Robert Putnam, we heard such statements as:
Diversity corrodes trust and organization.
Diversity without authentic inclusion can be harmful.
Robert Putnam's research on "The Downside of Diversity" shows that, when diversity increases, trust levels decrease initially between groups and within groups.
In diverse communities, when people have the time and resources to make a difference, they do nothing.
According to Michael Jonas' Boston Globe article of August 2007, even Robert Putnam was disturbed by his findings but could not deny their correlation to civic engagement. There is evidence, however, that though diversity corrodes community in civic matters, it increases creativity and productivity in the workplace, where differing views and perspectives, when included, result in greater innovation and adaptivity.
The positive findings in the workplace leads to another conclusion presented by Jana and Freeman:
People will only participate in that which they help to create.
Thus, I believe Putnam's findings on diversity in civic life, combined with the findings on the effects of diversity in the workplace, are indeed an invitation. We are invited not to just embrace the truth of the initial mess of diversity in community but also to keep going!  It is indeed an invitation that is worth the mess.  Expecting the messiness should inspire us to keep going and not default to business as usual.
Putnam's research was conducted in situations of 'real' diversity, when divergent ideas, cultures, lifestyles, ethnicities, values, and the like are authentically allowed to co-exist in the same place; not 'token' diversity, where everyone has either the same views, background, and or culture, or there is a set of rules to prohibit divergent or conflicting beliefs.  A Rwandan proverb states, "If you can't hear a mouth chewing, you cannot hear a mouth crying."  That means we must power through the mess in order to find empathy and compassion for the suffering of others.  The empathy and compassion then leads to authentic inclusion of differing values and ideas, and to the birth of a creative and innovative community.
Real diversity can initially blind us to the ways in which our differences can make us stronger. Thus, we must have the fortitude to push past the messiness of our tribal leanings.  This is where contemplation comes in—to raise our self-awareness and then our awareness of the other.
Brian McDermott, in his keynote presentation at the Spiritual Directors International Educational Event in Louisville, Kentucky, referred to "contemplation in action" [emphasis mine].  That small word "in" as opposed to the usual "and" makes a great difference because it speaks of contemplation indwelling the action taken, not separate from it.  Thus, I wrote in my notes:
We are both connected and separate.  We dwell in both, but we are not meant to stay in either. Separateness allows us to become aware and deepen; then, we are called to remain in that deepened place as we enter the connectedness of the universe.
The dilemma is to know when to remain separate and aware of oneself and when to integrate that more deepened self with the flow and connectedness of the universe. Contemplation calls us to awareness and connectedness, to use the deepening of our separate self to cultivate compassion for our differences in community.  When we acknowledge our experiences and the experiences of the other and come together with creativity to find where our differences merge to create something new and innovative, we overcome the initial messiness of diversity and become a productive human community committed to the rights, the needs, and concerns of all.  We become the human race rather than a socially constructed list of groups with whom we compete for superiority.
I have often contemplated the act of breathing because, as a child with asthma, I sometimes struggled to breathe.  As an adult who had acquired the habit of shallow breathing, I participated in a 6-week workshop to learn how to breathe deeply.  As I thought about the involuntariness of breathing and its power to regulate the body, I pondered on our dependence on the breath to live. Without the breath, we cannot live; without oxygen, the act of breathing is fatal.  This is not just true for humans but for all animal life:  We breathe in and out every minute of our lives, sharing the air as humans and with all other forms of animal life—without conflict.
Thomas Merton wrote, "We do not find the meaning of life by ourselves alone—we find it with another."  Contemplation quiets the mind so that we can hear from a deeper place, and it is deeply healing of trauma—even generations of trauma.  From that place, there are four actions we must take to truly experience the life-giving aspects of diversity:
Healing the trauma that stems from the messiness of equal diversity not allowed.
Reconciling differences through love and confession.
Increasing the awareness of privilege and how it perpetuates the oppression of others.
Dismantling destructive systems that support privilege and deny equal rights to all.
I think it was Brian McDermott who said, "God doesn't change the condition of a people until they change the condition of their hearts."  We are called to move from noticing something to letting it affect us and the world around us.  That is contemplation in action.
Wendell Berry expresses it well:
It may be that when we no longer know what to do we have come to our real work, 

and that when we no longer know which way to go, we have come to our real journey. 

The mind that is not baffled is not employed. 

The impeded stream is the one that sings.
Let it be so!
---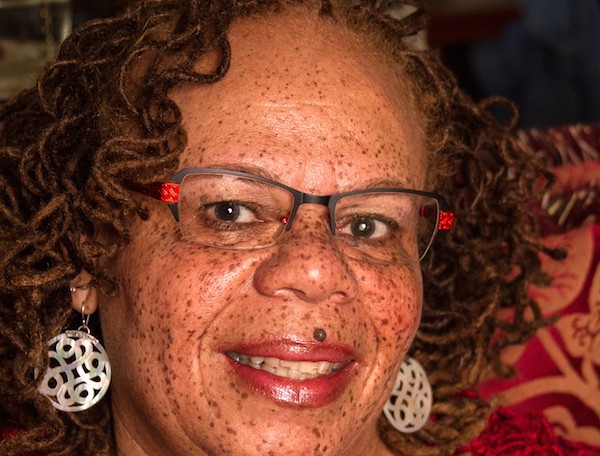 Therese Taylor-Stinson is an ordained deacon and ruling elder in the Presbyterian Church and is currently serving as Vice Moderator of the National Capital Presbytery.  She is a member of the Shalem Society for Contemplative Leadership, and she has served on Shalem's Board of Directors, and Marketing and Communications Committee.  Therese is the Managing Member of the Spiritual Directors of Color Network, Ltd., and maintains a private spiritual direction practice.  She is also a co-editor and contributing author of the groundbreaking anthology Embodied Spirits:  Stories of Spiritual Directors of Color, released in March 2014.
https://media.mywtenfold1.com/wp-content/uploads/sites/10/2015/04/29180038/Theres-Taylor-Stinson-e1429099115623.jpg
456
600
marrandamajor
/wp-content/uploads/sites/10/2016/01/NEXT-Logo-FINAL-Horizontal_lato-1030x229.png
marrandamajor
2015-06-10 09:00:54
2016-02-18 12:54:23
Embracing Diversity