Each month, we post a series of blogs around a common topic. This month, Mark Davis is curating a series that will explore the idea of membership and the challenges and promises that come with it. We invite you to join the conversation on Facebook and Twitter.
by Sid Chapman
As a part-time pastor in the North Georgia Conference of the United Methodist Church, an educator, former president of a local education association, a president of the Georgia affiliate of the National Education Association, former candidate for the Georgia State School Superintendent, and the current Chair of the Spalding County Democratic Committee, I have a broad area of participation in church , education, politics, and social organizations. One may ask how can one person be so involved in so many directions? Honestly, I don't even know how I do all that I do without at least a cape! I can only say that I have a passion for faith, education, politics, and social issues in general.
I was born and reared in a small town in Georgia by a divorced Mother of six. We lived on a tight budget and with a faith that sustained my mother and kept us going. It certainly wasn't a cake walk for any of us. My mother came from a Methodist family and spent a lot of time in a Presbyterian Church on altering Sundays. It was the Associate Reformed Presbyterian Church. My mom went through the catechism of the ARPC but remained a Methodist until she married into a Pentecostal Holiness family. My paternal grandfather was a Pentecostal Holiness pastor (converting from Methodism during the Great Depression at a "Tent Meeting"). I suppose you could say that I have strong Wesleyan roots with a splash of Calvinism—sounds like Tanqueray and Tonic!
I spent most of my early years in the Pentecostal Holiness tradition. I confirmed my faith and was baptized in the now International Pentecostal Holiness Church (IPHC), received an undergraduate degree at the denomination's Emmanuel College. I was licensed to preach and ordained in the Georgia Conference of the IPHC and was pastor of one small church after college. While I was in college, I began to question my faith and particularly my affiliation with the IPHC for several reasons. I suppose this conservative was realizing he wasn't as conservative as he pretended to be and certainly not the fundamentalist scripturally as he wanted to be perceived. My life was full of contradictions and deep groanings to be free from the microscope of a religion that I didn't feel comfortable in though I experienced glossolalia and prayed earnestly to be sanctified!
To make a long story short, 1987, I started visiting the United Methodist Church. I was totally disillusioned with religion, but I was still seeking a faith, a home, a compass for my life. I was encouraged to transfer into a program that would have led to my becoming an Elder in full connection in the United Methodist Church by my new pastor. I spoke to him about my feelings of possibly entering teaching. My pastor said something profound, "the call of God is fluid and can take many shapes and forms!" I became certified and taught high school social studies, adult education classes, college level economics courses, and finally union leadership. During this time, I started serving as a part-time pastor of small churches in the UMC. I must say my journey has been busy by all these positions and adding Master of Education, Doctor of Education degrees, and a Course of Study in United Methodist Ministry at Candler Theological Seminary at Emory University.
It would take a lot of time to share my whole story and all my struggles in my lifetime. My struggles have been very personal that have affected me physically, emotionally, mentally, socially, with numerous nuances. I have persevered to reach this juncture of my life. I now find myself in a situation in my adopted denomination of facing the very real possibility of schism. Our denomination is torn over LGBTQIA+ and other issues. Whether members of this community should be in ministry and whether UMC members can perform gay weddings and/or can they be performed in our churches. The Church in the USA has a majority for inclusion; however, the UMC is an international connectional church governed by a General Conference and Book of Discipline compiled by the General Conference delegates from around the world. I find myself once again not knowing where my ministry will continue or if at all.
One of these days, I'm going to write a book revealing all my struggles and my triumphs. My story is a story of faith and perseverance. A high school dropout that took the GED and now holds a doctorate degree. A guy who has so many interests and came through many dangers, toils and snares. I suppose if I were a good Presbyterian, I'd say it was all Providence! A good Methodist would say the same or Prevenient Grace. The church in general must decide its role in an ever-changing society. Before I am gone from this earth, I pray most of these questions will have been settled, but no victory lap so far!
---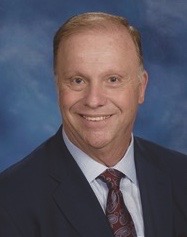 Sidney "Sid" Lanier Chapman, Ed.D. is an educator and education leader in Georgia. Immediate past President of Georgia Association of Educators. Currently Assistant Coordinator of Textbook Division of Curriculum, Instruction, and Assessment in Clayton County Public School in Metro Atlanta. Sid is also pastor of Faith United Methodist Church, Riverdale, GA. Chapman is also the Spalding County Democratic Committee Chair, Griffin, GA.
https://media.mywtenfold1.com/wp-content/uploads/sites/10/2019/10/29172413/eugene-zaycev-FT0sspZRF-I-unsplash.jpg
1152
2048
Layton Williams
/wp-content/uploads/sites/10/2016/01/NEXT-Logo-FINAL-Horizontal_lato-1030x229.png
Layton Williams
2019-10-17 18:12:56
2020-11-28 20:20:34
Multiple Memberships on a Journey of Faith and Perseverance