Each month, we post a series of blogs around a common topic. This month, Katy Stenta is curating a series called "Worship Outside the Box" that looks at the elements of worship in new ways and contexts. Each post will focus on one particular part of worship, providing new insights about how we can gather to worship God. Today's post serves as the scripture reading. What are the ways you worship God in your own community? We invite you to join the conversation on Facebook and Twitter!
by Edward Goode
"You need to pray the Psalms."
Those were the words of a prayer partner friend after I had been sharing about some of the most difficult challenges I had faced both personally and in my pastoral ministry. My response was something like, "yeah yeah" because he said once again…
"Ed…You NEED to pray the Psalms."
That night, he texted me asking if I had prayed Psalm 1. So I opened up my Bible app and read it so that I could reply back that I had. But something stirred as I read "…but their delight is in the law of the Lord, and on his law they meditate day and night. They are like trees planted by steams of water…"
What stirred in me was a picture I had taken a few months earlier of a tree that looked to be growing out of a lake. As I opened up my photos on my computer and found a picture of it and I felt like I was looking at Psalm 1. It may not have been the way that my friend intended it, but I prayed Psalm 1 at that moment. (Side note – I later found out that the tree is actually dead…oops.)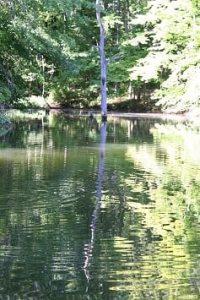 I copied that photo into my journaling app and wrote a few words about it and what stirred in me. The next day, I read Psalm 2 about taking refuge in God and thought of the overhanging branches of a row of live oaks in South Carolina I had seen. The next day came images for Psalm 3, then 4, and several months later I had gone through all 150 Psalms both in my own personal journal and posting them to my blog. As I did, I began to hear from others about how the images helped them to "see" the Psalms in new ways.
Through this new practice, the Holy Spirit transformed my experience of Scripture. As I read the passage in the morning, I started to make it my practice to take a picture of something from that day that reflected the Scripture. As a result, the words stayed with me and truly dwelt in me throughout. I wasn't just reading to say I had read it but it was reading it to see it became incarnate in my life. It moved Scripture from being an intellectual exercise to something that engaged me more fully – intellect, body, emotions, time.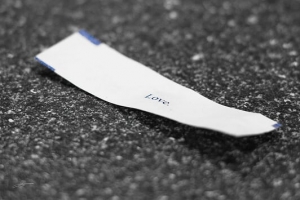 One of the struggles that people have with the Bible is finding the places where it intersects with "real life." This practice helped me to find those intersections. Simply put, it is the practice of intentional looking for where God is all around us. Over the years this practice has grown where I am seeing Scripture around me even when I am not intentionally looking for it. Sometimes it has been a sunrise or sunset and sometimes it has been a cup of tea on my desk or a broken branch on a tree.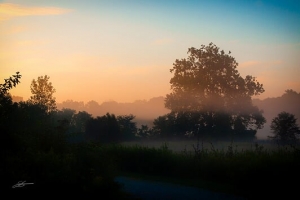 In the years that have followed, I have continued this practice in my own personal life but also have begun to find ways to integrate it into the worship life of the congregations I've served, to lead people in visual devotional practices, youth group activities with kids and their phones, and so forth.
Within worship, this practice can widen the experience of Scripture for a congregation. Scriptures can be shared with the congregation in advance and members are invited to respond in prior to Sunday or during the service itself with their own pictures of how they've "seen" those Scriptures around them during the week. Sermons could be crafted out of the images that are shared by the congregation as well. Congregational members can also share their images on their own social media feeds as a way to share their faith and be invitational to others. Like my own personal experience of it, this practice can allow Scripture to be experienced more fully by a congregation – engaging not simply the intellect but the emotions – engaging not just in an hour on Sunday but throughout the week between the Sundays.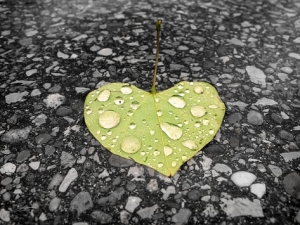 I was asked a few months ago about what this practice has done for me and simply put, it is helped me "see more." My physical vision hasn't changed but my spiritual vision has. This, I believe, is one of the core desires God has for us – to widen our vision… to see the beauty and wonder of God all around us, to see Scripture come to life within and through each of us, to help us to see more of the opportunities that God places around us to be the hands and feet of Christ in the world, and to draw upon the life-giving movement of the Holy Spirit.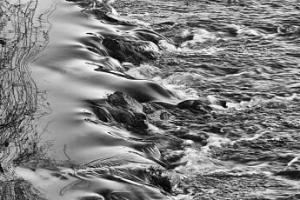 ---

Edward Goode is one of those PCUSA pastors enjoying the blessing of our denomination's full communion relationships as he serves as interim pastor at Christ Church UCC in Ft Thomas, Kentucky. He and his wife Amy (also a PCUSA pastor) have three teenagers who keep them humble, busy, and continually in prayer. In addition to being a husband, father, and pastor, he loves to be outdoors with their dog, Scout, and his camera (currently unnamed). You can follow him at imagoscriptura.com, @revdarth on Instagram and @edwardgoode on Twitter.
https://media.mywtenfold1.com/wp-content/uploads/sites/10/2019/01/29173108/featured-heart-concrete.jpg
200
398
Linda Kurtz
/wp-content/uploads/sites/10/2016/01/NEXT-Logo-FINAL-Horizontal_lato-1030x229.png
Linda Kurtz
2019-01-17 06:25:16
2019-01-19 16:05:50
The Intentional Practice of Imago Scriptura