Each month, we post a series of blogs around a common topic. This month, Rev. Shavon Starling-Louis, NEXT Church interim communications specialist, will be sharing particularly timely past NEXT Church blog posts. These posts point to hope and wisdom for these days that you might have completely forgotten about but are faithful reflections. We invite you to join the conversation on Facebook and Twitter.
This article was originally posted on June 2, 2014. The author's ministry context may have changed since then.
by Andrew Foster Connors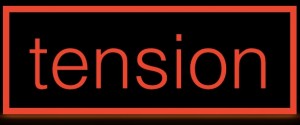 "Madame Mayor," I said, opening the meeting as our group of leaders had planned, "we're here today because we are disappointed in your lack of leadership. You've told us you were going to double the number of jobs for youth and that hasn't happened. You said you would double funding for after school funding and that hasn't happened. And you're closing rec centers after we agreed that Baltimore's youth need more recreation, not less. When you were elected you made a promise that you would be the Mayor for opportunities for youth. We've come here today to see whether we can count on you to make good on your promises."
Tension. All community organizing expects tension at some point in time. Sometimes we introduce it intentionally. We "agitate" leaders to produce a reaction.
Yet within the congregation, most of us are reluctant to introduce tension. Some of us see introducing tension as inconsistent with pastoral ethics or approach.
Many of us in the pastorate either grew up in systems that trained us to smooth over tension, or were intentionally trained that reducing tension is part of our job description. Our comfort with tension has been further eroded by the qualities of tension that we have witnessed within our denomination and within our political environment that we have experienced as tension leading to the destruction of relationships rather than in the deepening of them.
And yet, even a novice student of the Jesus Way would recognize early on how much tension there is in the Gospels. Anytime Jesus comes around, someone is likely to be challenged. In any church that finds itself "stuck," or leans toward a status quo that has or will endanger its ability to adjust to changing circumstances, tension is the fire that we light to get people moving. Those of us who have completed Clinical Pastoral Education often report learning the most from the supervisor who asked the question that seemed too "impolite" or "aggressive" to ask. "The patient said she was afraid of dying and you responded by asking her if she was enjoying the food. Why did you ask that question? Are you afraid of hearing her fears?"
We should expect tension in our communities and learn how to face it with more confidence. In fact, we should learn how to introduce it in constructive ways that shift the burden and the opportunity of leadership off the pastor(s) and onto more leaders and potential leaders in the congregation.
Pastors who want to become leaders within and beyond their congregations can start by practicing creative tension in their own backyard. Take one example – someone comes to you and says they are disappointed with the lack of small group ministry in your church. In their previous church, they say, there were all kinds of small groups that were active.
Pastors afraid of tension are likely to react in a couple of predictable ways. We might react as if this is our responsibility: "I really need to do something about the lack of small groups. I need to work harder on this!" Or we might react defensively: "Well, sorry, but this is not your former church, and we don't have the resources for a small group ministry." Both responses deprive the person of the possibility to grow as a leader. They deprive the community of the potential gifts that arise as a result of this leader's passion and willingness to act on that passion.
A pastor who is comfortable with tension, after listening well, might respond with all sorts of questions that preserve tension rather than dissipating it: "Have you talked with others who share your concern? Would you be willing to? Is this important enough to you that you would be willing to lead such a group or to recruit others to do so? How could I support you in that effort?" By placing some of the tension for the lack of small groups back on the person who first noticed it, the pastor gives that person the opportunity to demonstrate their leadership potential, and prevents the pastor from inadvertently becoming the fix-it person for everything that's wrong with the church.
Of course, that person might not be a leader and might not be interested in becoming one. But we'll never know unless we're willing to test them out. Every pastor who introduces tension must be prepared to receive at least as much as she gives. But this is a good thing. Imagine the leader who returns to you and says, "I want to start three new small groups. I'm willing to recruit those leaders if you're willing to train all of us." Or imagine the mayor who responds to the tension our organization introduced into the room by coming back with, "I'm prepared to double after school funding, but I need you to meet with these five council people and pressure them to vote for my budget."
Such leadership expands the involvement of all involved, asks more from everybody, and when directed by prayerful discernment, delivers more for the kingdom of God.
Admittedly this kind of agitation is an art, not a science. Tension is only as effective as the strength of the relationships that bear it. There is a fine line between effective agitation that challenges people to act in ways that are consistent with what they say is important to them, and irritation that poisons relationships unnecessarily. But while irritation is never a good thing, neither is a boring church that never expects anything of its own members. The best way to learn how to navigate tension is to practice it, evaluate it, and try again.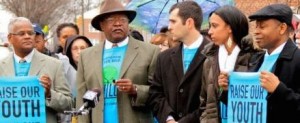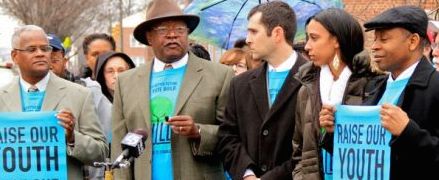 Andrew Foster Connors is the pastor of Brown Memorial Park Avenue Presbyterian Church in Baltimore, MD. He is co-chair of the NEXT Church Strategy Team and co-chair of the IAF community organization, BUILD.
https://media.mywtenfold1.com/wp-content/uploads/sites/10/2016/04/29175337/featured-andrew-build-back.jpg
200
398
Linda Kurtz
/wp-content/uploads/sites/10/2016/01/NEXT-Logo-FINAL-Horizontal_lato-1030x229.png
Linda Kurtz
2019-09-26 06:04:49
2019-09-18 16:08:17
Re-post: Creating Tension is a Pastoral Skill