By Jodi Craiglow
Diana Butler Bass was just starting to hit pay dirt when Marci's phone buzzed. She glanced down and swiped the screen, and I saw (and felt) a surge of energy course through her. A mixture of exhilaration and relief washed across her face as she leaned over to me and whispered, "Palisades just approved 14-F by a voice vote."
Those eight words kicked off one of the most ambivalent nights of my life.
You see, Marci's one of the co-moderators for the Covenant Network. I used to be on the board of directors for the Presbyterian Lay Committee. In a normal world, we should have at the very least kept one another at arm's length. Who am I kidding? In a normal world, I would never have even been at the NEXTChurch gathering. But nevertheless, there we were, sitting beside each other – by choice – and, to make matters even more absurd, I was the first one she told when she saw the news.
A few silent-but-electrified minutes passed, and the young woman we've lovingly come to know as the "Presbyterian Kanye" heralded the news to the non-Twitterfied public. A spontaneous standing ovation erupted. As if my ambivalence weren't quite thick enough yet… there I was, sitting on the front pew of Fourth Church's expansive sanctuary, in direct eyeshot of over six hundred people. The room tilted ever so slightly on its axis as I found my way to my feet. I didn't quite know what to do with my hands, so I gave Marci a benevolent pat on the arm. As the celebrations died down, we all settled back into our seats and tried as best we could to pay attention to this scholar whose talk was supposed to be the highlight of the conference.
After the presentation, I took CovNet's, More Light's, and Parity's "All Are Welcome" invitation at its word and found my way over to Ditka's for what ended up being the 14-F ratification party. Brian, CovNet's Executive Director, gave me a hug and thanked me for coming. Tricia, CovNet's national organizer, made her way across the crowded room to ask how I was holding up. I texted Nathan, one of More Light's co-moderators, with words of benediction and received his blessing in response. I checked Facebook, and my News Feed was a schizophrenic mixture of celebration and agony.
My mind was drawn back to Diana's diagram of the "Arc of Awakening." I've known for a while that God is calling me to a place of holding hands with people on both sides of that semicircle – but what I didn't realize is how much (or often) it would force me to stretch and strain. I gathered in the middle of the room to pray with the remaining partygoers, and a few tears escaped my closed eyelids. Landon found me, gave me a hug, and the last shreds of my composure dissolved. I wept, right there in the middle of the room, in front of God and everybody. I cried for the confusion I felt – for wanting to mourn with some of the people I loved and rejoice with some of the other people I loved. I cried for the insecurity that comes when you realize that labels aren't really working anymore. I cried for the long and heartbreakingly rocky road that inevitably lies ahead. And Landon stood there with me and allowed me do it, knowing full well that I hold a different view than he does on some pretty hot-button issues right now – but also knowing that our kinship as siblings in Christ runs deeper than any disagreement we could ever have.
So, what does the NEXT church look like for me? It looks like a place where we love each other enough to disagree well. It looks like a place where we trust Jesus enough to let him put us in situations where we'd never think we'd find ourselves. And it looks like a place where it's good for brothers and sisters to dwell together in unity – especially when that unity doesn't mean uniformity.
---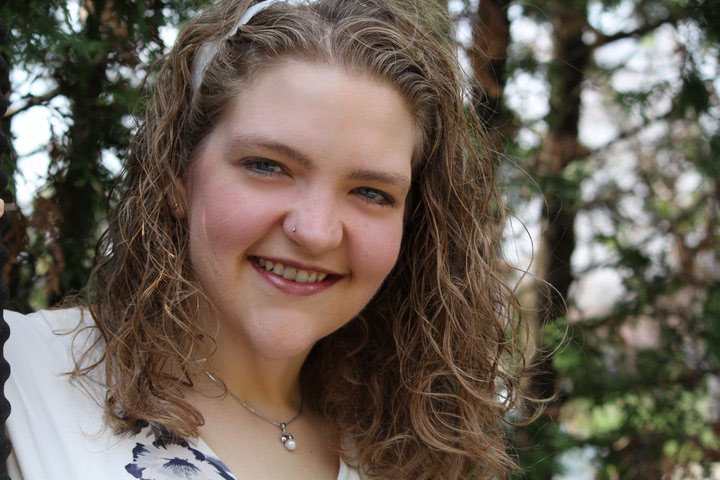 Jodi Craiglow is a Ruling Elder at First Presbyterian Church in Libertyville, IL. She is a PhD student in Educational Studies at Trinity Evangelical Divinity School, and serves as an adjunct professor at Trinity International University and Trinity Graduate School.
https://media.myworshiptimes31.com/wp-content/uploads/sites/55/2015/04/29180035/HeadShot2.jpg
480
720
marrandamajor
/wp-content/uploads/sites/55/2016/01/NEXT-Logo-FINAL-Horizontal_lato-1030x229.png
marrandamajor
2015-04-09 09:00:01
2016-02-18 12:55:56
Stretching and Straining between Celebration and Agony