Each month, we post a series of blogs around a common topic. This month, Rev. Michael McNamara is curating a series that will explore the theme of Christian contemplative practice, which has been central to the formation and development of Christianity. We will learn from writers exploring spirituality from both the secular and the religious, embracing the paradox within that — a paradox essential to contemplative practice itself. How can this Christian or secular tradition impact today's church? We invite you to join the conversation on Facebook and Twitter.
by Rev. Michael McNamara
Intent. All prayer starts with intent.
In the beginning the intent might be a selfish desire to get something or achieve something. The intent might be to satisfy an elder or even a loved one. The intent might be to look good in public amongst peers; the intent might be to show off, as Jesus accused the scribes and the Pharisees of doing.
If one prays enough though, those original intents can begin to melt away. There is another intent that begins to emerge. At first, it is quiet and subtle, buried deep below the surface. It might start with the thought that one should not ask for things in prayer; it might be a desire to pray in solitude even if one has only ever prayed in public; it might come in a moment of seeking prayer apart from the person that has always been present before.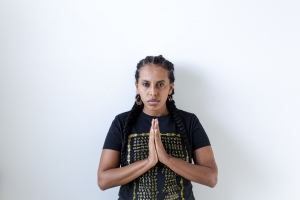 Over time this shift becomes greater. One might feel a need to pray, but is unable to find words; one might feel a necessity for silence; one might find themselves unable to make it through a day without stopping and giving themselves to something larger than themselves, deeper than their own capacity of experience.
Over time, one may begin to deeply understand that the intent of prayer is to simply be present to God.
I have come to appreciate this through the help of contemplatives like Gerald May, Thomas Keating, and Tilden Edwards. And as I have come to appreciate this, I have started to realize that with this intent, nearly all things can become prayer. That an intent to be in the simple presence of God is something that can guide one's whole being,. One's life can be intent to be present to God. When a person is intentionally present to God, simply and in still, patient awareness of the freely given Love of God, there exists the capacity to be transformed into the hands and feet of God, to exist as the body of Christ in the world.
One of the hopes of the NEXT Chuch blog this month is to share with the mainline church lessons garnered from contemplative practice. This lesson of intent is powerful. It is simple, yet in it is the capacity to "be reformed."
What is your intent in worship? What is your intent with mission and outreach? What is your intent with leadership? What is your intent with stewardship? What is your intent as a congregation? The contemplatives offer a simple answer: to be present to God.
And even more than that, what if worship on Sunday morning was an intentional space to practice this intention? To practice it so one can live it out the rest of the week? What if the intent of worship was to practice presence in and awareness of God so that in the rest of one's life they can more confidently live into this intent? In this scenario worship is not an end in itself; it is a means to God becoming actualized in more places. It is a means to God's love in one's community beyond the walls of the church.
Contemplation, then, is not something a person does for themselves; rather, it is something that is done for the community, for the world, because contemplation is the practice of letting God in, and by letting God in, God goes out.
It is with the intent to be present to God and to deepen awareness of God that the Love of God becomes manifest.
What is your intent?
---

Mike McNamara is a Presbyterian pastor serving Adelphi Presbyterian Church in Adelphi, MD, as well as forming a New Worshipping Community rooted in contemplative practice in Silver Spring, MD. Mike has a beautiful wife and two young boys ages 2 and 4. He has a particularly strong love of rock climbing and good coffee. Catch him at RevMcNamara.com and on instagram: @a_contemplative_life.
https://media.mywtenfold1.com/wp-content/uploads/sites/10/2019/08/29172504/featured-woman-prayer.jpg
200
398
Linda Kurtz
/wp-content/uploads/sites/10/2016/01/NEXT-Logo-FINAL-Horizontal_lato-1030x229.png
Linda Kurtz
2019-08-19 06:56:22
2019-08-16 15:10:36
Intent