Each month, we post a series of blogs around a common topic. This November, we are examining what strong-benevolent Christian identity looks like in our pluralistic world. Many of this month's contributors attended a conference with Brian McLaren, author of Why Did Jesus, Moses, the Buddha, and Mohammed Cross the Road?, on October 15th at George Mason University and will be reflecting on their experiences there. 
By Mobeen Vaid
Few things have found themselves subject to scrutiny more than faith in the modern era.  Faith is often viewed as the cause of civil strife around the globe, and the prescriptions of faith are routinely portrayed as primitive or otherwise incompatible with the dictates of contemporary civil society.  Such portrayals are exacerbated at times by media portrayals that disproportionately cover fringe adherents of faith espousing puritanical fanaticism rather than normative religious practitioners, though I suspect the latter would not make for much of a story on the news (as a Muslim, such portrayals certainly weigh heavy on my mind).
The aforementioned dynamic has resulted in a posture of defensiveness by religionists determined to maintain their faith-based convictions, which has led many dedicated religionists to dogmatism, zealotry, and, at times, isolationism. In its most pernicious form, this defensiveness consumes people, entrenching them in discourses native to their own faith denomination with little regard to the alienation it causes to those in their surroundings.  Characteristics of this attitude include what Brian McLaren refers to as a penchant for dualism (black/white thinking), essentializing the other, and eagerness for denominational one-upping as opposed to serving God.  Please don't misunderstand my point; it is not that eschatology, theodicy, ontology, and the many other cognate studies of theology lack relevance, but rather that the nascent student or religious practitioner, exposed to these subjects with no context, has little regard for how to translate medieval discourse in a way that is meaningful to his or her congregation, or in a manner that accounts for the socio-cultural context in which its being conveyed.
The classical Muslim jurist and theologian, Nuʿmān ibn Thābit, more commonly known by his teknonym Abu Hanifah, is reported to have once rebuked his son for debating theology with a classmate. His son was shocked by such a rebuke, for Abu Hanifah was renowned for his ability to debate religious issues with his students and fellow scholars, and responded by saying that he found the rebuke hypocritical given Abu Hanifah's debating posture. Abu Hanifah replied by saying, "when we debate, we aim to discern truth from falsehood. When you debate, you debate for the satisfaction of victory."
This negotiation – one of an intransigent ideology with the dictates of pluralism – is perhaps the most prevalent pitfall for any religiously committed individual aspiring to study and preach in a multifaith environment. Indeed, anyone born and raised within a solitary religious tradition with little to no exposure to competing views will find it difficult to entertain the potential that other faiths contain within them profound truths. That, although you may not feel the need to subscribe to other faiths, you can respect them deeply is a process of maturation that few undertake. And yet it is this very problem that needs addressing the most; in a multifaith society, when faith is finding itself subject to examination, we need to learn to engage with one another in a meaningful way.
This engagement requires one to not only tolerate, but understand the convictions that lead and inform the decisions of those around us.  If "love thy neighbor" – the Golden Rule and common to all the great faith traditions – was described by Jesus as the greatest commandment in Mark, then it follows that an essential prerequisite to love must be understanding.  How can it be possible to love one whom you know nothing about? About whom you hold suspicion, enmity, and misunderstandings? The objective here again is not consensus, but understanding, and through understanding, love.
I am grateful for the opportunity afforded to me by the NEXT Church team to provide this modest contribution, and pray that it is of benefit to those who read it.  Indeed, God knows best.
---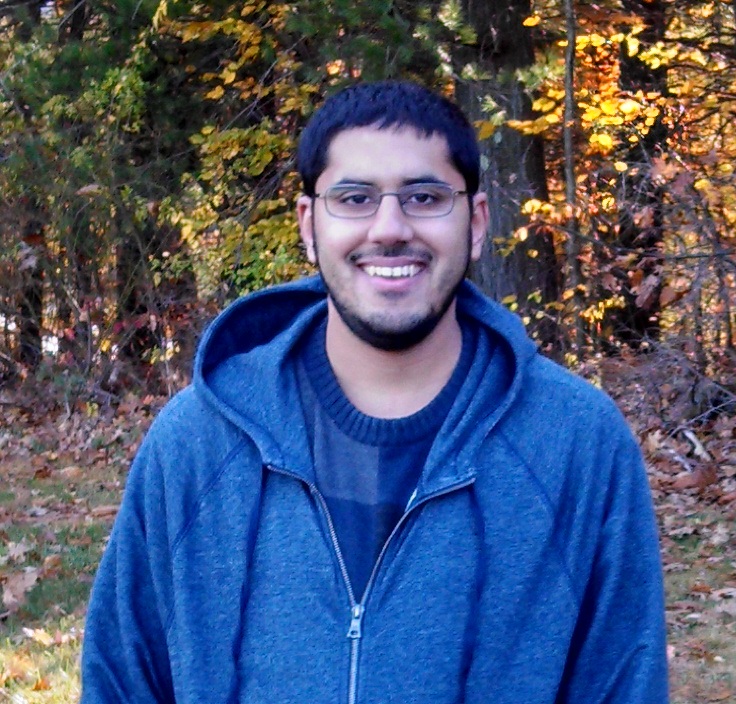 Along with serving as a Campus Minister for the Muslim Community at George Mason University, Mobeen Vaid works as a community activist in the DC Metro area teaching classes, delivering sermons, and participating in interfaith programming.  Mobeen is currently completing his Masters in Islamic Studies from Hartford Seminary with a concentration in Muslim-Christian Relations.
0
0
marrandamajor
/wp-content/uploads/sites/10/2016/01/NEXT-Logo-FINAL-Horizontal_lato-1030x229.png
marrandamajor
2014-11-26 09:00:17
2016-02-18 13:51:59
Committed to Faith in a Multifaith World