Each month, we post a series of blogs around a common topic. The majority of blog posts this month will share stories from church leaders who participated in a pilot coaching cohort in 2017. They will share the challenges they face, the movements they've made, and what they are learning along the way. We hope they will connect with your "me too" moments and give you a glimmer of a way forward, and the knowledge that you are not alone. We invite you to join the conversation on Facebook and Twitter! 
by Beth Goss
I'm a second career pastor who spent my first career in public accounting with a large firm that had clients and business relationships around the world. It was a twelve-year heady immersion into business practices and culture and a marvelous experience for me. I learned a lot about myself as well as about the way large organizations do business — successfully and unsuccessfully. So when I began following a call to ordained pastoral ministry, I kept thinking about business practices and the way our peculiar Reformed tribe's heritage has influenced our own structural (infra-structural) ways — the business of church.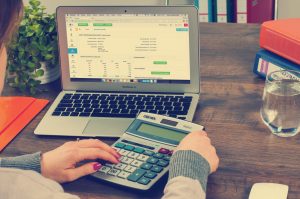 Churches in North America often look to the successful business practices found in modern Western corporations with a mixture of admiration and skepticism. Our own Presbyterian heritage has put us in close parallel to the development of capitalist corporations and their best management practices. This is partly because the power and leadership in mainline denominations have often overlapped with the leadership in those same corporations. Think of the famous Presbyterian business people you know: Andrew Carnegie, Ross Perot, Sam Walton — all of whom had significant influence in the church at one time or another. Yet Presbyterians remain suspicious of worldly success. Not infrequently do I encounter a voiced objection to adopting business best practices into church management. "We're a church and we shouldn't do things the way businesses do," is the way it's stated. Because I have seen them up close and personal, I have similar reservations about corporate personnel policies, designed first and foremost to protect corporate objectives: making money for shareholders, sometimes sacrificing employees in the process.
So when I found myself as a solo pastor in a small church, I was in the same conflicted state. Best practices in business don't translate easily into church settings. My dilemma was how to handle an employee whose behavior had become more and more difficult over a long tenure that preceded mine. For a variety of reasons, the prior pastor and leaders had not taken steps to address it. For at least seven years, I had not taken definite steps, either. The employee was growing less and less effective in the position, partly as a result of age, and partly as a result of failing to keep current in their field of expertise. The person had also seemed unaware of their own declining ability to do the job.
After several years of poor evaluations, and several offers for honorable retirement, the person had steadfastly refused to step down, and instead engaged parishioners (not involved in the process of personnel evaluation) in conversations about how "the powers that be" were poor judges and "out to get me" because there was "no decline in my abilities." Not surprisingly, that behavior created a lot of distress both for the employee and the church leadership who could see what was happening, to say nothing of those church members who were unaware of the full picture. Those of us in leadership put off confronting the situation, instead hoping that the employee would eventually step down. We felt it was the loving thing to do.
Finally, it became clear to me that the situation could no longer be ignored. This happened about the same time I found an opportunity to participate in peer group coaching. My colleagues in the group gave me the opportunity to share my frustrations and clarify my own leadership role in the quandary: How could church leaders and I behave in such a way that the employee's own distress could be acknowledged and dealt with in love, and, at the same time, fill a critical position on the church staff with a person who could do the job we feel needs to be done in this moment in the life of the church? The church had been trapped by a picture of ourselves as "loving," thinking that failing to tell the truth — to either the employee or ourselves — was the way to express that love.
What we needed to learn was that there are spiritually healthy ways for churches to relate to employees that don't undercut our values as a community of faith. Sometimes these ways are remarkably similar to business best practices. Truth-telling has to be part of it. We had to acknowledge our own failure to be honest and forthright about past employee evaluations, and we had to admit we had not been clear about employee expectations. We have taken steps remedy both, and put in process a way to fill the position. "What would Jesus do?" is still a valid question and an aspiration. Our read of the gospel helps us see that love and accountability are not mutually exclusive. Jesus actually practiced both all the time. And we're trying to as well.
---

Beth Goss is pastor of Church of the Covenant in Arlington, VA.
https://media.mywtenfold1.com/wp-content/uploads/sites/10/2018/01/29173959/featured-accounting.jpg
200
398
Linda Kurtz
/wp-content/uploads/sites/10/2016/01/NEXT-Logo-FINAL-Horizontal_lato-1030x229.png
Linda Kurtz
2018-01-15 11:22:14
2018-01-15 11:22:14
Love and Truth-Telling