Each month, we post a series of blogs around a common topic. This month, our blog features reflections on vocation, offered by people who are engaged in ministry and work outside the church. What is God's calling on our lives outside of the church? What is difficult about being Christian in the working world? How do our churches nurture a sense of Christian vocation? We invite you to join the conversation on Facebook and Twitter!
by Sarah-Dianne Jones
As a student at Maryville College, I found myself engaged in groups and activities that I never imagined I would be a part of. My days were full of classes, homework, meetings, and events. Two of the groups I became a part of were a women's issues group and a committee called Peace and World Concerns Committee. Neither of these groups were focused on matters of faith, but I found it increasingly hard to distinguish the work I was doing with those groups from my faith.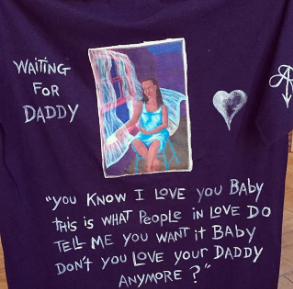 As I worked with a statewide campaign against an amendment so that women facing the difficult matter of abortion would be guaranteed the same privacy that Tennessee guaranteed to others, I could not separate the idea that the equal treatment of women and men in society from the idea that every person is a child of God, loved unconditionally and fully by God. As I worked a tailgate with Peace and World Concerns to raise awareness of gun violence and ask for common sense laws surrounding guns, I could not separate it from the idea that no child of God should be shot down for walking down the street.
As Sisters in Spirit planned a week of events focused on violence against women, my mind was constantly thinking about the ways that our society has turned from the society that I imagine God's society would be like, a society in which men and women are equal, children aren't being killed by guns, and women aren't afraid to go home. These things were not church work, but it was work that stemmed from the faith formed in me from years of being a part of the church.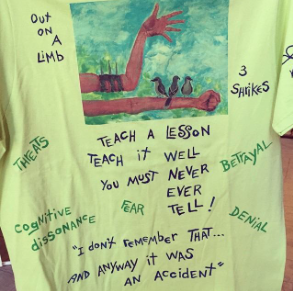 Vocation is a word used often at Maryville, and the experiences I had in these organizations shaped my sense of vocation tremendously. As I continue to explore the idea of vocation and the ways that it can change, I think the church is missing out on an opportunity to have conversations about vocation as something that doesn't necessarily happen inside the walls of the church. I often heard vocation defined using Frederick Buechner's words: "vocation is where your greatest passion meets the world's greatest needs."
The world doesn't need everyone to be a pastor or an associate pastor or a youth director, and neither does the church. What the church needs is for all of us to take the aspects of our faith that have shaped and formed us and use those in our work in the world. Our passions are not an accident—they are a part of us that can be used to do incredible work that the world needs, that our communities need, and that our churches need. My passions for women's rights and for safer communities led me to organizations that I never would have imagined being a part of, but they were the perfect place for me to continue discerning where my sense of vocation is leading me.
---

Sarah-Dianne Jones is a Birmingham, Alabama native who graduated from Maryville College in 2016. She is currently serving as a Young Adult Volunteer in Washington, DC, where she works with NEXT Church and New York Avenue Presbyterian Church.
https://media.mywtenfold1.com/wp-content/uploads/sites/10/2016/10/29174943/featured-sdj-tshirts.jpg
200
398
Linda Kurtz
/wp-content/uploads/sites/10/2016/01/NEXT-Logo-FINAL-Horizontal_lato-1030x229.png
Linda Kurtz
2016-10-17 07:56:04
2016-10-17 07:56:04
Our Greatest Passions