Each month, we post a series of blogs around a common topic. In this month's series, we are excited to share some sneak peeks of NEXT Church's forthcoming "Field Guide for Cultivated Ministry," alongside articles and stories that reflect on the importance of mindfulness, discernment, and learning as crucial to the flourishing of ministry. We can't wait to share the whole thing with you this fall! We invite you to share your own thoughts on Facebook and Twitter! 
Today, we're sharing the fourth sneak peek of the Field Guide for Cultivated Ministry, which we'll release in full this fall. This preview is from another movement of the guide: storytelling as assessment.
---
Storytelling is central to the human experience. Without stories and those who tell them, our ability as humans to effectively build community and transmit culture would be nearly impossible. We depend on the power of stories to help us shape and structure our lives, both collectively and individually.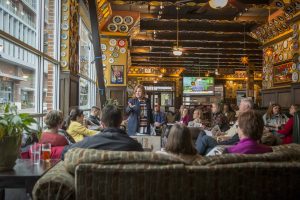 Stories help us understand where we came from. Stories help us discover where we're going. Stories help us to connect with each other. Stories help us to make meaning of our lives amidst the looming complexity and uncertainty of existence. Stories help define us and set us apart. Stories weave us together in the inextricable web of mutuality that is human society and culture. Stories help us to truly know others and to be truly known ourselves. Perhaps most importantly, stories are how we come to know and experience the reality of God.
For these and many other reasons, the concept of story—the narration of events in the life of a person or the existence of a thing—has been central to the life of the church since the inception of Christianity. At the very heart of the gospel is the story of a God who loves the world. At the heart of Christianity is the story of Jesus Christ, who is the foundation of our faith. At the heart of Christian community is the story of how Christ died and yet lives, which binds us all together in love. Without question, Christians are people of story.
This long history of Christian story and storytelling isn't just important to understanding who we are but it's also pivotal to better communicating what we do and how we live as Christians. The art and practice of storytelling is vital to the work of cultivated ministry.
When we make cultivated ministry a priority, it becomes clear that not only do we need ways of gathering information about the effectiveness of our ministry, we must also learn to use that information to tell stories that matter: stories of impact and stories of transformation. Without these stories, we can collect all the data we want, but it won't lead to the deep cultural and organizational adaptations we need to fulfill our mission in rapidly changing contexts.
Grounding our cultivated ministry work in both biblical and communal stories better enables faith communities to frame the context of their assessments and evaluations by telling the broader narrative of where we have been, where we are, and where we want to go.
As we seek to increase the fruitfulness of our programs and ministries we can incorporate storytelling at every step of the process. If we cultivate stories and tell them to one another as we cast our vision, use stories to invite others to join our plans and projects, reflect on the implementation of our ideas through story, and tell those stories when we evaluate our work, we will create opportunities for greater ownership and deeper connection for every ministry participant and stakeholder.
---
Editor's note: The full field guide is now available for free download! Check it out –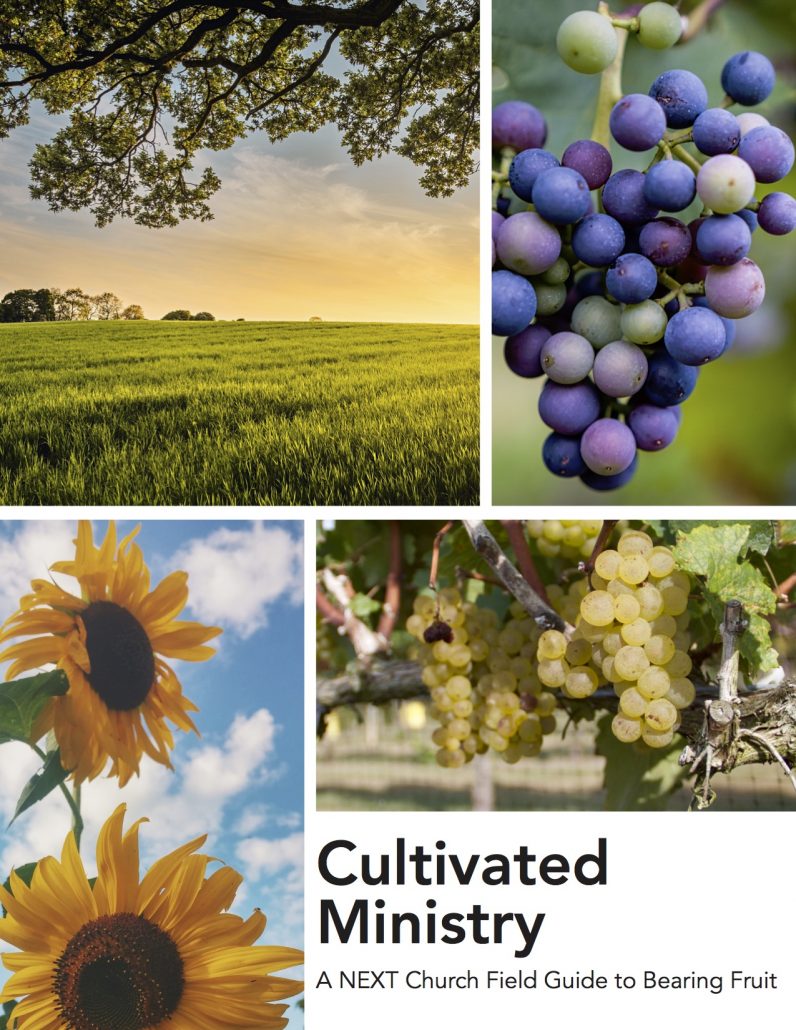 https://media.mywtenfold1.com/wp-content/uploads/sites/10/2017/08/29174220/featured-storytelling2.jpg
200
398
Linda Kurtz
/wp-content/uploads/sites/10/2016/01/NEXT-Logo-FINAL-Horizontal_lato-1030x229.png
Linda Kurtz
2017-08-28 07:33:23
2017-12-24 15:05:57
Field Guide Preview: Storytelling as Assessment