Each month, we post a series of blogs around a common topic. In this month's series, we are excited to share some sneak peeks of NEXT Church's forthcoming "Field Guide for Cultivated Ministry," alongside articles and stories that reflect on the importance of mindfulness, discernment, and learning as crucial to the flourishing of ministry. We can't wait to share the whole thing with you this fall! We invite you to share your own thoughts on Facebook and Twitter! 
Today, we're excited to share the first sneak peek of the Field Guide for Cultivated Ministry, which we'll release in full this fall. This preview is from the guide's introduction, which debuts the concept of "cultivated ministry" and defines its four movements: theology, accountability, learning, and storytelling.
---
Cultivated Ministry
Jesus often used agricultural metaphors to describe God's kingdom and our calling to participate in its growth. As anyone who has tried to maintain a garden knows, growing desirable plants requires intentionality and hard work. Growing nothing is easy. Growing weeds is easy. Growing delicious fruits and vegetables and beautiful flowers is much more difficult.
According to the Book of Genesis, from the beginning of human history God has called us to be caretakers and cultivators of our local contexts. The first commandment given to human beings was to be fruitful. This ancient calling provides the guiding metaphor for this field guide.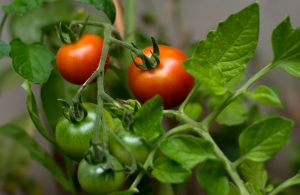 Cultivated ministry is a third way between toeing the line of traditional metrics and abdicating accountability altogether. Haphazard gardening is irresponsible and ineffective. Fruitful gardening involves mindfulness and discipline. A cultivated garden requires planning, ongoing assessment, learning when confronted with new challenges, and periodic pruning. Likewise, cultivated ministry insists that we undertake our work with a clear and purposeful understanding of how our activities contribute to God's mission in the world. As practical theologians have long recognized, ministry requires seasons of reflection, evaluation, and evolution. From time to time we must slow down and ask critical questions about what we are doing, why we are doing it, and how we can do it better.[i] Without this discipline, our practices and methods become stale or out of touch with our rapidly changing cultural contexts. It is far too easy to rest on our laurels and allow existing ministries to outlive their original purposes or effectiveness. Unless we adopt open postures of listening, learning, and intentional discernment, we are prone to miss opportunities for the development of new ministries to meet the needs of new situations.
Cultivated ministry is more than a new set of metrics or a collection of plug-and-play tools. Rather, it is a commitment to four interlocking means of assessment, evaluation, and (re)design aimed at nurturing thoughtful expressions of God's mission in the world. This is not a recipe to adhere to nor a linear process to follow—these four movements happen simultaneously, informing and supporting each other as an organic and coherent whole.
Cultivated ministry begins and ends with theology, with our belief that God is intimately engaged in the world and has called us to bear fruit that will last. In this work to which we are called, we practice mutual accountability to God and to each other. Along the way, we commit ourselves to constant learning and reformation. At every step, we listen for good news of God's redemptive work through transformative storytelling.
This four-dimensional practice of assessment is neither focused on the past nor fearful of the future. It is time for us to regain control of our own narratives. We are much more than passive players in the unfolding drama of human history. With God's help, we can shape our own future and tell our own stories. God has placed us in the world and has given us seeds to plant. Now, as stewards of God's good creation, it's up to us to step forward in faith. It's up to us to practice cultivated ministry.
[i] Sarah B. Drummond, Holy Clarity: The Practice of Planning and Evaluation (Alban Institute, 2009), 103-122.
---
Editor's note: The full field guide is available for free download now! Check it out —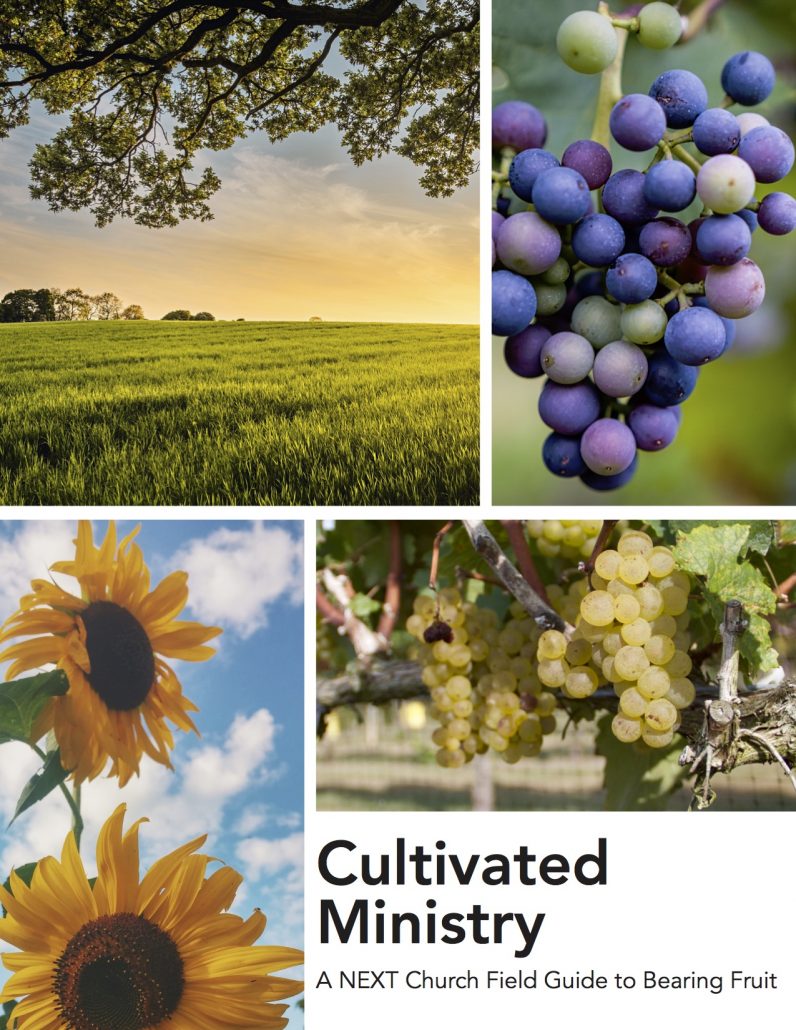 https://media.mywtenfold1.com/wp-content/uploads/sites/10/2017/08/29174249/featured-cultivated-intro-peek.jpg
200
398
Linda Kurtz
/wp-content/uploads/sites/10/2016/01/NEXT-Logo-FINAL-Horizontal_lato-1030x229.png
Linda Kurtz
2017-08-03 10:01:25
2017-12-24 15:16:53
Field Guide Preview: Cultivated Ministry