by Jojo Gabuya
Havel's introductory essay in Sharif Abdullah's book, "Creating a World that Works for All," discusses humankind's lack of responsibility to avert the threats on our planet, particularly on our growing population and to save our environment from dangers and destruction caused by our own wasteful ways. Havel suggests that "the most important thing we can do today is to study the reasons why humankind does little to address these threats and why it allows itself to be carried onward by some kind of perpetual motion, unaffected by self-awareness or a sense of future options." He also opines that the differences and dominance of great religious systems in the world have intensified political and armed conflicts, which are happening within an atheistic civilization. Havel thinks that the fundamental differences among these religions are more important than their differences; thus, we have to search "for what unites the various religions — a purposeful search for common principles."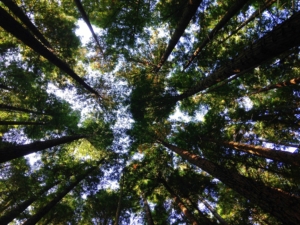 In the preface of Abdullah's book, he describes our world as an insecure and unsafe one, where "family violence, cancer, a polluted environment, and a diminished outlook for all of the world's children cloud the future for us all." However, Abdullah adds that these threats, come with a rare opportunity "to craft a society that actually reflects our deepest values," where we can choose our future. He describes his book as a "testament of hope," a gift for the future generation who will give their blessings instead of blaming us for our lack of care and concern for this planet and all creation.
Abdullah laments how "our social, ecological, even spiritual lives are out of balance" (p. 1) because we have ignored some early warning systems for danger and treated them as the problem, and have severed our relationship with the environment. Because of this, Abdullah encourages us to "change the way we think and the way we act," by learning "to act toward each other and our environment in profoundly different ways."
In Abdullah's book, "Creating A World That Works for All,' he encourages us to "ask ourselves: What are we trying to achieve as a society?" He stresses the importance of goal setting that gives us "a clear vision of an achievable goal, and an understanding of the philosophy and value behind that goal." Abdullah introduces the Mender goal, that is, "an inclusive human society on a habitual planet, a society that works for all humans and for all nonhumans," where the needs of both those at the top and those at the bottom are fulfilled. Everyone has enough, and no one feels deprived or oppressed. To achieve this goal, Abdullah suggests that we need to "take fundamental change" that starts from within you, the newly elected leaders of this country and their recently appointed Cabinet, and all of us who are the emerging leaders of this day and age.
As an environmentalist, who has been living a vegan lifestyle and practicing the Tao philosophy for more than two decades, I have always been concerned about the preservation of the earth's natural resources and the promotion of unity and solidarity with all forms of life. My unceasing concern for the protection of the environment, including its fauna and flora, began in my primary years when I heard the story of Noah's ark from my teacher in Catechism. Because of this, I have always envisioned a society and a world where all creatures, including humankind, are happily living in solidarity and unity with one another. We take care of the earth's bounties and assume responsibility for whatever we do.
When I reached the age of puberty and up to this time of the pandemic, I have realized that my earlier vision is still a work in progress. There is so much greed and selfishness in the minds and hearts of most of our leaders whose insatiable desire to amass wealth, abusive and violent ways to gain power, and manipulative methods to monopolize the planet's resources have led to famine, hunger, and wars of all types (civil, drones, biological, nuclear and others), and some pressing issues and problems, at the expense of the poor and marginalized sectors who have been suffering from the impacts of these exploitive practices in most societies in particular, and the world in general. Political leaders such as Hitler (Holocaust) and Abraham Lincoln (Dakota 38) perpetrated these heinous crimes against humanity and all creation. But, it is sad to note that some religious leaders are also accessories to these dehumanizing crimes because of differences (gender, race, religious affiliation, political conviction, other demographics) that have kept them separated (Albert Einstein calls this notion as a "delusion of consciousness) from others who are not wearing the same cloak/robe, since time immemorial.
Thus, I totally agree with Abdullah's s suggestion that "we need a change of heart that leads to changes in our priorities and systems." This change, however, starts from ourselves – the way we think, feel, and act. Then, we can proceed with changing our culture and institutions.
And, as an emerging spiritual, who is trying to be a religious, leader, I find the three criteria of "A World that Works for All" useful in determining when we have reached our goal: The criteria of enough-ness, exchangeability, and common benefit can be applied to most of our current domestic and foreign problems and issues, such as homelessness, homophobia, inequality, poverty, racism, and wars. A caveat, however, exists if we fail to see our problems as blessings that are leading us to think of creative ways in solving these problems. So, I have been confident and optimistic that we are can solve our pressing problems, if we all strive for inclusivity, solidarity, and unity with all forms of life – animals, humans, and natural resources; mountains, plants, rivers, seas and others. And, I am hoping that we can continue to strive for inclusivity, solidarity, and unity this day and onwards.
---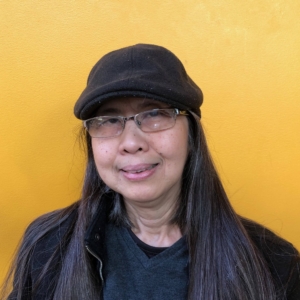 Jojo received their M.Div from the Pacific School of Religion in Berkeley, California. Before coming to California in 2016, they worked with the United Nations Development Programmes, as Regional Coordinator for its Bottom-up Budgeting Project in Mindanao, Philippines. Prior to this, they worked as VSO (Voluntary Service Overseas) Volunteer, as Results-based Management Advisor for the Ministry of Gender in Zambia, Southern Africa.
Jojo is also a member of the NEXT Church blogging cohort, and their writing focuses on how Jesus would respond to the racism, xenophobia, microaggressions, and gender. 
https://media.mywtenfold1.com/wp-content/uploads/sites/10/2020/12/11090316/angela-benito-WgGJjGN4_ck-unsplash-scaled-e1608490462814.jpg
600
800
Linda Kurtz
/wp-content/uploads/sites/10/2016/01/NEXT-Logo-FINAL-Horizontal_lato-1030x229.png
Linda Kurtz
2020-12-14 07:55:36
2020-12-14 13:14:44
Creating a World that Works for All