Each month, we post a series of blogs around a common topic. During June, Therese Taylor-Stinson is curating a month of blog posts exploring Contemplation and Social Justice, featuring posts by member os the Spiritual Directors of Color Network, Ltd. Join the conversation here, on Facebook, or Twitter!
By Vikki Montgomery
Two great men separated by continents and decades have been on the leading edge of social change through silence.
One was the late Rev. Dr. Howard Thurman, mystic, preacher, theologian, author, and poet. He was also well known as a spiritual mentor to the late Rev. Dr. Martin Luther King, Jr.
One observer said of King, "I was not at all surprised to find King reading not Gandhi, but Howard Thurman." Thurman headed the first African-American delegation to meet with Gandhi in 1936.
The other great man is Nobel Peace Laureate and Emeritus Archbishop of Cape Town, Desmond Tutu. Tutu chaired the South African Truth and Reconciliation Commission at the request of the late president, Nelson Mandela.
Tutu serves as the honorary chair of The Elders, established his peace and family foundations, and is writing a book on joy with His Holiness the Dalai Lama.
Thurman worked quietly in the background with other Civil Rights Movement leaders, "… to challenge [those] clergy never to lose their rooting in spiritual practices such as meditation, prayer, singing, celebration, worship, and silence," according to Dr. Robert Franklin, former president of the Interdenominational Theological Center in Atlanta, during a Religion & Ethics Newsweekly program.
"There is very great virtue in the cultivation of silence, and strength to be found in using it as a door to God," Thurman wrote in his book, Meditations of the Heart.
Tutu also found personal strength, solace and direction in the silence. In his book, No Future Without Forgiveness, he speaks of:
… those moments in the early morning when I try to be quiet, to sit in the presence of the gentle and compassionate and unruffled One to try to share or be given some of that divine serenity.
In fact at the first meeting with the commissioners, Tutu got them to agree to go on a retreat, where as he says:
… we sought to enhance our spiritual resources and to sharpen our sensitivities. We sat at the feet of a spiritual guru, who happened to be my own spiritual counselor, while we kept silence for a day, seeking to open ourselves to the movement and guidance of the transcendent Spirit, however conceived or named.
The Civil Rights Movement was about righting systemic wrongs. The post-apartheid Truth and Reconciliation Commission was about healing a nation. As believers in the living God, we need revisit the first and begin the second.
What if as a start, churches, which too often strive to fill services with sound, institute a time of silence within liturgies and meetings? Not just for a moment, but for an extended period of time.
What might the Spirit say to us collectively as we wait in silence?
And what might happen if we individually accept Jesus' invitation in Mark to, "Come away to a deserted place all by yourselves and rest a while?"
The book of Mark shows Jesus as a man of action and also as a man of contemplation. All of the gospels mention him retreating for nights of prayer and then advancing to do good works.
Jesus was the original contemplative in action. The prototype. Tutu and Thurman have been fine copies, and through their influence, they have mentored others to be.
In these days of anguish about the injustices in our nation, before we raise our voices in protest, let us first sit in silence.
---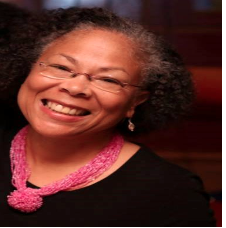 Vikki Montgomery is a contemplative, communications consultant, writer, and educator. Her greatest joy is being a mother and grandmother. Her spiritual mentor confirmed her intuition that silence is the first language of God.
https://media.mywtenfold1.com/wp-content/uploads/sites/10/2015/06/29180001/Vikki-Montgomery.png
228
226
marrandamajor
/wp-content/uploads/sites/10/2016/01/NEXT-Logo-FINAL-Horizontal_lato-1030x229.png
marrandamajor
2015-06-15 09:00:44
2016-02-18 12:54:04
Silence Before Protest