Each month, we post a series of blogs around a common topic. This month, Jessica Tate and Linda Kurtz are curating a series written by participants in the first-ever Certificate in Community Organizing and Congregational Leadership offered by NEXT Church, Johnson C. Smith Theological Seminary, and Metro Industrial Areas Foundation. You'll hear from clergy, lay people, community leaders, and others reflect on the theology of power and how organizing has impacted the way they do ministry. How might you incorporate these principles of organizing into your own work? What is your reaction to their reflections? We invite you to join the conversation on Facebook and Twitter! 
by Jan Edmiston
As a person with power in Chicago Presbytery, I sometimes saw my role as one in which I tried to share power with young pastors who didn't think they had much – either because of their age or levels of experience. My hope was to get out of the way when it was clear that the Spirit was working and to shift the culture from a "gotcha" mentality (i.e. those pesky oral exams on the floor of presbytery just before ordination) to a culture of curiosity (i.e. what can we learn from this person?).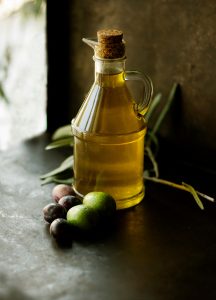 This brings me to the unnamed woman in Matthew 26 who poured expensive oil over Jesus head as he reclined with his disciples. The woman never said a word but the men immediately expressed their indignance. Everybody was talking about her. Nobody talked to her. But then Jesus said something that has been dissected and studied for generations:
"Why are you bothering this woman? She has done a beautiful thing to me. The poor you will always have with you, but you will not always have me."
Jesus shared power with her despite her gender and their historical context. He lauded her theological chops, finishing with this:
"Truly I tell you, wherever this good news is proclaimed in the whole world, what she has done will be told in remembrance of her."
The community organizing training I have received through NEXT Church has shaped the way I'll be stepping into a new role in Charlotte Presbytery in the coming weeks. I've learned that building coalitions – both in and outside the institutional Church – is essential if we hope to transform the world for good in the name of Jesus. When we share power, we find that our impact for good grows expansively.
Developing coalitions involves organizing the power of obvious leaders and the power of not-yet-obvious leaders together. As I look towards starting my new call on May 1st, I have collected a list of people recommended by my General Presbyter Nominating Committee with whom I plan to have one-on-one meetings with in my first six months. It's interesting what names they have suggested. Some are well-known leaders (e.g. the mayor, a retired college president) and some are lesser-known leaders (e.g. a long time elder from a rural part of the area, a person from a small congregation with strong ties with the school board). Instead of decrying that the world is increasingly chaotic, we can take this opportunity to face the chaos, united in authentic relationships with many different kinds of neighbors. Serving together, we can do more.
I hope to continue to grow power by sharing power. And I hope that power results in deeper relationships and broader justice for the people of God. This feels especially right as I consider how Jesus lived.
---

Jan Edmiston is co-moderator of the 222nd General Assembly of the PCUSA. She is a Teaching Elder member of Chicago Presbytery, soon transition into a new role as general presbyter of Charlotte Presbytery.
https://media.mywtenfold1.com/wp-content/uploads/sites/10/2018/04/29173627/featured-oil-jar.jpg
200
398
Linda Kurtz
/wp-content/uploads/sites/10/2016/01/NEXT-Logo-FINAL-Horizontal_lato-1030x229.png
Linda Kurtz
2018-04-12 07:02:01
2018-08-28 16:40:51
Growing Power by Sharing Power