Each month, we post a series of blogs around a common topic. During August, John Wilkinson is curating a month of blog posts exploring where we are as a church through the lens of the new Presbyterian hymnal, Glory to God — what are we thinking about? how are we worshiping? what matters to us? where are we headed? Join the conversation here, on Facebook, or Twitter!
By James Renfrew
A discussion about a congregation's hymnal becomes a good case study in openness to change vs. aversion to change.  When I arrived at my church in 2000 the book in the pew racks was Hymns for the Family of God, a very conservative Baptist-centered, and decidedly non-Presbyterian hymnal.  The hymnal was forty years old and had been in use at our church for at least thirty. There were no hymns relating to infant baptism, an unusually poor selection of Easter hymns, and only two Advent hymns.  The liturgical texts were also not very helpful in speaking to Presbyterian perspectives on scripture and faith.  And at least one third of the hymn selections used "washed in the blood" imagery.  While "washed in the blood" is authentic Biblical imagery, it is not an image that I generally choose to lift up Jesus Christ each Sunday in worship. So in choosing hymns for each Sunday I had to eliminate one third of the selections from consideration right off the bat.
Initially serving as a supply pastor at this church, I felt that recommending a hymnal change was probably not the best idea.  But after several years, through the wonders of modern polity, I became the called pastor.  Still, I hesitated to take the lead in suggesting a change.  I had heard many horror stories of pastors going down in flames for trying doing just that.  Yet I did make a decision to share – honestly – what I thought about our hymnal in a variety of one-on-one conversations with church leaders and members.  I did not advocate a new hymnal purchase, but simply pointed out the wide variety of limitations in the book we had.  Rarely did I say anything at a Session meeting about it.
When the new Glory to God hymnal was first publicized, not me but a member of Session brought it up for discussion.  It was very interesting to hear half of the elders raising some of the same points I had been raising about Hymns for the Family of God.  But, as expected, there were plenty of objections, mostly along the lines of "there's nothing wrong with our hymnal", "it's what I'm used to," and "we can't afford a new one."   These, of course, are the kinds of things said at nearly every discussion in a church that involves "change."  The idea of acquiring a new hymnal raised a key question for us: "should we be looking backward or forward in our ministry?" A "next church" negotiates this kind of question by rephrasing the question to ask if our church is just for ourselves and people like ourselves, or is this Christ's church for the people we haven't met yet, like children, grand-children, new residents, or immigrants?  How can we embrace their stories, vocabularies, and needs in the songs that we sing?
Thankfully, elders were drawn to some new features in Glory to God:  lectionary-based hymn suggestions, worship rubrics that actually fit with our order of worship, brief historical notes about each hymn at the bottom of each page, chords for string accompaniment, a huge section of Advent hymns (separate from Christmas hymns), and even some hymns appropriate for infant baptism.  Fortunately, the groundwork had been laid in all of those one-on-one conversations, openness prevailed, and the decision was made to acquire 120 copies of the new hymnal, after making a special appeal to members and friends of the church to "buy a hymnal" at $15 each.  Glory to God!
A committee was formed to take the lead in the appeal (not the pastor!).  It was expected that there would be resistance, so each member of the committee addressed the congregation during worship in advance of the appeal letter.  Mary Ann, a musician, shared some of her excitement for an opportunity to learn new hymns.  Gwen outlined the practical aspects of how the appeal would be conducted.  Audrey began by saying, "I looked in the table of comments of the new hymnal and I didn't see my favorite hymn."  Then she said, "But I'm hoping I'll find a new favorite hymn in the new hymnbook."  Amen!  With that comment, I felt like our church got unstuck and was ready to move forward.  Sure enough, most of the funds came in.  When we were still about 15 books short, one elder pledged to put us over the top. Isn't it amazing how one faithful insight can transform an entire congregation?  Glory to God!
When acquiring a new hymnal conciliatory people will often try to split the difference.  For example, in a previous church I served a 1970's Reformed Church hymnal was acquired by donation from another church to replace the 1930's Presbyterian Hymnal.  But several elders suggested that we keep the peace by putting the new and old hymnals in the pew racks side-by-side.  It sounded like a great idea because everybody gets to be happy.  However, this served to immediately undermine the new hymnal in that church from the start.  It gave those afraid of change a place to retreat to.  Sort of like trying to cross the Red Sea while keeping one foot firmly planted on shore!   When I left that church a few years later those new hymnals were all removed from the pews within a week and they went back to the 1930's edition, even as the congregation continued in sharp decline.  That a more modern hymnal might better connect with an increasingly diverse neighborhood was not considered.  So when we purchased the Glory to God hymnals last year we made every effort to get the old hymnals out the door as soon as possible.  It was suggested that we give them as appreciative gifts to the families named in each book's dedication plate, but it turned out that they were all the gift of only two families, and one had no immediate descendants in the area, so that only took care of six of the books!  Then I stood at the door at the end of each service and handed a copy to each departing worshiper. Finally, on Christmas Eve, I made an even more concerted effort to put one of the old hymnals in the hands of every guest.  No turning back now!  Glory to God!
Introducing a new hymnal requires careful planning.  First, we dedicated the new hymnal by praising the bold commitment of our members to the future. Second, I acknowledged that someday in the future this new hymnal, too, will become an old hymnal and be in need of replacement, and that it is good to see a church anticipating the future rather than hiding from it. Third, from the start we selected lots of familiar hymns from the new book to show that it wasn't the "alien" that many thought it was.  Fourth, Glory to God has lots of familiar tunes with new words, so those became the easiest new songs to introduce.  Fifth, although our choir is only gathered for certain church seasons, we have made an effort to present new hymns through introits, string instrument solos, and anthems until they become more familiar for congregational singing.  Congregations with a more active choir can introduce new songs more easily than we have done.
Here's one of the new songs we have discovered:  Hymn 292, "As the Wind Song."  Mary Ann tried it at home on her hammered dulcimer and suggested it to me as a duet with my mandolin for a church service.  As I recall, it was our first deliberate choice of a new hymn from the new hymnal to share with the congregation.  The note at the bottom of the page gives a fascinating description of the song's Chinese and Maori origin.  "As the wind song through the trees … making worlds that are new, making peace come true, bringing gifts, bringing love to the world, as the rising of the yeast, as the wine at the feast, so it is with the Spirit of God".  The hymn uses beautiful words and phrases, draws in Biblical images, embodies our desire to be a fresh and new, and invites all who hear it to be that "next church," not just for ourselves but for many more.  Glory to God!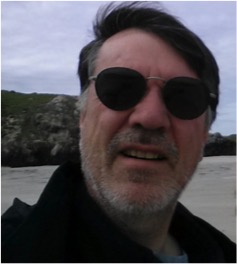 James R. Renfrew, Teaching Elder
Pastor, Byron Presbyterian Church,
Byron NY
/wp-content/uploads/sites/55/2016/01/NEXT-Logo-FINAL-Horizontal_lato-1030x229.png
0
0
Jessica Tate
/wp-content/uploads/sites/55/2016/01/NEXT-Logo-FINAL-Horizontal_lato-1030x229.png
Jessica Tate
2015-08-05 08:32:14
2016-02-18 12:51:25
A New Hymnal and Change