Each month, we post a series of blogs around a common topic. This month, Linda Kurtz is curating a series we're affectionately referring to as our NEXT Church book club, which aims to share insights on a variety of texts – and how they have impacted our bloggers' ministries. Understanding that reading in and beyond one's field is important to offering good leadership, we offer this series to get your juices flowing on what books you might read next. What are you reading that's impacting how you think about and/or do ministry? We invite you to join the conversation on Facebook and Twitter!
by Jessica Tate
"What have you read recently that has been worth passing on?" the leadership coach asked.
I sighed and thought to myself (only half jokingly), "Oh, wow. I remember reading… Back before I was a parent and moved and worked a (more than) full time job and tried to have some sort of social life and tended to extended family." These are constraints, of course, and they are very, very real.
It's also real that reading in and beyond one's field is important to offering good leadership. And secondly, that passing on what has been worthwhile is also a mark of good leadership. NEXT Church is committed to developing leaders and to continual growth and learning in the context of community. We hope this month of blog posts will offer some good food for thought as we put reading/learning back on the front burner. To kick us off, here are five titles that I read (or re-read or read most of!) this past year that are worth your time.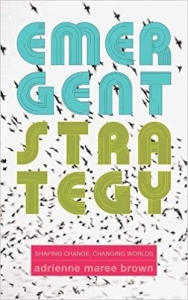 Emergent Strategy: Shaping Change, Changing Worlds by Adrienne Maree Brown
Brown's work is like no other leadership book I've read. She pulls together lessons from community organizing, science fiction, the natural world, poetry, and her own experience. At times it reads like a stream of conscience, and it is rich. She argues for an adaptive and relational way of being that becomes a strategy "for building complex patterns and systems of change through relatively small interactions." That seems to me to be the sweet spot for the church – transformation on the small scale in individual encounters, sermon by sermon, prayer by prayer, project by project that is connected to a more complex and strategic system to change the world. Perhaps my favorite line of the book is quoted from a sign in the home of the late Grace Lee Boggs: "Building community is to the collective as spiritual practice is to the individual." How do we lead in ways that shape community so that our communities and the world around us find abundant life?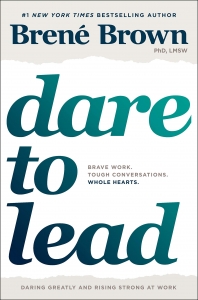 Dare to Lead: Daring Greatly and Rising Strong at Work by Brené Brown
I've been a big fan of Brené Brown's since I read The Gifts of Imperfection about five years ago and listened to hear TED Talk on shame and vulnerability. This new book pulls on all the previous work and research of Brown and her team and puts it directly in the context of work and leadership at work. She illustrates how vulnerability works (and doesn't work) at work. She talks about what it takes to lead with a whole-heart. She unpacks what shame does to colleagues in the work place. I'm finding that her research and its applications are pulling together the best of what I have learned through the disciplines of community organizing, the work of Cultivated Ministry, and what I'm learning about dismantling racism. It's not a theological book per se, but helps me embody (I pray) a servant leadership and the best of what is meant by our call to lose our lives to save them.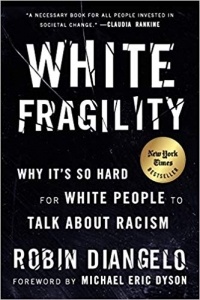 White Fragility: Why It's So Hard for White People to Talk about Racism by Robin DiAngelo
"Well, that explains a lot." That has been my consistent reaction to DiAngelo's book on why white people have a hard time engaging and dismantling racism in a serious and lasting way. She has helped me understand systems I work and live within, the reactions of people around me, and (most importantly) helped hold up a mirror for me to see myself and my own reactions more clearly. It's not been a particularly comfortable read, but I believe it is a sanctifying discomfort in service of a more honest view of myself and a commitment to repentance in the fullest theological sense of going a new way.
DiAngelo mixes it up with helpful frameworks for understanding systemic racism and the "pillars of whiteness" alongside tangible examples of what it looks like in practice to build up my racial stamina, to be willing to enter discomfort for the sake of honoring the experience of people in marginalized groups, and to take every opportunity to learn. The NEXT Church Strategy Team read and discussed this book this fall. We are working toward building racial stamina in the white folk in our leadership and to work together to ensure that people in marginalized groups are not undercut by practices that diminish all of us.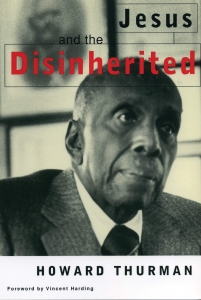 Jesus and the Disinherited by Howard Thurman
We ask the participants in our certificate for Community Organizing and Congregational Leadership to read this book and I've been re-reading it along with them. Thurman argues that the Christianity most of us have been taught does not deal much with those who stand "with their backs against the wall" at a particular moment in history, other than to have them be the beneficiaries of our "mission." Further, he reminds us that Jesus – in his personhood – is one who speaks Good News directly to and for those with their backs against the wall. It's a good reminder to de-center my own experience as I think about what is next for the church. I am also seeing more clearly in the text this time around the importance of the liberating work of Jesus to a "weary, nerve-snapped civilization." Thurman wrote these words in 1976, but goodness they seem an accurate description of our culture today.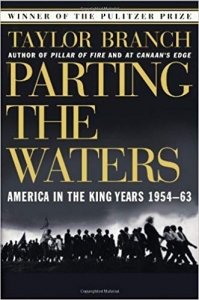 Parting the Waters: America in the King Years, 1953-63 by Taylor Branch
In all fairness, I've been reading this book for the last TWO years. At 1088 pages, it is a tome, but it is also an illuminating look at the Civil Rights movement of the 1960s. The level of detail paints a much fuller picture than the broad brushstrokes that colored much of my knowledge of the movement from history class. I am finding it a helpful read because it giving me broader perspective on the current political and cultural moment in the United States. This is significant for several reasons. First, there are different philosophies and strategies and tactics for social and cultural change. What can feel like dysfunction in the current social movements is human nature and has been part of this work all along. It's part of the struggle. Second, organizing for effective social and cultural change is messy and hard. This perhaps is obvious, but it has ben a good reminder that the Montgomery Bus Boycott wasn't simple to pull off. It required a lot of coordination, grit, and huge sacrifice by the folks who participated. I shouldn't expect that social change today would require any less sacrifice of me. Third, the role of the church! The church (and mostly the Black Church) played a huge and important role in supporting, equipping, training, and praying for this movement. The church was essential to the movement. I pray the church today is seeking to have such impact.
---

Jessica Tate is the director of NEXT Church. She lives in Washington, DC.
https://media.mywtenfold1.com/wp-content/uploads/sites/10/2019/01/29173025/featured-books.jpg
200
398
Linda Kurtz
/wp-content/uploads/sites/10/2016/01/NEXT-Logo-FINAL-Horizontal_lato-1030x229.png
Linda Kurtz
2019-02-04 06:34:14
2019-02-04 12:58:25
Reading as Good Leadership