Each month, we post a series of blogs around a common topic. This month, Lee Hinson-Hasty is curating a series identifying books that Presbyterian leaders are reading now that inform their ministry and work. Why are these texts relevant today? How might they bring us into God's future? We invite you to join the conversation on Facebook and Twitter!
by Lee Hinson-Hasty
"You are the primary text."
Early in my ministry, my father-in-law, the Rev. Dr. E. Glenn Hinson[1] reminded me how closely both friends and enemies pay attention to one another. Counselor orientation week at YMCA Camp Sea Gull pounded this point daily in another way: "They watch and remember what you do, how you do it, when it is done, and where you do it, even more than what you say."
Curating blogs this March by leaders who think theologically from across cultures and ethnicities, sexual and philosophical orientations, generations, genders, and a variety of geographic locations reminds me how much I learn and respect those I choose to be in relationship with. One of my favorite questions to get to know or catch up with someone (thank you, George Anderson) is "What are you reading?" Thank you, NEXT Church, for providing a wonderful opportunity for me and all who read, wrote, and participated to be a part of that question and to strengthen relationships and insight in these days entrusted to our care.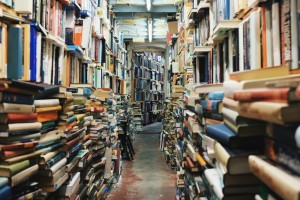 The recommendations, reviews, and responses to my question have hopefully added a few – if not many – new books to your wish list to read. But I have a confession to make. I asked another question to the writers: What is your vocation or call? I put it this way: "Please include in the blog a brief description of your social location and ministry context so people have a sense of who you are, what has been formative, the kind of questions and ideas you often address, and the way(s) God is calling you to serve." Many dove into this question in amazing ways, giving all of us a deeper look into who they each are. In that moment, they revealed themselves in a more focused and clarifying way. They became, I think, a primary text for us all. For this, I am grateful.
So I was pleased to read Teri McDowell Ott's description from the autobiographical notes of James Baldwin's Notes of a Native Son: In them "Baldwin shares what could be read as his personal mission statement: 'I consider that I have many responsibilities, but none greater than this: to last, as Hemingway says, and get my work done. I want to be an honest man and a good writer.'"
Ken Kovacs points out that Charles Marsh "maintains that, [D]ogmatic proclamation would never be enough for Bonhoeffer, because every confession of Christ as Lord must bear concretely on the immediate work of peace. Obedience could not be separated from confession.'
I wonder if it is time for each of us to clarify our own vocation and write or re-write our own personal mission statements? What are we responsible for together and individually? And how are we living out those commitments?
Join me in giving thanks for those who contributed over the last month and the ways they are writing and living what they believe.  In so many ways, they are a primary text worth returning to again and again:
For each of these contributors, and for the authors they introduced us to or reminded us; for these cloud of witnesses, I am grateful. Lee
[1] Dr. Hinson would tell you he's made plenty of mistakes, and you can read about many in his 2012 autobiography, A Miracle of Grace.
---

Lee Hinson-Hasty is senior director of Theological Education Funds Development at the Presbyterian Foundation and curator of our March blog series.
https://media.mywtenfold1.com/wp-content/uploads/sites/10/2016/04/29175401/featured-books-library.jpg
200
398
Linda Kurtz
/wp-content/uploads/sites/10/2016/01/NEXT-Logo-FINAL-Horizontal_lato-1030x229.png
Linda Kurtz
2017-03-31 07:57:50
2017-03-31 09:07:31
If You are a Primary Text, What's Your Mission?