Each month, we post a series of blogs around a common topic. This month, Anna Pinckney Straight is curating a series on ministry in West Virginia and Appalachia. We'll hear perspectives of folks from there and folks who've moved there, as well as depictions of the area in book, song, film, and photo. What makes it a place where people choose to live? What are the particular challenges and opportunities of ministry there? We invite you to join the conversation on Facebook and Twitter!
by Anna Pinckney Straight
What I found in curating this series of blog posts is more questions than answers. I still don't know how to solve food distribution issues.
And I'm convicted by knowing that West Virginia not only has the highest rate of transgender teenagers of any state in the nation, but also higher than average suicide rates. There is work to be done.
So, if you'd like to know more, here are some places to start: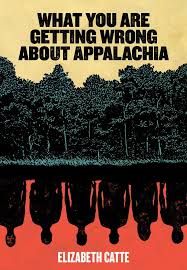 Elizabeth Catte's What You're Getting Wrong about Appalachia is my #1 recommendation. Written, in part, to respond and rebut J.D. Vance's Hillbilly Elegy, this is a good read for people who are new to Appalachia and those who have grown up here.
(Pro tip: if you like Hillbilly Elegy you're probably not from Appalachia. If you'd like to know more about why it is NOT a book about Appalachia and why so many people dislike it, please get in touch and I would be happy to be in conversation with you).
In her text, Catte challenges stereotypes:
There are currently around 36,000 miners in the entire region. The real forgotten working-class citizens of Appalachia, much like the rest of the nation, are home health workers and Dollar General employees. They're more likely to be women, and their exemption from the stability offered by middle-class employment is not a recent phenomenon.
She points out the folly of the word "Appalachia":
…people woefully overuse the term "Appalachian culture." This is particularly true in our current moment that fetishizes the presumed homogeneity and cohesiveness of the region and uses these characteristics to explain complex political and social realities. Appalachian scholars and activists often prefer to stress our interconnectedness to other regions and peoples rather than set ourselves apart as exceptions. Individuals in Appalachia, for example, offered support and solidarity to communities in Flint and Standing Rock, understanding that the struggle for clean water is local, but also national and global.
And, maybe best of all, she writes with hope:
How does life go on in "Trump Country" for those of us who never lived in "Trump Country" to begin with? It goes on much the same as it always did. For me, I will try to build power with likeminded individuals and challenge the institutions that harm us. I won't do that by reaching across political divides that are far more complicated here than you can image. I'll do it by exercising the basic principles of mutual aid and community defense. The people of Appalachia have never needed empathy; what we need is solidarity, real and true, which comes from understanding that the harm done to me is connected to the harm done to you.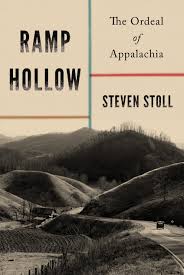 If you'd like a broader look at the region through the eyes of economic history and critique, Steven Stoll's Ramp Hollow: The Ordeal of Appalachia may well be your cup of tea. In this text Stoll painstakingly goes through the history of this region through the lens of the land and the economy – who has the land, when they have it, who is kicked out of the land, and who makes money from its resources. His approach is both local and global with consideration for how the earliest American settlers found a land that was not empty but very much inhabited.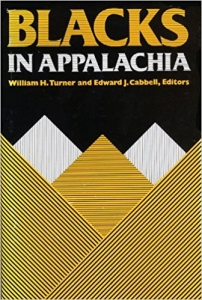 I'm still waiting on my copy through inter-library loan, but everything I've found that's written by Edward J. Cabbell is well worth the read. There is a perception that Appalachia is very white. That's not false, but it's also not true. This is the classic text, I'm hoping it leads me to more modern insights.
If you'd like to hear Cabbell you can hear him talk and sing here.
Another such text is Affrilachia: Poems by Frank X Walker.
There are also powerful testimonies found in fiction rooted in Appalachia:
Blackberries, Blackberries, by Crystal Wilkinson
Storming Heaven by Denise Giardina
The Stories of Breece D'J Pancake by Breece D'J Pancake
And for a great website with powerful stories: http://herappalachia.com/
Thanks for reading this month-  I hope that you will ask your questions as well as share your suggestions and observations in the comments!
---

Anna Pinckney Straight is the pastor of the Old Stone Presbyterian Church in Lewisburg, West Virginia. She moved to Lewisburg with her family in 2016 from Chapel Hill, North Carolina. Her first call, back in the 1990s, was to the Community Presbyterian Church in Arthurdale, West Virginia.
https://media.mywtenfold1.com/wp-content/uploads/sites/10/2018/06/29173514/featured-getting-wrong-appalachia.jpg
200
398
Linda Kurtz
/wp-content/uploads/sites/10/2016/01/NEXT-Logo-FINAL-Horizontal_lato-1030x229.png
Linda Kurtz
2018-06-27 07:20:24
2018-07-02 09:00:18
If You Want to Know More About Appalachia