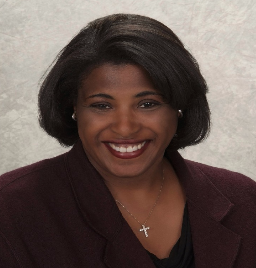 Each month, we post a series of blogs around a common topic. During June, Therese Taylor-Stinson is curating a month of blog posts exploring Contemplation and Social Justice, featuring posts by member os the Spiritual Directors of Color Network, Ltd. Join the conversation here, on Facebook, or Twitter!
By Cynthia Bailey Manns
Faith, Race, and Politics…. Each word alone can cause one to hesitate to enter into conversation with another. Yet, we are all accompanying each other on this journey we call life. How do we live "The Golden Rule" of treating others as we wish to be treated as we engage in sacred, non-polarizing conversations that must to be had to continue to evolve as a society?
About a month ago, I felt myself becoming discouraged with the continual negative, antagonistic discourse, from all sides, regarding these topics. I know my responses are viewed through the lenses of my life experiences and theology. I am an African American woman with a Caucasian great-great-great grandfather. I grew up in the 60's and 70's when societal change was creating excitement and fear simultaneously. Since my father was in the Army, I lived throughout the United States and Germany. I was frequently the only little black girl in my classes at school on the Army bases, yet, when I visited my grandparents in Alabama, things were quite different. We couldn't try on clothes at certain stores, couldn't eat in certain restaurants, had to drink from the "colored" water fountains and go up the back stairs of the movie theatre to sit in the balcony with the other "colored" people. Living in both realms of reality, segregation and integration, I knew discrimination was unjust because I had experienced freedom. Grounding my intense discontent with inequality was my unwavering knowing that God did not mean for some people to be treated so badly and others not.
Today we are still struggling with the intersection of these concepts–Faith, Race, and Politics. The U.S. continues to grow more ethnically, racially, and spiritually diverse. The Pew Research Center estimates that the Millennial Generation (18-33) is unattached to organized politics and religion, and is America's most racially diverse generation. In T.D. Jake's Huffington Post blog, he reminds us that, in the coming decade, one third of the 73 million people on the planet will identify as Christians, and due to this explosive growth occurring predominately in Africa and Europe, the next millennium Christian will be increasing non-white. By 2050, our racial categories will continue to dismantle as racial intermarriage increases, and by 2060, the changing face of America will be 43 percent white, 13 percent black, 31 percent Hispanic, 8 percent Asian, and 6 percent other. Finally, the Pew Research Center informs us that partisan animosity continues to increase with political parties viewing the others as a "threat to the nation's well-being."
So, how do we encourage dialogue and action around these topics? Might I suggest we begin with self? I recognize I need to be more contemplative about my response to the turbulent discourse. In her book Mysticism, Evelyn Underhill describes the work of contemplation as "the gradual development of an extraordinary faculty of concentration, a power of spiritual attention." How do I engage "spiritual attention" to ensure God is present in me in my words and actions with others? How do I engage "special attention" so I can encounter the Christ who is present in the other, in me, and all our surroundings?
Until Reluctant Companions—Part II, ponder these words….
"Everything we think, say, and do is prayer."  (Neale Donald Walsh)

"I think when push comes to shove people need to remember that, underneath all the pain, hurt, anger, pride, and lies, we are all the same. Human." (Aimee)

"I don't have to agree with you to like you or respect you." (Anthony Bourdain)
---
Cynthia Bailey Manns, M.A., currently serves as a spiritual director and educator. Her ministry also includes workshop and retreat facilitation. Cynthia is currently completing her Doctorate of Ministry in Spiritual Direction.
https://media.mywtenfold1.com/wp-content/uploads/sites/10/2015/05/29180006/Cynthia-Bailey-Manns.png
268
256
marrandamajor
/wp-content/uploads/sites/10/2016/01/NEXT-Logo-FINAL-Horizontal_lato-1030x229.png
marrandamajor
2015-06-05 09:00:26
2016-02-18 12:54:33
Reluctant Companions—Part I