by Rafael Vallejo, Ph.D.
We commit to welcome and protect refugees and immigrants.
– Part 3, Sarasota Statement 2017
This seven blog series will explore three questions: What lessons can World Christianity learn from refugees' resistance to border regimes? How might refugees be enacting the Mission of God while living in liminal spaces like camps, detention centers and border crossings? How might migrants and refugees be shaping religion and the next christianities in post-secular societies? 
There is a backstory to this blog. In early March 2020, as a result of heightened tension in Idlib  on the Syrian-Turkish border where 34 Turkish soldiers were reportedly killed in an air strike, Turkey opened its  borders to refugees making their way to Europe through Greece and Bulgaria. I was in Istanbul at that time, researching Ibadi Islam while tracking this significant geopolitical development as it was happening.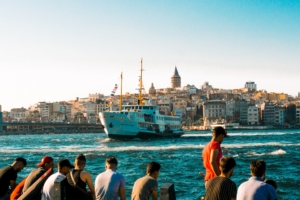 Within days after the announcement, it felt like 2015 all over again when a million refugees entered Europe through Lesbos and other Aegean islands. Turkey justified its action by saying that the EU had reneged on a 2016  deal, where in exchange for containing the flow of refugees and migrants to Europe, it would extend  6 billion euros in financial aid to Turkey. EU nations in turn accused Turkey of using refugees as leverage to extract more funding from the EU.
At about this time, the pandemic started to spread calling for the cancellation of flights and lockdowns in certain cities and countries. Plans changed very quickly and the priority of the moment was finding the first flight home from Turkey to Toronto. Finally,  KLM-Air France flew us to Paris and from there to Toronto. That was March 20, 2020. On March 21, Turkey suspended all flights to 46 countries including Canada! 
It used to be that "refugee" simply referred to people who left their country to seek refuge or protection elsewhere. Some historians suggest that the word "refugee" was originally applied to French Huguenots, members of the Protestant Reformed Church  who fled  to England in 1685 to escape persecution from Catholics after the revocation of the Edict of Nantes. In the history of the Church, there are other refugees with similar narratives: e.g. Nestorians, Puritans, Lutherans, Mennonites.  
The history of the Christian movement from its earliest beginnings until now is full of stories of refugees. We read of churches providing safe houses for slaves from the American South through the Underground Railroad in the mid 1800's. The Protestant Pastor, Andre Trocme and his wife Magda in a little known French community of Le Chambon-sur-Lignon who offered sanctuary and shelter to over 3,000 Jews during World War II. In the United States, there were "Cities of Refuge" providing sanctuary for refugees escaping violent conflicts in Central America in the 1980's. 
Today the word "refugee" has a deeper nuance, associated with legal status and migration regimes of nation-states, with millions of people living in encampments, detention centers, and internally displaced peoples in their home countries (e.g. the Rohingyas of Burma/Myanmar). 
Global inequality, national borders and international conventions by and large create today's refugees. Hannah Arendt in "We Refugees" published in January 1943 speaks to the experience of refugees and stateless persons in Europe during  the Second World War. In her work on The Origins of Totalitarianism she describes the experience of refugees as "homelessness on an unprecedented scale, rootlessness to an unprecedented depth" (Arendt, 1973)
Seeking refuge or asylum is a basic human right guaranteed by International Law, the Universal Declaration of Human Rights (1948) and the UN Refugee Convention (1951). There is a growing consensus that the definition of refugee in these documents no longer reflects the realities of contemporary forced migration and displacement. Refugees are not just people who face persecution, but also victims of armed conflict, climate change, economic necessity and unjust border regimes. 
Nation-states today have an arsenal of strategies and tactics to deny entry to refugees. Surveillance technologies allow them to prevent refugees from reaching their borders. In May 2009, Somali and Eritrean nationals from Libya were intercepted and prevented by Italian authorities to reach Italy. They were then turned back to Tripoli. Pushing back refugees has become a feature of many EU external borders located on major migration routes (Amnesty International, 2015, para. 16)
As of April 2020,  when this blog was written, Syrians, Iranians, Iraqis, Ethiopians, Eritreans, and Algerians continued to move towards Turkey's borders with Europe.  Greece had suspended new asylum applications for a month as a deterrent even as the  UNHCR argued  that  Greece had no legal basis for doing so. Meanwhile health experts warned  that as the pandemic spreads, refugees are particularly vulnerable. The words of Chilean poet Pablo Neruda speaks to the situation of refugees: Podrán cortar todas las flores, pero no podrá detener la primavera. They can cut all the flowers, but they cannot stop Spring.
---
Postscript: The Keough School of Global Affairs at the University of Notre Dame and the Berkley Center for Religion, Peace and World Affairs, Georgetown University invite everyone to an online conversation on Ethics, Religion and Refugees on May 19, 2020 from 12:00-1:30 pm and book launch of Humanity in Crisis: Ethical and Religious Response to Refugees by Rev. David Hollenbach S.J.
https://keough.nd.edu/event/humanity-in crisis/?utm_source=newsletter&utm_medium=email&utm_content=Keough%20School%20of%20Global%20Affairs%2C%20Washington%20Office&utm_campaign=Washington
---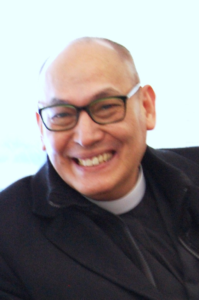 Rafael Vallejo started his theological career at the Graduate Theological Union in Berkeley and San Francisco Theological Seminary and from there continued on with a Master in Theological Studies from the University of Waterloo and a Master of Divinity at the University of Toronto. From 2011-2016, he travelled extensively and studied with indigenous communities in Peru, Brazil, Mexico and Argentina as part of his PhD dissertation (2018) on "Faith Perspectives of Mexican Migrant Farm Workers in Canada". He serves as affiliate faculty at the Ansari Institute for Global Engagement with Religion at the University of Notre Dame.
Rafael is also part of the NEXT Church blogging cohort and his pieces focus on the experience of refugees and mission. 
https://media.mywtenfold1.com/wp-content/uploads/sites/10/2020/05/11081745/meric-dagli-BqFmufN6xIs-unsplash-scaled-e1608492615199.jpg
533
799
Layton Williams
/wp-content/uploads/sites/10/2016/01/NEXT-Logo-FINAL-Horizontal_lato-1030x229.png
Layton Williams
2020-05-11 08:23:51
2020-11-28 20:01:49
Refugees and Resistance: Enacting God's Mission in Liminal Spaces