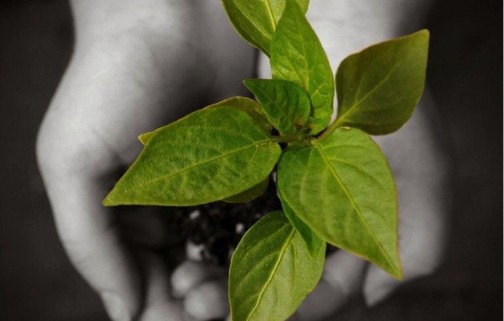 Editor's Note: Earlier this week, Carol McDonald gave background that explains the thought behind the 90 minutes spent at General Assembly in a period of listening, conversation, and discernment.
By Nicole Partin Abdnour
Commissioners of the 221st General Assembly were invited this morning to try a new thing as a part of our deliberative process. The Rev. Dr. Susan Andrews (Moderator of the 215th General Assembly) introduced a period of listening and discernment over two of the most controversial items before this body: the definition of marriage and the question of divestment. In her introductory remarks she invited us to take this opportunity to, "pause instead of rush, feel instead of think, and listen instead of talk" in order that "ideological enemies may become spiritual friends."
As we were invited into this time of "listening with hearts and not just our ears" we were provided the following outline for our process which we'd follow for each topic: a 5 minute presentation by the committee moderator, 10 minutes for clarifying questions from the body, 25 minutes for small group conversation, and then 5 minutes for prayer. Our small group conversations were guided by two questions:
What did you hear that might lead someone to support the committee's recommendation(s)?
What did you hear that might keep someone from supporting the committee's recommendation?
My overall impression and personal experience of this time is that it was important work. Commissioners honored the time. The questions asked were clarifying and did not lean towards debate. The conversation, at least in my small group, was respectful and sincere. In having this time as a part of the docket we were living out what we say we value: a variety of voices all seeking to be faithful witnesses. While I didn't necessarily learn anything new during this time, it is no small moment when friends and strangers alike are willing to open up and share with one another their convictions and their questions. To set aside debate and open up space for testimony allowed for people to see and hear others in a new way.
The time for clarifying questions while appreciated at the outset proved to be difficult as the moderators of the committees weren't equipped to answer most of the questions asked and they were the ones available as a part of this process. Most questions needed to be answered by the resource staff persons who were present with the committees in their work. Thankfully those people will be present when the committees each present their work for action.
The benefit of this time is not yet fully realized, but I believe that having the opportunity this morning to participate in thoughtful and intentional dialogue will shape the debate that is to come. It was worthy of the assembly's time and I believe it modeled a helpful process for us all to take back to our congregations as we seek to help them engage in difficult conversations. May we continue to honor one another and God in our conversations and debate.

Nicole Partin Abdnour is associate pastor at Palma Ceia Presbyterian Church in Tampa, FL. She is a commissioner to the 221st General Assembly.
https://media.mywtenfold1.com/wp-content/uploads/sites/10/2014/06/29180335/plant-hands.jpg
504
504
Jessica Tate
/wp-content/uploads/sites/10/2016/01/NEXT-Logo-FINAL-Horizontal_lato-1030x229.png
Jessica Tate
2014-06-19 15:17:57
2016-02-19 14:07:08
Reflections on Being More than a Deliberative Body