By Jessica Tate
The 2015 NEXT Church National Gathering was again a place of joy, connection, and hope for leaders in the church. Gathering participants said:
Worship was astonishing and inspiring.

I learned to trust God again.

This was an excellent and holy experience for me.

I came to be with those who are imagining and working toward the future of the church with hope and not fear.

NEXT is always about pushing forward and building up…. It is extraordinarily refreshing.
We are grateful that the Spirit continues to use NEXT to create spaces and build relationships that will help us collectively cross the bridge into the new awakening Diana Butler Bass framed for us.
Thematically, the 2015 NEXT Church National Gathering reminded us of the call to be witnesses to God's transforming grace in the world and challenged us to go beyond the walls and fears that often hold us back from that witness.
This is a call that NEXT Church leaders take seriously for ourselves. We are a learning community — one rooted in relationships of trust and forgiveness. Together, we are seeking the ways in which we can be God's faithful church in the 21st century. As NEXT Co-Chair Andrew Foster Connors said at the outset of the gathering,
We have made mistakes and will continue to make them. We think the next Church isn't going to be the church that is magically free of racial prejudice and exclusion, but rather the Church that develops the ability to engage these deeply rooted issues together in the context of God's community that always moves forward — not through perfection — but through forgiveness; forgiveness that is rooted in real relationships of trust and love.

Our continual question to leaders in the church is that, given our critiques of the church as we find it – critiques about the church's failing record on racial and ethnic diversity, or critiques about the heavy bureaucracy that we find, or critiques about tall steeples vs. low steeples, whatever critiques you may add to the mix – our question is, what is God calling us to do about it together?
Ultimately, Andrew said, there is an invitation to every person who attends a NEXT Church gathering or reads our blog, and it is this:
How are you called to help midwife the church that is becoming? We believe we are called into a Church to wrestle with these questions together, confident that God is always doing a new thing.
Over the coming weeks, the NEXT Church blog will periodically share reflections from the 2015 National Gathering. In particular, we will highlight places where we experienced tension in those two and a half days because we believe that transparently and honestly wrestling with the hard questions before us is where we are most likely to find the ways in which the Spirit is leading us forward.
Here is some context for the gathering as a whole:
This was the largest NEXT Church gathering to date. With 669 (final count!) people in attendance!
There were at least forty-five students in attendance — the vast majority of those were seminarians, but college students were present, too.
Approximately 10% of the gathering attendees were church members and ruling elders (ie, not pastors).
We don't have hard data on this, but it seemed to the NEXT leadership team that the average age of attendees was younger than it has been in years past.
As participation grows in what NEXT Church is doing, we are experiencing the fervor and passion of a movement (that inspires and renews hope) and need the discipline of an organization (so that we can make the change we crave in our congregations and denomination).  NEXT leaders are trying to hold these two modes together in the space of a conference — and it is not always easily done.
As we try to hold both the passion and discipline together, here are some of the places NEXT leaders are reflecting:
We celebrate that NEXT participants feel increasingly empowered to speak and voice their concerns. How do we continue to ensure space is made for all voices and not just majority opinion?
We are committed to increased awareness about diversity and intend to reflect that in conference leadership as well as NEXT's organizational leadership. As Tiffany and Matthew reminded us, there are many, many kinds of diversity.
How is it that we establish an "issue etiquette" at NEXT since we are not willing to be an issue-based organization? How is that shared with speakers and participants?
Further on the subject of etiquette, how is it that we use Twitter and Facebook well? How can we use social media to build up the body and speak truth in love?
We celebrate that NEXT participants are attempting to articulate a mature voice regarding mission and diversity. Intentional theological work in this area will help us.
We want NEXT to shape a culture of connection within the church. How, then, do we encourage a culture of curiosity and graciousness? A space where people are allowed to try something and get it wrong?
Equally important to us in continuing to create NEXT Church is the call to point beyond ourselves to Jesus Christ with our words and our actions. In a period of church life in which our numbers are declining and the North American culture is eroding the privileged position to which mainline denominations as a whole have grown accustomed, it is all too easy to turn insular, become isolated, and self-protective. All of our gatherings — and the work of NEXT Church more broadly — seeks to remind us (and challenge us) that we are not alone and we need not be afraid. As we journey through this Holy Week, we seek most of all to follow that One in whom we find hope, forgiveness, reconciliation, and abundant life.
---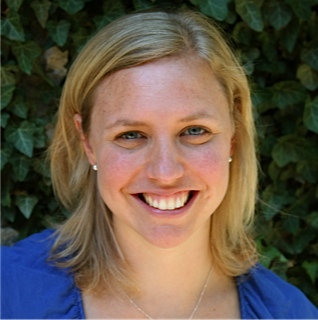 Jessica Tate is the Director of NEXT Church.
https://media.myworshiptimes31.com/wp-content/uploads/sites/55/2014/12/29180205/who_is_next-1.png
637
1500
Jessica Tate
/wp-content/uploads/sites/55/2016/01/NEXT-Logo-FINAL-Horizontal_lato-1030x229.png
Jessica Tate
2015-04-01 10:28:05
2016-02-18 18:36:01
Reflections on the 2015 National Gathering