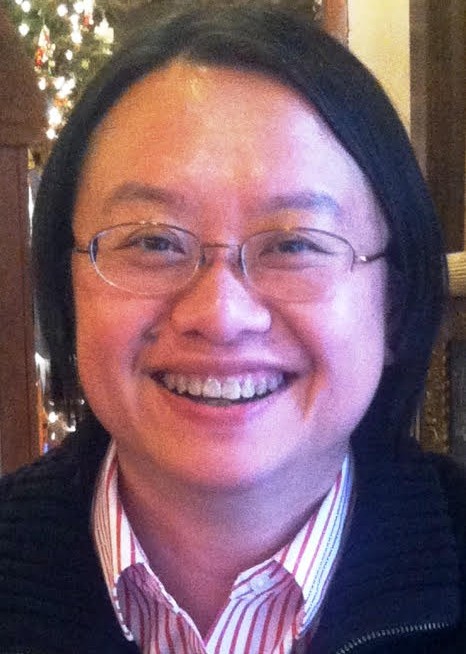 Each month, we post a series of blogs around a common topic. During June, Therese Taylor-Stinson is curating a month of blog posts exploring Contemplation and Social Justice, featuring posts by member os the Spiritual Directors of Color Network, Ltd. Join the conversation here, on Facebook, or Twitter!
By Elizabeth Leung
When I think of contemplation, the name of Thomas Merton, Trappist monk and social critic, came to mind. I read "No Man is an Island" and "Seeds of Contemplation" decades ago, and what he said about the illusion of the false self, in contrast to the true self in God, inspired me to think of the spiritual life in a deeper way. However, it would be years later, when my eyes were opened to the false self as a colonized subject growing up in British Hong Kong, while coming into racial consciousness living as a non-white immigrant and learning of Asian American history in the United States.
A few weeks ago, I heard a plenary address "Engaging Racism: Merton and the Unfinished Quest for Social Justice" given by Bryan N. Massingale at the International Thomas Merton Society meeting. Massingale has focused on racism as culture—"a way of interpreting human color differences that pervade the collective convictions, conventions, and practices of American life … functions as an ethos, as the animating spirit of U.S. society, which lives on despite observable changes and assumes various incarnations in different historical circumstances." (Bryan N. Massingale, Racial Justice and the Catholic Church, p. 15.)
Quoting Merton who wrote in the mid-1960s about U.S. racism as a white[ness] problem and a spiritual crises, and African American agency as white kairos, Massingale explained racism as a cultural ethos of malformation of self and conformation to a social order that adopts a racial superiority. In terms of Merton's understanding of the true self in God, the contemplative is one who is uneasy with the social order and its mechanisms that keep us in a false self. For in the adoption of racial superiority, the inmost being, whose destiny is in God as the true self, becomes a specter.
Racism as a culture of malformation echoes with my reflection on racism as disfiguration of the image of God and the creation of the beloved community as the transfiguration of the body of Christ. Similar to Massingale, I consider racism a culture in which we are already immersed. We cannot ignore the lasting impacts of the historical realities of racism on the establishment of social structures and on present attitudes and behaviors regarding race. In other words, when we say that racism is a sin, it cannot be simply about what one person does to another. Racism is a malformation that afflicts all and a disfiguration that violates all.
If racism affects the destiny of our true self in God and the creation of the Body of Christ, I wonder why social justice regarding race is often treated as an application of theology. For me, the vision of John of Patmos in Revelation 7:9 indicates that in heaven, at the end of times, God is not "colorblind." Perhaps it is time to face the malformation in our current church culture and to seek reformation for the next—one in which racial justice is integral in our theological discourse, foundational in our seminary curriculum, and central in our Christian faith formation.
---
The Rev. Elizabeth Leung is the Minister for Racial Justice with the national setting of the United Church of Christ in Cleveland, Ohio. She was trained in spiritual direction at Mercy Center, Burlingame, CA. Her PhD in Christian Spirituality was from the Graduate Theological Union, Berkeley, CA.
https://media.mywtenfold1.com/wp-content/uploads/sites/10/2015/06/29175955/Elizabeth-Leung-e1433943054658.jpg
654
466
marrandamajor
/wp-content/uploads/sites/10/2016/01/NEXT-Logo-FINAL-Horizontal_lato-1030x229.png
marrandamajor
2015-06-19 09:00:29
2016-02-18 12:53:43
Racism: A Culture of Malformation