Each month, we post a series of blogs around a common topic. This month, Jessica Tate is curating a series written by participants in the second Community Organizing and Congregational Leadership cohort offered by NEXT Church, Johnson C. Smith Theological Seminary, and Metro Industrial Areas Foundation. You'll hear from various church and community leaders as they explore the key organizing concept of power. How can these reflections on power shape your own work and ministry? What is your reaction to their reflections? We invite you to join the conversation on Facebook and Twitter!
by Melva Lowry
To write about power in light of the recent passing of Rev. Robina Winbush sparked me to think about the ways she and the late Rev. Dr. Katie Cannon stood in the fullness of their power, while serving in predominately white spaces. In Dr. Cannon's 1988 womanist ethics dissertation that she presented to a mostly white and male audience at the American Academy of Religion, she posed two questions that have yet to be answered by the Church, specifically the white Christian church. Dr. Cannon asks: "How long would the white church continue to be the ominous symbol of white dominance—sanctioning and assimilating the propagation of racism in the mundane interests of the ruling group?" Dr. Cannon also presented this question: "How could Christians who were white, flatly and openly, refuse to treat as fellow human beings Christians who had African ancestry?" 1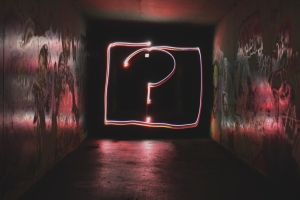 These two questions presented in a time where Black women and men were still becoming the first to breakthrough barriers of a systemic past seems understandable. Being given the stage to ask colleagues why the world was the way it was is, shows the deep gravity of the work Dr. Cannon and other womanist scholars were introducing. The power of these questions to still hold relevance 31 years later is why the white Church must give a response. The fact that I was about 8 years old when these questions were presented and the fact that as I enter ministry now can see these questions have yet to be answered is troubling but gives me an understanding into the power of the white Church to ignore the probing questions that could bring about the reconciliation they preach and pray for.
I have worked with and known Dr. Cannon and Rev. Winbush, who worked in ecumenical ministry after beginning ministry by serving the local church in New York; these two African-American women stood and worked in spaces where their power was held to the standards of white Christians who whether they saw them as fellow human beings and valuable to the work and ministry of the church toiled with grace and persistence. I just recently reconnected with Rev. Winbush at the 223rd General Assembly in St. Louis. I was leaving the main plenary after a riveting back and forth on the floor about the financial implications of making information available to those who do not speak English as their first language. In quiet black woman understanding we communicated the power being displayed to slow down the forward movement of the denomination because it was not financially in the interest of the dominant majority. "How could Christians who were white, flatly and openly, refuse to treat as fellow human beings Christians who had African ancestry?"
At this point in time we know that the ancestry extends beyond the African diaspora and includes anything non-European. Rev. Winbush, whose work has taken her beyond the limits of Christian engagement to the table with Muslims, Hindus, Buddhist and Jews to name a few, understood that it is in our best interests as Presbyterians (USA) to work as if we are answering the question Dr. Cannon posed and not appear to want absolute power and dominance unto ourselves.
What is power? Who has and who gives power? A seasoned saint would answer, "God! Of course," but the reality of power for Christians rests in the ways we have existed and used our understanding of God's power over the centuries. I participated in NEXT Church's community organizing training this past October and I remember many of my white colleagues expressing their trouble with claiming the power the systems of this world have given to them. I wondered, is it power they have trouble with or is it the fear of acknowledging that they have even tried to take God's power away by denying others to flourish? Recently, I have begun to hang on to the verse of scripture in Luke 12:48, that "[to] whom much is given, that much more [shall] be required" as a reminder that every time I am able to flourish, I have a responsibility to create an environment for others to flourish as well. This does not seem to be the case for some of my fellow white colleagues of faith. If God has granted us the ability to become, to flourish, and to withstand the daily moral trials of life, then who are we to dictate another person's value and access to the power of this land? When will the White church answer Dr. Katie Geneva Cannon's questions?
1 Cannon, Katie G. Black Womanist Ethics. Susan Thistlewaite ed. "American Academy of Religion Academy Series" No. 60 p.1, Atlanta, GA: Scholars Press. 1988.
---

Melva Lowry (Mel) is a ruling elder in the Greater Atlanta Presbytery and is currently serving as a Hands and Feet Fellow through The Center, a mission-oriented arm of the Presbytery of Baltimore. The Hands and Feet Initiative started by Rev. Dr. J. Herbert Nelson, Stated Clerk for the Presbyterian Church (USA) seeks to get local Presbyterian churches engaged in their own community's grass-roots movement and be the hands at feet that God has called us to be in the world. As a Fellow, Mel helps The Center provide hands on mission experiences throughout the Presbytery of Baltimore so individuals and groups can see the different and creative ways God is working in communities similar to their own.
https://media.mywtenfold1.com/wp-content/uploads/sites/10/2019/03/29172934/featured-question-mark.jpg
200
398
Linda Kurtz
/wp-content/uploads/sites/10/2016/01/NEXT-Logo-FINAL-Horizontal_lato-1030x229.png
Linda Kurtz
2019-03-18 12:25:37
2019-03-18 12:25:37
Questions Unanswered