by Rob Hammock
At a time of Pentecost when we welcome the coming of the Holy Spirit as a flame, I am drawn back to an early life lesson that sparked me growing up on the south side of Chicago.
Like a large number of my fellow south-siders, I loved the game of basketball. This was the early 1980s in the pre-Michael Jordan era. We loved the game and played it before half of the city jumped on the Air Jordan bandwagon. My basketball temple was the Hyde Park Neighborhood Club.
"The Club" is where I first learned the game. Our coaches were two adult African American brothers, and they faithfully taught me how to dribble, shoot, rebound, and play defense. My love of the game was nurtured on that concrete gym floor with the all-wooden backboards. However, the greater education that began during my time at "The Club" was to begin to understand my privilege.
Hyde Park was one of the more diverse neighborhoods in the city. My elementary school was approximately 50% white and 50% black. However, in all of my years playing basketball with The Club, I never remember having more than 2 other white teammates. And for a number of years, I was the only one. But not only would I be the only white boy on the team, I would be the only white boy in our entire league! Being this oddity would result in chants from opposing teams of: "Larry Bird! Larry Bird is in the house!"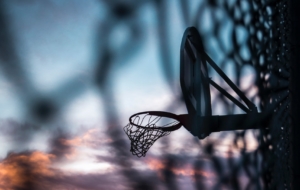 Most of our games in our league were played at The Club, our home court, regardless of which teams were playing. However, we would make the occasional road trip. And this time, when I was 14 years old, we were headed to ALC – the Abraham Lincoln Center.
ALC was less than 2 miles north of "The Club". The neighborhood was vastly different. Not only was I likely to be the only white kid in the gym that day, I was quite likely the only white kid within a mile of it. There were times when playing at our regular venue that I felt a bit like a fish out of water, but that was at least our home court. On this day I was in a whole different ocean.
ALC was across the street from the El Rukn "Mosque". This building would not be confused with any typical house of worship. This was the headquarters of one of the most notorious street gangs in the city. Along with the Disciples, Vice Lords, and Latin Kings, the El Rukns were to be feared. Walking around the streets on the south side, part of everyday life was to learn when to recognize different gangs and know which colors or hats you could or couldn't wear, and where you could or couldn't walk. It was anxiety-producing to try and keep straight where you could and couldn't go in your own neighborhood, but that anxiety ratcheted up when you were outside of your normal territory. I was nervous to play at ALC. But it wasn't just me. Our entire team was nervous and scared.
We piled in the van together and left "The Club" to make the rather short drive. We were joking about the game and where we were headed. Nervous laughter emanated from Jerry, Pierre, and "Speedy". We passed the El Rukn Mosque, eyes wide open from all of us, and our van pulled into park.
I had been at the back of the van, but everyone was now pushing me out the door to be the first person off. Now, I'm thinking, I'm the only white kid anywhere near here, and I'm way out of my element. I'm scared, and I don't want to be the first kid off of the van. I stop at the entrance of the side double-doors and look back and ask, "Why do I have to be the first one off?"
Speedy pipes up, "Man, if anything happens to you, at least the cops will show up!"
A bit stunned by the bluntness, I took a deep breath, looked at my teammates on the van, turned around, and stepped off the van to head into the gym.
I knew Speedy's comment was not some throw away joke of a fellow teenager but street-hardened wisdom. I began understanding what white supremacy meant. It meant living with the knowledge that the lives of a dozen black boys weren't worth as much as that of one white kid.
To my white siblings, as we once again have the unfortunate opportunity to reflect on the pernicious power of white supremacy in the United States, as we reflect on the specific injustices done to Ahmaud Arbery and George Floyd, what are we willing to do to learn about the historic systems preceding their deaths? Make no mistake, these are but symptomatic events. Protesting their deaths is worthwhile, but what is the long slow work of truly good news that we are willing to undertake so that we can understand and empathize as best as possible? And then, equipped with that knowledge and empathy, how will we act? Micah 6:8 asks us "to do justice", not just occasionally talk about it so we can feel good until the discomfort goes away. In the words of Bryan Stevenson, author of Just Mercy and founder of the Equal Justice Initiative, what are we willing to do to get proximate?
For my own journey, my proximity began with teammates that allowed me to build relationships. So, when I later ventured forth on a career path to help enable community development and affordable housing, it wasn't just an exercise of doing mission and justice work for others. I carried along their faces to live into a vision of solidarity and love with my friends. I need this proximity to ground me and keep me humble. We need to each find our places of proximity so we can be willing to humbly learn and serve.
---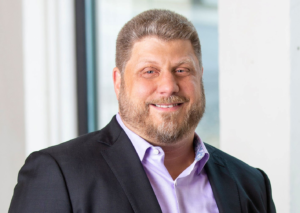 Robert Hammock recently rolled off of the Session after a 3-year term at Caldwell Presbyterian Church in Charlotte, NC. Although trained at Princeton Theological Seminary (MDIV), the last 20 years of his career have been focused on affordable housing and community development efforts, primarily in urban contexts. He remains active in a leadership role through his church's development of affordable housing through the re-purposing of part of its campus.
Rob is also a part of the NEXT Church blogging cohort, and his writing focuses on faith, ministry, and community development.
https://media.myworshiptimes31.com/wp-content/uploads/sites/55/2020/06/01102610/steve-halama-ad7IRaPmiQY-unsplash-scaled-e1591021680559.jpg
1081
1707
Layton Williams
/wp-content/uploads/sites/55/2016/01/NEXT-Logo-FINAL-Horizontal_lato-1030x229.png
Layton Williams
2020-06-01 13:05:05
2020-06-01 13:05:05
Proximity is Key