THE CHALLENGE OF ANTIRACISM: Are We Willing To Stand Where God Stands?
This 4-week webinar series seeks to offer participants language and frameworks they can use to talk about systemic racism and white supremacy in effective and nuanced ways. Participants will be engaged in an exploration of what antiracism is and how it will challenge the church to reckon with her historical and current investment in the ideology of white supremacy and systemic racism.
Each 90-minute webinar will consist of 60 minutes of presentation and teaching followed by 30 minutes of Q&A.
The webinar is currently full. Thank you for your interest! Stay tuned for other great opportunities from NEXT Church.
As Christian communities in the USA, particularly white ones, grapple with the ways God's creation groans from the impact of White Supremacy and systemic racism, the words of the Belhar Confession demand our consideration, "the church must therefore stand by people in any form of suffering and need, which implies, among other things, that the church must witness against and strive against any form of injustice, so that justice may roll down like waters, and righteousness like an ever-flowing stream; that the church as the possession of God must stand where the Lord stands, namely against injustice and with the wronged; that in following Christ the church must witness against all the powerful and privileged who selfishly seek their own interests and thus control and harm others."
Facilitators
:
Jessica Vazquez Torres and Shawna Bowman
Moderator and Host: Laura M. Cheifetz
Date: Sundays, October 4, 11, 18, 25
Time: 4:00-5:30pm EDT (1:00-2:30pm PDT)
Method: All webinars will be hosted on Zoom
Cost: $89 per person
Session 1
Session 1: October 4 
What is systemic racism and how is it connected to the ideology of white supremacy?
The opening session of this webinar series will introduce frameworks to talk effectively about systemic racism and white supremacy and clarify how they relate to each other in the context of the United States.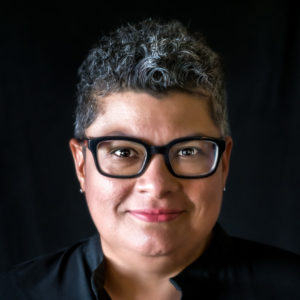 Jessica Vazquez Torres
Facilitator
NEXT Church
Jessica Vazquez Torres is a proven leader with 20 years-experience in antiracism, anti-oppression, and cultural competency workshop development and facilitation. She is deeply committed to dismantling the socially constituted structures and cultural dynamics that marginalize and minoritize People of Color, Queer, and immigrant communities and limit their access to the resources they need to thrive. Jessica, a 1.5-Generation ESL Queer Latina of Puerto Rican descent, holds a Bachelor of Arts in Criminal Justice from the University of Central Florida, a Master of Divinity from Christian Theological Seminary, and a Master of Theological Studies from the Candler School of Theology at Emory University. She has co-authored a four-session adult study on the history of racism in the United States. Jessica has presented at the American Academy of Religion and the Society of Biblical Studies annual meeting as well as during the gathering of the Society for Christian Ethics. Her papers were titled: "The Suffering that Pulls Us Together & Pulls Us Apart: Moral Injury, Race, and the Challenge of Solidarity in Social Justice Work" (2019), "Does Moral Injury Have a Color? On Moral Injury and Race in the United States" (2014), "Race and Virtue: The Practice and Ethics of Race Based Caucusing" (2012). When not on a plane, Jessica attempts to become a bread baker, cultivates community with her spouse Laura, walks (sometimes for exercise), and sings songs badly with full abandon.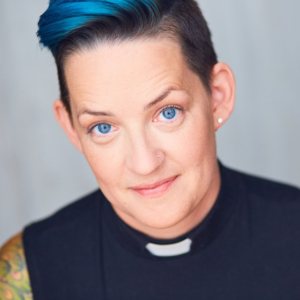 Shawna Bowman
Facilitator
NEXT Church
Rev. Shawna Bowman is an artist and pastor doing ministry with the creative and justice-seeking folks at Friendship Presbyterian Church in Chicago. Shawna is Co-founder of Creation Lab, an Arts Incubator and Co-op Studio at the intersection of creativity, spirituality and prophetic imagination in Edgewater. Shawna is also Affiliate Faculty and Associate Director of Field Ed & Experiential Education at McCormick Theological Seminary and serves on the Board of Directors at The Night Ministry. She is an organizer and facilitator with Crossroads, also providing support to Chicago Regional Organizing for Antiracism (Chicago ROAR).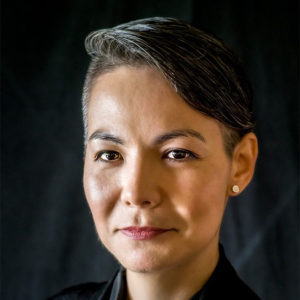 Laura M. Cheifetz
Moderator and Host
NEXT Church
Rev. Laura M. Cheifetz began serving as the Assistant Dean of Admissions, Vocation, and Stewardship in August 2019. She is an ordained minister in the Presbyterian Church (U.S.A.), a graduate of North Park University (MBA, '11), McCormick Theological Seminary (M.Div. '05), and Western Washington University (BA in Sociology, 2000). She is a contributing editor to Inheritance, a magazine amplifying the stories of Asian American and Pacific Islander Christian faith. She is the co-author and editor of "Church on Purpose: Reinventing Discipleship, Community, & Justice" (Judson Press) and contributor to "Race in a Post Obama America: The Church Responds" (Westminster John Knox Press), "Leading Wisdom: Asian and Asian North American Women Leaders" (WJK), "Here I Am: Faith Stories of Korean American Clergywomen" (Judson), and "Streams Run Uphill: Conversations with Young Clergywomen of Color" (Judson). She is co-author of the "Forming Asian Leaders for North American Churches" entry in the "Religious Leadership" reference handbook (SAGE Publishing). An occasional contributor to various blogs, her piece "Race Gives Me Poetry" for "Unbound: An Interactive Journal of Christian Social Justice" won the Associated Church Press 2016 Award of Excellence – Reporting and Writing: Personal Experience/1st Person Account (long format).
NEXT Church is committed to making resources accessible to everyone, regardless of church or personal budgets.
To inquire about scholarships or for other webinar questions, contact Jen James.