The Enneagram of Personality is a system that describes nine ways of seeing the world, ourselves, and others. Each of the nine types makes a move in times of stress, motivated by our instincts for self-preservation. Each of the nine types makes a different move in times we feel secure, pointing toward qualities we want to develop. In this season of spiritual strain, as we work to dismantle systemic racism and navigate reopening churches in a pandemic, pastors can use knowledge of the Enneagram to care for themselves and to elevate their leadership through conscious awareness of their motivations and tendencies. 
We metabolize Enneagram knowledge best in community with others. Sessions will include discussion of ministry situations brought by participants, group reflection, and design of actions and practices intended to deepen self-awareness. 
This cohort is intended for clergy who have a basic understanding of the Enneagram and know their number.
Sales have ended for this cohort.
Coach: Martha Spong
Dates: 3rd Thursday of the month, beginning on September 17
Time: 1:00-2:30 pm Eastern
*Each cohort will include six group sessions (90 minutes) and five individual coaching sessions (50 minutes).
Cost: $550 per person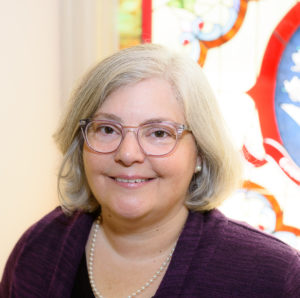 Rev. Martha Spong
The Rev. Martha Spong is an author and an Associate Certified Coach (ICF) with a practice focused on clergy. A student of the Enneagram since 2014, she is currently working toward Integrative Enneagram Solution's iEQ9 coaching accreditation.
NEXT Church