ABOUT THE COACHING COHORT
The Enneagram of Personality is a system that describes nine ways of seeing the world. Each personality type has particular strengths that can be employed for effective leadership. By going deeper with the Enneagram, we can identify how we respond to being stretched and where we find release, become conscious of blind spots and triggers, and reflect on how we interact with the people we lead. The aim of both the cohort and individual coaching sessions will be to deepen essential strengths and develop new capabilities for effective leadership.
Participants will learn alongside a cohort of peers, receive both group and individual coaching from a trained coach.
Each session will include 90 minutes of small group coaching. Additionally, every participant will receive 5 individual coaching sessions in between sessions to further deepen their work.
Spaces are limited to keep the cohort experience small.
The cohort will meet on Wednesdays from 2:00-3:30pm EST (11:00am-12:30pm PST) on October 6, October 27, November 17, December 8, January 5, and January 26.
Registration closes on October 1, or when the cohort fills. 
This cohort is no longer available for registration.
Session 1: Core type: leadership strengths and core motivations
Session 2: Lines of stretch and release
Session 3: Wings; problem-solving with wings and lines
Session 4: Blind spots and triggers
Session 5: Conflict styles
Session 6: Offering feedback
Session 1
Session 1: What is Antiracism?
Objective: Create a shared frame and shared language with the cohort as a way of building a foundation for conversation.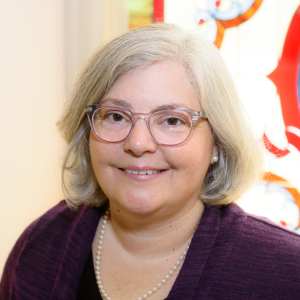 Martha Spong
Coach
NEXT Church
Martha Spong is a United Church of Christ pastor and an ICF Professional Certified Coach (PCC). In her coaching practice, she works with individual clients and small clergy groups. Martha has been a facilitator/coach for NEXT Church's Antiracism Practices, Leadership Development, and Enneagram and Leadership cohorts. An iEQ9 Integrative Enneagram Accredited Practitioner, she offers individual Enneagram coaching as well as trainings for church staffs and leaders. A writer of preaching supports, adult curriculum, and devotionals, Martha's books include "The Words of Her Mouth: Psalms for the Struggle" and "Denial is My Spiritual Practice." She co-founded RevGalBlogPals and was Executive Director from 2013-2020. Martha has served congregations of diverse size and situation, in Maine and Pennsylvania, as both a settled and intentional interim pastor. She lives in Mechanicsburg, PA, with her wife, Kathryn Johnston, a Presbyterian Church (USA) pastor.
pronouns: she/her
NEXT Church is committed to making resources accessible to everyone, regardless of church or personal budgets.
To inquire about scholarships or for other coaching cohort questions, contact Jen James.