Empowerment Principles for Clergywomen
This cohort is no longer available for purchase.
Empowerment Principles for Clergywomen Coaching Cohort
Topics will include:
Confidence in our Calling
Retooling and Reinvention
Identifying Microaggressions
Emotional, Mental, and Physical Healing and Wholeness
Relationships
Advocacy Networks
Coaches: Floretta Barbee-Watkins & Martha Spong
Date: 2nd  Wednesdays, beginning September 9th
Time: 1:00-2:30 pm Eastern
*Each cohort will include six group sessions (90 minutes) and five individual coaching sessions (50 minutes).
Cost: $550 per person
Dr. Flo Barbee-Watkins
Dr. Flo Barbee-Watkins is the Transitional General Presbyter for the Presbytery of Detroit. She is a certified Social and Emotional Intelligence coach as well as a Human Potential coach. She has an EdD in Organizational Leadership and her area of expertise is Women in Leadership.
NEXT Church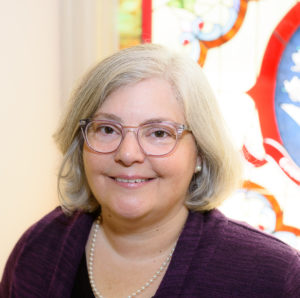 Rev. Martha Spong
Rev. Martha Spong is an Associate Certified Coach (ICF) with a practice focused on clergy. A co-founder and former executive director of RevGalBlogPals, she received a grant from the Louisville Institute for her Pastoral Study Project, Sustaining Clergywomen: the Role of Online Community in Alleviating Isolation.
NEXT Church