Design Thinking for Church Leaders
How does the church go beyond survival mode to a thriving posture as the pandemic continues? What are we learning now that we can take with us into a faithful and creative future? How can we avoid the pitfalls of going back to "normal"? And how will we do this work sustainably, exercising care and kindness toward ourselves and others? We will work with tools of adaptive leadership, design thinking, and improvisation. Participants will learn from one another, develop individual goals and plans, and support one another in a spirit of accountability. 
Sales have ended for this cohort.
Coaches
:
MaryAnn McKibben Dana & Ken Evers-Hood
Date: 2nd Wednesdays, beginning September 9th
Time: 1:00-2:30 pm Eastern
*Each cohort will include six group sessions (90 minutes) and five individual coaching sessions (50 minutes).
Cost: $550 per person
Rev. Ken Evers-Hood
Ken Evers-Hood has served Tualatin Presbyterian Church just outside of Portland, OR for the last sixteen years. Ken earned his M.Div from Princeton Theological Seminary and his D.Min in the augural (read: Guinea pig cohort) at Duke Divinity School in 2014. Ken has stayed connected with Duke serving as the spiritual mentor for three doctoral cohorts and precepting classes on Introduction to Leadership and Integration.
After Duke Ken studied design thinking at Stanford earning a certificate in Strategic Planning and Risk Analysis, and he spent a year learning Conversational Leadership with poet and philosopher David Whyte. Most recently Ken graduated from The Hudson Institute of Coaching in Santa Barbara, CA, earned his Associated Certified Coach credential through the International Coaching Federation and works with clients in disciplines as varied as medicine, law, as well as the church.
NEXT Church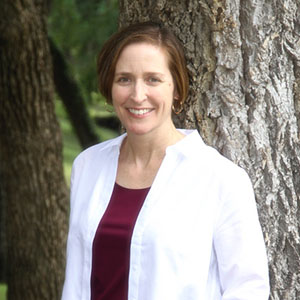 Rev. MaryAnn McKibben Dana
The Rev. MaryAnn McKibben Dana is a writer, free-range pastor, speaker, and Associate Certified Coach (International Coaching Federation) living in the Virginia suburbs of DC. As coach, she works with pastors and other church leaders to help turn intention into action. She is the author of 2018's God, Improv, and the Art of Living, and 2012's Sabbath in the Suburbs.
She is a sought-after speaker, preacher, conference leader and writer around issues of leadership, faith formation, and congregational transformation. She served as co-chair for two years of NEXT Church. She is parish associate at Trinity Presbyterian Church in Herndon, VA. MaryAnn is a graduate of Rice University in Houston, Texas and received her M.Div. from Columbia Theological Seminary in Decatur, Georgia. She is a mother of three, an imperfect knitter, and an occasional ultramarathoner.
NEXT Church