ANTIRACIST PRACTICES FOR FAITHFUL LEADERSHIP
ABOUT THE COACHING COHORT
Whether your leadership has been centered in racial justice for decades or you are yearning to take steps to embody antiracist values in your ministry, this coaching cohort will offer a space to learn, explore, and practice bringing racial justice to the core of your leadership. The goal of this cohort is to equip participants with an awareness of our own complicity with white supremacy, and expand our tools to embody antiracist leadership.
Participants will learn alongside a cohort of peers, receive both group and individual coaching from a multi-racial bench of trained coaches, and engage with a 6-session recorded series "Antiracist Practices for Faithful Leadership" produced by Crossroads Antiracism Organizing & Training exclusively for NEXT Church. The recorded series features Jessica Vazquez Torres and Shawna Bowman as teachers.
Each session will include 90 minutes of small group coaching. Additionally, every participant will receive 5 individual coaching sessions in between sessions to further deepen their antiracist leadership practices. Participants are expected to watch the recorded sessions (30 minutes each) ahead of each cohort meeting.
A teacher from Crossroads Antiracism Organizing & Training will be present for two cohort sessions to dig deeper around questions from the recordings and engage with participants face to face.
Spaces are limited to keep the cohort experience small.
There are two different date/time options for this cohort. Please see the options below and select which cohort date/time when registering.
$575.00
Monday Cohort
7:00 – 8:30pm EST
(4:00 – 5:30pm PST)
October 4
October 25
November 15
December 6
January 10
January 24
Wednesday Cohort
2:00 – 3:30pm EST
(11:00am – 12:30pm PST)
October 6
October 27
November 17
December 8
January 5
January 26
Session 1
Session 1: Where are we Standing? Assessing Our Institution's Currently Reality
Objective: The opening session will introduce cohort participants to the assessment tool that will guide the series exploration of the practices that undergird antiracist leadership.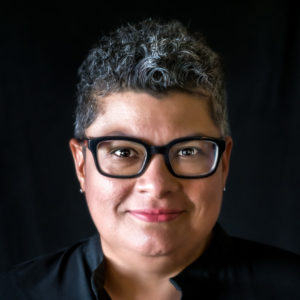 Jessica Vazquez Torres
Teacher
NEXT Church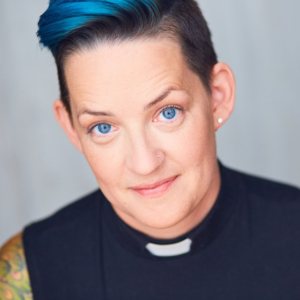 Shawna Bowman
Teacher
NEXT Church
Larissa Kwong Abazia
Coach
NEXT Church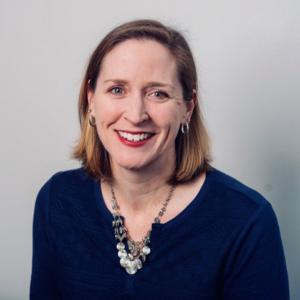 MaryAnn McKibben Dana
Coach
NEXT Church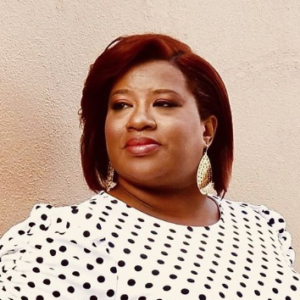 Shani McIlwain
Coach
NEXT Church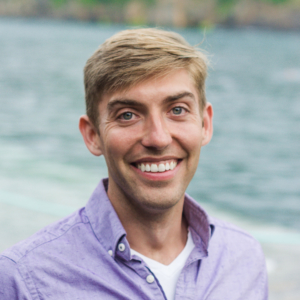 Brett Pinder
Coach
NEXT Church
Zeena Regis
Coach
NEXT Church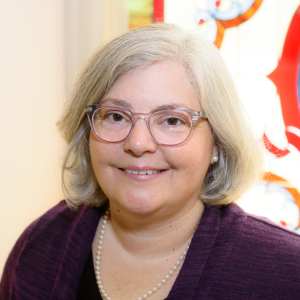 Martha Spong
Coach
NEXT Church
LEARN MORE ABOUT THE LEADERS
Jessica Vazquez Torres
Jessica Vazquez Torres is a proven leader with 20 years-experience in antiracism, anti-oppression, and cultural competency workshop development and facilitation. She is deeply committed to dismantling the socially constituted structures and cultural dynamics that marginalize and minoritize People of Color, Queer, and immigrant communities and limit their access to the resources they need to thrive. Jessica, a 1.5-Generation ESL Queer Latina of Puerto Rican descent, holds a Bachelor of Arts in Criminal Justice from the University of Central Florida, a Master of Divinity from Christian Theological Seminary, and a Master of Theological Studies from the Candler School of Theology at Emory University. She has co-authored a four-session adult study on the history of racism in the United States. Jessica has presented at the American Academy of Religion and the Society of Biblical Studies annual meeting as well as during the gathering of the Society for Christian Ethics. Her papers were titled: "The Suffering that Pulls Us Together & Pulls Us Apart: Moral Injury, Race, and the Challenge of Solidarity in Social Justice Work" (2019), "Does Moral Injury Have a Color? On Moral Injury and Race in the United States" (2014), "Race and Virtue: The Practice and Ethics of Race Based Caucusing" (2012). When not on a plane, Jessica attempts to become a bread baker, cultivates community with her spouse Laura, walks (sometimes for exercise), and sings songs badly with full abandon.
pronouns: she/her
Shani McIlwain
Shani McIlwain wants to live in a world free of intolerance, racism and hate. You will find her a multi-tasking type, working not only as a best-selling author, but also as a group facilitator and an executive coach that leads individuals and groups in faithful and transparent conversations of dismantling racism and white supremacy.
She is a Ruling Elder at Faith Presbyterian Church (Washington, DC), serving on CPM, Spiritual Formation, Co-Chair for the Young Adult Volunteer Board, Co-Moderator of Black Presbyterians United, and a NEXT Church strategy team member.
If you have not picked up one of Shani's books you can see her each and every Monday as she hosts The Sharing With Shani Show, highlighting ordinary people working for an extraordinary God, sharing love, light, and life. Shani greets her listeners with a lot of truth, a sprinkle of humor, but most important love.
pronouns: she/her
Zeena Regis
Zeena Regis has worked in hospice and palliative care as a chaplain and grief counselor since 2012. Her training includes a Bachelor of Arts Degree in Political Science from Agnes Scott College and a Master of Divinity from Columbia Theological Seminary, where she was honored with the HJ Riddle Memorial Award for excellence in pastoral care. She is the founder of the Threshold Planning Project and creator of the Breakthrough After Loss coaching program. Zeena is also a frequent contributor to Presbyterians Today. She lives in Decatur, Georgia with her spouse, teenager, and two spoiled pups
pronouns: she/her
NEXT Church is committed to making resources accessible to everyone, regardless of church or personal budgets.
To inquire about scholarships or for other coaching cohort questions, contact Jen James.