ANTIRACISM PRACTICES FOR FAITHFUL LEADERSHIP
ABOUT THE COACHING COHORT
Whether your leadership has been centered in racial justice for decades or you are yearning to take steps to embody antiracist values in your ministry, this coaching cohort will offer a space to learn, explore, and practice bringing racial justice to the core of your leadership.
The goal of this cohort is to equip participants with an awareness of our own complicity with white supremacy, and expand our tools to embody antiracist leadership.
Participants will learn alongside a cohort of peers, receive both group and individual coaching from  a multi-racial bench of trained coaches, and receive antiracist capacity building from Jessica Vazquez Torres, National Program Director at Crossroads Antiracism Organizing & Training.
Each monthly session will include a 30 minute didactic led by Jessica Vazquez Torres followed by 60 minutes in small groups facilitated by a coaching team. Additionally, every participant will receive 5 individual coaching sessions in between sessions to further deepen their antiracist leadership practices
Each participant will be in a cohort along with 8-12 others. Spaces are limited.
This cohort is no longer available for registration.
Session 1
Session 1: What is Antiracism?
Objective: Create a shared frame and shared language with the cohort as a way of building a foundation for conversation.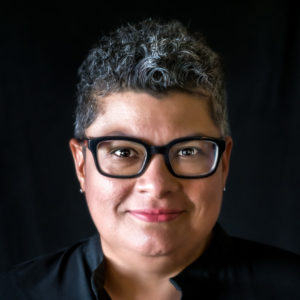 Jessica Vazquez Torres
Teacher
NEXT Church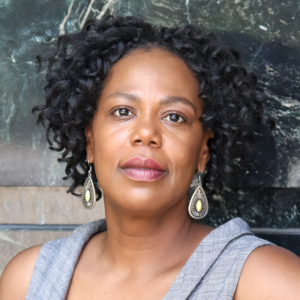 Lakesha Bradshaw Easter
Coach
NEXT Church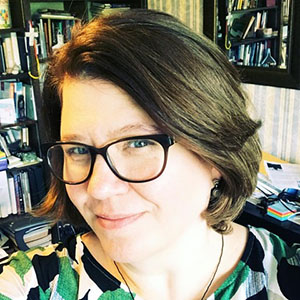 LeAnn Hodges
Coach
NEXT Church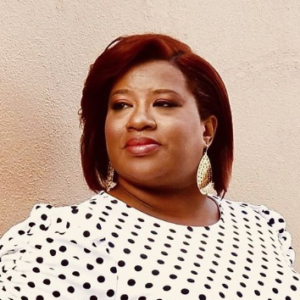 Shani McIlwain
Coach
NEXT Church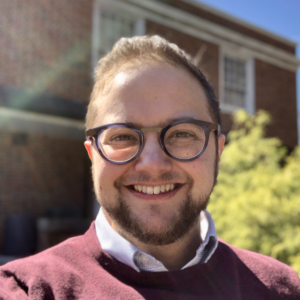 Alex Patchin McNeill
Coach
NEXT Church
Zeena Regis
Coach
NEXT Church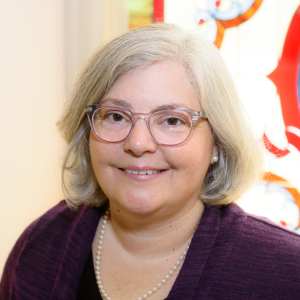 Martha Spong
Coach
NEXT Church
LEARN MORE ABOUT THE LEADERS
Jessica Vazquez Torres
Jessica Vazquez Torres is a proven leader with 20 years-experience in antiracism, anti-oppression, and cultural competency workshop development and facilitation. She is deeply committed to dismantling the socially constituted structures and cultural dynamics that marginalize and minoritize People of Color, Queer, and immigrant communities and limit their access to the resources they need to thrive. Jessica, a 1.5-Generation ESL Queer Latina of Puerto Rican descent, holds a Bachelor of Arts in Criminal Justice from the University of Central Florida, a Master of Divinity from Christian Theological Seminary, and a Master of Theological Studies from the Candler School of Theology at Emory University. She has co-authored a four-session adult study on the history of racism in the United States. Jessica has presented at the American Academy of Religion and the Society of Biblical Studies annual meeting as well as during the gathering of the Society for Christian Ethics. Her papers were titled: "The Suffering that Pulls Us Together & Pulls Us Apart: Moral Injury, Race, and the Challenge of Solidarity in Social Justice Work" (2019), "Does Moral Injury Have a Color? On Moral Injury and Race in the United States" (2014), "Race and Virtue: The Practice and Ethics of Race Based Caucusing" (2012). When not on a plane, Jessica attempts to become a bread baker, cultivates community with her spouse Laura, walks (sometimes for exercise), and sings songs badly with full abandon.
pronouns: she/her
Lakesha Bradshaw Easter
The Rev. Lakesha Bradshaw Easter is Pastor at Covenant Presbyterian Church in Durham, NC, Leadership Coach – International Coach Federation (ICF), and Spiritual Director -Shalem Institute of Spiritual Formation. Lakesha coaches leaders like you, one on one, and in small groups, to get you and/or your team where you want to go. With focus on contemplative leadership and anti-racism practices for for faithful leadership, she is dedicated to coaching clergy leaders during all stages of ministry, she wants you to reach your spiritual health, leadership, and/or transitional goals. Bachelor of Arts, Psychology – Clark Atlanta University, Master of Divinity – Howard University, Doctor of Ministry Student – Duke University.
pronouns: she/her
LeAnn Hodges
LeAnn Hodges is the mother of 3 school aged boys, wife and daughter of teachers, sister of a social worker, granddaughter of small town farmers, lover of creativity, former engineer, grateful pastor of a spunky little church in metro DC, ICF trained coach, and beloved child of God. She is passionate about helping people live into the fullness of their calling (hello enneagram 2!) and joyfully participating in the sorrows and celebrations of life. As a former engineer, she embraces a systems approach to leadership, and has worked with a family systems trained leadership coach for over 10 of my 20 years of ordained ministry. LeAnn believes the greatest challenge and opportunity for the church today is to engage in the work of dismantling the culture of white supremacy and to proclaim and reclaim the gospel of the one who came to decolonize empire only to have been colonized by an institution that too often uses religion to control and oppress those Jesus came to liberate.
pronouns: she/her
Shani McIlwain
Shani McIlwain wants to live in a world free of intolerance, racism and hate. You will find her a multi-tasking type, working not only as a best-selling author, but also as a group facilitator and an executive coach that leads individuals and groups in faithful and transparent conversations of dismantling racism and white supremacy.
She is a Ruling Elder at Faith Presbyterian Church (Washington, DC), serving on CPM, Spiritual Formation, Co-Chair for the Young Adult Volunteer Board, Co-Moderator of Black Presbyterians United, and a NEXT Church strategy team member.
If you have not picked up one of Shani's books you can see her each and every Monday as she hosts The Sharing With Shani Show, highlighting ordinary people working for an extraordinary God, sharing love, light, and life. Shani greets her listeners with a lot of truth, a sprinkle of humor, but most important love.
pronouns: she/her
Alex McNeill
Rev. Alex Patchin McNeill is a trained professional coach through the International Coaching Federation. He specializes in coaching transformational church leaders as they follow God's call to widen their welcome and deepen their commitment to antiracism. Alex also serves as Executive Director at More Light Presbyterians, a national non-profit organization working to further LGBTQIA+ inclusion in the Presbyterian Church, (U.S.A.) and in the world. Alex is an ordained minister in the PC(USA) and lives in Asheville, NC with his spouse and their three dogs.
pronouns: he/him
Zeena Regis
Zeena Regis has worked in hospice and palliative care as a chaplain and grief counselor since 2012. Her training includes a Bachelor of Arts Degree in Political Science from Agnes Scott College and a Master of Divinity from Columbia Theological Seminary, where she was honored with the HJ Riddle Memorial Award for excellence in pastoral care. She is the founder of the Threshold Planning Project and creator of the Breakthrough After Loss coaching program. Zeena is also a frequent contributor to Presbyterians Today. She lives in Decatur, Georgia with her spouse, teenager, and two spoiled pups
pronouns: she/her
Martha Spong
Martha Spong is a United Church of Christ pastor and an ICF Professional Certified Coach (PCC). In her coaching practice, she works with individual clients and small clergy groups. Martha has been a facilitator/coach for NEXT Church's Antiracism Practices, Leadership Development, and Enneagram and Leadership cohorts. An iEQ9 Integrative Enneagram Accredited Practitioner, she offers individual Enneagram coaching as well as trainings for church staffs and leaders. A writer of preaching supports, adult curriculum, and devotionals, Martha's books include "The Words of Her Mouth: Psalms for the Struggle" and "Denial is My Spiritual Practice." She co-founded RevGalBlogPals and was Executive Director from 2013-2020. Martha has served congregations of diverse size and situation, in Maine and Pennsylvania, as both a settled and intentional interim pastor. She lives in Mechanicsburg, PA, with her wife, Kathryn Johnston, a Presbyterian Church (USA) pastor.
pronouns: she/her
NEXT Church is committed to making resources accessible to everyone, regardless of church or personal budgets.
To inquire about scholarships or for other coaching cohort questions, contact Jen James.