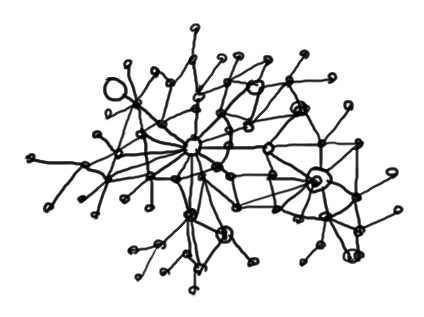 NEXT Church regularly pulls on wisdom from community organizing as we think about being the church in the 21st century. You can read more about organizing here. For our purposes this month, we focus on the way in which congregation-based community organizing places emphasis on developing new leaders. Having been trained in community organizing through the Industrial Areas Foundation early in his ministry, Jeff Krehbiel (pastor of Church of the Pilgrims in Washington, DC and member of the NEXT Church Advisory Team) views congregational life through the lens of organizing. Jeff pulled together a community organizing cluster in the presbytery to continue to develop leaders who have discovered the power of community organizing principles for congregational development, spiritual formation and significant community engagement. This piece is representative of the kind of reflective work done by this group.
By Jeff Krehbiel
I've always thought the conventional wisdom that you should make no changes in the first six months of a new call to be rather silly. The congregation has called you to be their pastor, and then you sit on your hands for six months? Trust that they saw something in you that they were waiting for, and then offer it. In my experience, at that moment of transition the congregation is ready to try something new, and is just waiting to see what you will bring to the mix.
On the other hand, most of us know pastors who arrive on the scene and push too hard and too fast with their own agenda, and the honeymoon is over even before it began. What's the difference? It comes down to a matter of political judgment. When we are new, we have no choice but to act. The question is: Which actions are appropriate?
Learning from Community Organizing
In an earlier post, I offered this maxim from my experience in broad-based community organizing: the authority to lead comes from the strength of your relationships not the power of your ideas. There I wrote that the most important task of leadership is building relationships of trust that make change possible. Leaders are much more likely to listen to your good ideas when you have taken the time to really know them. People who trust one another are able to take great risks together.
In a new community organization, the organizer spends months, sometimes years, building relationships, identifying and training leaders, listening in individual and small-group meetings for issues the organization might take on, and conducting research with those leaders to vet ideas and narrow options. But eventually the organization needs to act. But how? And when? Wait too long, and the organization begins to atrophy. Act too soon and fail, and the organization may flounder before it even gets started.
Power Analysis
An important step in organizing—and equally important in congregational life—is doing a power analysis. In organizing, there has to be an assessment of the organization's power in relation to your intended target so you can evaluate the campaign's chances of success. In a new organization you build on early victories as the organization develops its political muscle. You don't want to lose your first political fight or leaders will not be willing to engage the next one.
For many church leaders, asking who has power in the congregation seems crass. We're not in a battle, this isn't a fight, and we all just want to follow Jesus. Yet we also know that in every congregation there are leaders who can stop something from happening without even raising their voice. Often those with power in the congregation are not those who are most obstinate or opposed to change. (Often the loud complainers turn out not to have any real power at all.) More often those with power are the ones who are most loved and trusted. A power analysis is simply figuring out the pattern of relationships within the congregation. Who is in relationship with whom? Who are the people that others most trust? That people listen to? That they look to in times of controversy and change? In a small congregation, it might be a matriarch or patriarch. In a large congregation, there may be several centers of power.
This doesn't mean that you never act in a way that challenges powerful people. It means that you never act without taking powerful people into account. Every pastor has certain leaders they are in closer relationship with than others. A power analysis helps you determine which leaders you need to connect with more closely, including those who may be outside your usual orbit. Change that is supported by a broad base of key leaders is much more likely to succeed.
Redefining Success
In organizing, deciding which issues to take on is not simply a calculation about whether you can win. Organizers also ask what impact this issue will have on the organization's health and future. Will taking on this issue enhance our power? Will it develop new leaders? Will it help prepare us to take on the next issue? What are the consequences if we are not successful? How can we use this campaign to develop new allies?
In the same way, when pastors and other leaders are contemplating change, they need to do more than determine if they have the authority to make this change happen. (A corollary to the above maxim: the authority given to you in The Book of Order is not sufficient to sustain change in congregational life.) The process of change is as important as the change itself. How can we use this problem or issue before us to develop leaders? To cultivate relationships? To strengthen the congregation as a community of trust and risk-taking? Defining success is broader and deeper than asking simply "Did the change happen?" A more important question is, did the change contribute to the congregation's health and future?
A Case Study
Before I was even called to be pastor of Church of the Pilgrims, a member of the PNC asked my thoughts on rearranging the sanctuary. There were many in the congregation anxious for new experiences in worship, and he hoped I would bring about change. When I began, changes in worship were introduced gradually, with lots of input from church members in the planning process, often in the spirit of experimentation: "Let's give this a try." But raising the issue of renovating the sanctuary seemed premature. In my third year, rearranging the sanctuary came up again in a planning meeting. Immediately it was clear that some people loved the idea and others did not, meaning there was no decision the Session could make that would make everyone happy.
In response, the Session determined not just to listen to the loudest voices (a bad habit from the past) but to listen to every voice. Over the next three months, we studied the history of sacred space, and held a series of congregational dialogues, in both large and small groups. Then we appointed a diverse team of leaders, representing several different constituencies in the congregation, and asked them to engage the services of an architect and explore options. The Session listened to congregational input strategically. There were pockets of resistance. All voices were honored, but leaders took special note that some of our newer, younger members experienced the sanctuary as cold and uninviting. The leaders helped these newer voices to be heard by the entire congregation. People felt listened to and respected, even though not everyone was on board. At the end of the process, when we presented a plan for a new design, we raised the $80,000 needed to carry it out with a single fund-raising letter.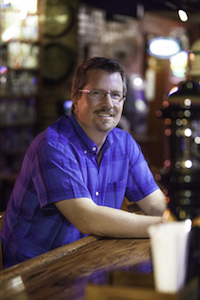 Jeff Krehbiel is Pastor of Church of the Pilgrims in Washington, D.C., a member of the NEXT Church Advisory Board, and a coach in the NEXT Church Paracletos Project.
https://media.myworshiptimes31.com/wp-content/uploads/sites/55/2014/10/29180233/webofconnection.jpg
317
424
Jessica Tate
/wp-content/uploads/sites/55/2016/01/NEXT-Logo-FINAL-Horizontal_lato-1030x229.png
Jessica Tate
2014-10-22 10:14:16
2016-02-18 14:04:17
Cultivating Political Judgment