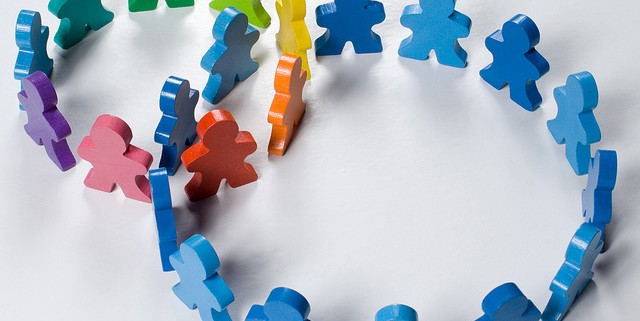 This month, NEXT Church is highlighting passionate leaders within the Presbyterian Church (USA) who are committed to equipping and supporting new pastors, alongside those up-and-coming leaders with whom they have connected or mentored.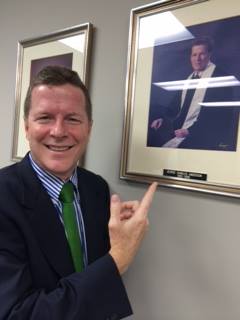 George C. Anderson is the Head of Staff of Second Presbyterian Church in Roanoke, Virginia.  George and the congregation he serves are heavily invested in programs for newly ordained PCUSA ministers.  Thanks to a Lilly study grant, George spent his recent sabbatical studying effective church programs in and outside of various denominations that nurture new pastors.  Through grants from the Kittye Susan Trent Endowment, Second Presbyterian hosts an annual week long symposium for new ministers that is co-sponsored by Union Presbyterian Seminary led primarily by experienced pastors and laypeople as well a colloquy for new ministers within the Presbytery of the Peaks that is spread out over three years.  Planned for April 18 through 21, 2016, a national Conference will be held called Trent@Montreat.  Sponsored by the NEXT Conference, Macedonian Ministries, Union Presbyterian Seminary, Montreat Conference Center, and Second Presbyterian Church, this conference will join large group worship and keynote with small groups focused on specific areas of need and coached by experienced practitioners.
By George Anderson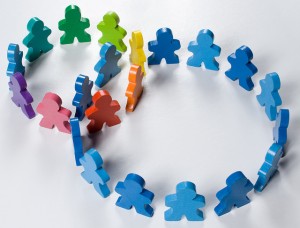 Peer Groups receive both disdain and praise from new pastors.   By "Peer Groups," I do not mean ministers gathering for relaxation and play, but rather peer groups intended for mutual support for the work of ministry.  Some of the best and worst experiences of new ministers have come when they have gathered, or have been gathered, as support groups.
This irony of disdain and praise for peer groups became clear to me while on sabbatical two summers ago to study programs of nurture for new ministers.  I interviewed many newly ordained ministers.  Those who were in groups that had little guidance and content often complained about the experience.  They spoke of "griping," "bragging," "sharing ignorance," and "time shared unequally within the group."
Based on these anecdotes, it would be a grave mistake to deduce that time with peers is not important.  The truth is quite the opposite. As an extreme example, consider those ministers I interviewed who were in the most highly structured and intentional programs I studied; the two-year Transition in Ministry (TIM) programs.  With the TIM programs in the cities I visited (Atlanta, Dallas, and Indianapolis), the residents are automatically in peer groups.  They meet with other residents in the same congregation or with residents in other churches in the same city.  The residents receive a great deal of supervision, coaching and content.  They are supervised by Heads of Staff, coached by experienced pastors and lay people, receive feedback from church members, are assigned reading, study best practices, and attend larger gatherings for TIM residents around the country.  The residents were grateful for all that was made available to them.
I interviewed at least 20 TIM residents and I asked them what they most valued about the program.  Given the negative feedback from those who complained about agenda-less peer groups, one might guess that they appreciated most the structured guidance and content they received.  However, the answer I heard the most was not the wonderful mentoring, supervision, coaching, content or study.  What they valued most was what they gained from their peers.
Their time together was so significant because they grew, learned, received guidance, and practiced together.  Their peer experience was so meaningful because of the "content" that provided the "context" for their experience.
I received the same feedback from ministers in peer groups with a far less funding and organization than TIM programs but which are intentional when they meet.  Perhaps they do one or more of the following: seek guidance from mentors or teachers, share best practices, study a book, or worship and pray together.  Members of these groups gave the same answer as those TIM residents: peer relationships- not the content of what they learn- are what they most treasure.
What can be learned from this is simple, but often lost in peers groups formed with the goal of 'supporting one another.' Deep, sustaining, relationships with peers are best formed through shared disciplines.
I have benefited greatly from two intentional peer groups that have each met annually well over 20 years.  As someone who could not imagine ministry without their support, combined with what I learned on sabbatical, I encourage ministers to seek out peers groups that have some kind of agenda that promotes a journey together.  Peer relationship are key, but mean the most when peers are learning and growing together.
https://media.myworshiptimes31.com/wp-content/uploads/sites/55/2014/11/29180215/peers.jpg
487
640
Jessica Tate
/wp-content/uploads/sites/55/2016/01/NEXT-Logo-FINAL-Horizontal_lato-1030x229.png
Jessica Tate
2014-11-03 11:21:22
2016-02-18 13:00:32
Peer Groups: Disdain or Praise?