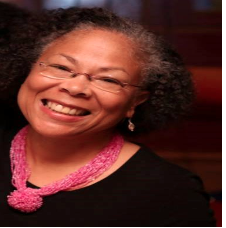 Each month, we post a series of blogs around a common topic. During June, Therese Taylor-Stinson is curating a month of blog posts exploring Contemplation and Social Justice, featuring posts by member os the Spiritual Directors of Color Network, Ltd. Join the conversation here, on Facebook, or Twitter!
By Vikki Montgomery
Author Pico Iyer avoids using the word God, claims no particular religion, and doesn't speak of himself as a spiritual person. Still he has something important to say to Christians striving to be "contemplatives in action."
In an On Being conversation with host Krista Tippett, we learn that Iyer was born into a family of East Indian professors at Oxford University. When the family relocated to California, Iyer attended school in England from age nine through university. By his thirties, he said he had racked up one million frequent-flier miles in a single U.S. airline.
He confesses, "Anyone who travels knows that you're not really doing so in order to get around—you're travelling in order to be moved. … So I realized I have a lot of movement in my life, but not maybe enough stillness."
At the advice of a friend, after losing his family home to fire, he went on retreat at a Benedictine hermitage in Big Sur. At first he felt guilty for leaving his work and his family. "And as soon as I arrived in that place," he says. "I realized that none of that mattered and that, really, by being here, I would have so much more to offer my mother and my friends and my bosses."
In the last 24 years, he has visited the hermitage more than 70 times. "Sometimes, people like me have to take conscious measures to step into the stillness and silence and be reminded of how it washes us clean," he explains.
Tippett reminds him of a line that he wrote, "[T]he point of gathering stillness is not to enrich the sanctuary or the mountaintop, but to bring that calm into the motion, the commotion of the world."
Soon, Iyer launches into a description of spirituality and religion:
Spirituality is … the story of our passionate affair with what is deepest inside us and with the candle that's always flickering inside us and sometimes almost seems to go out and sometimes blazes. And religion is the community, the framework, the tradition, all the other people into which we bring what we find in solitude.
Iyer then quotes his long-time friend, the Dalai Lama, saying "[T]he most important thing without which we can't live is kindness. We need that to survive. … [K]indness is water, religion is like tea. … It's a great luxury. It increases the savor of life. It's wonderful if you have it. But you can survive without tea, you can't survive without water."
Circling back to religion, Iyer says, "And so everyday kindness and responsibility is the starting block for every life. … [We need to] ground ourselves in the people around us before we start thinking about our texts and our notions of the absolute."
Hold the doctrines. Hold the theology. Just share everyday kindness.
"Our outer lives are only as good as our inner lives. So to neglect our inner lives is to incapacitate our outer lives. We don't have so much to give to other people or the world or our job or our kids," he cautions.
My takeaway from this conversation is that even if we can't go on retreat, we can enter a contemplative space: where we live, perhaps where we work—and definitely where we worship.
How can injustice continue if we, alone and in community, allow stillness and silence to do its work in us?
---
Vikki Montgomery is a contemplative, communications consultant, writer, and educator. Her greatest joy is being a mother and grandmother. Her spiritual mentor confirmed her intuition that silence is the first language of God.
https://media.mywtenfold1.com/wp-content/uploads/sites/10/2015/06/29180001/Vikki-Montgomery.png
228
226
marrandamajor
/wp-content/uploads/sites/10/2016/01/NEXT-Logo-FINAL-Horizontal_lato-1030x229.png
marrandamajor
2015-06-24 09:00:47
2016-02-18 12:53:35
Out of Stillness and Silence