Each month, we post a series of blogs around a common topic. This month, Jessica Tate and Linda Kurtz are curating a series written by participants in the first-ever Certificate in Community Organizing and Congregational Leadership offered by NEXT Church, Johnson C. Smith Theological Seminary, and Metro Industrial Areas Foundation. You'll hear from clergy, lay people, community leaders, and others reflect on the theology of power and how organizing has impacted the way they do ministry. How might you incorporate these principles of organizing into your own work? What is your reaction to their reflections? We invite you to join the conversation on Facebook and Twitter! 
by Angela Williams
A sermon preached at Austin Presbyterian Theological Seminary. Scripture: Esther 3:12-4:17.
To the king's satraps, to the governors over all the provinces, to the officials of all the peoples, to every province, and to every people: I hereby order you to destroy, to kill, and to annihilate all Jews, young and old, women and children, in one day…and to plunder their goods.
What would you do if you heard this message? How would you respond?
No, these words do not come from Hitler's regime during World War II, but they do come from the Bible (Esther 3). But the question remains, how do you respond? What do you say when such a decree is proclaimed in your community? How do you respond when a city enacts a "stop and frisk" policy? What do you say when your state legislature passes a "show your papers" bill? How do you respond when a state wants to legislate the bathrooms people can use?
The text tells us that Mordecai, a Jew living in exile in Persia, responds by tearing his clothes, putting on sackcloth and ashes, going through the city, wailing with a loud, bitter cry all the way to the king's gate. And he is not alone.
There was great mourning among the Jews, with fasting, weeping and lamenting. The targeted and oppressed people took their communal lament to the streets, disrupting the law and order of the empire.
They were activists. Perhaps you've heard their lamenting today in the chants of "Black lives matter!" or "Water is life!" or "No human is illegal!" or "Love is love!" or "No ban, no wall!" or "Enough is enough!"
I invite you to read this story of Esther through the lens of activism and community organizing. Activism is when people with loose relationships and shared ideals gather in a vigil or march against an idea or person who is not physically present. Activists try to shift public opinion and absolutely have a place in the public sphere. The work of activists can create an atmosphere where it is easier for organizers to create change. Community organizing, on the other hand, builds long-term relationships with people and organizations. It uses specific tactics to create change with powerful people at the table. Organizers build power to create a desired change.
Back in Esther, the Jews' chants sounded in the king's court. There, Queen Esther heard about her uncle Mordecai in his sackcloth and ashes publicly mourning at the gates. This distressed her, and she, with the best of intentions, wanted to fix the problem. Clearly, Mordecai just needed more clothes. Then he could stop causing such a ruckus. Then he could keep his respectable reputation. Then the queen would not be embarrassed by his antics.
When Mordecai refused the clothes, the queen sent someone to learn more about the situation. Hatach, the assistant, came down from the queen's quarters to the open square outside the gate to deal with Mordecai. Mordecai told him exactly how Haman bribed the king for the edict condemning the Jews; he gave him a copy of the executive order. He beseeched Hatach to show it to Esther, the foreigner who was married to the most powerful man in the country.
In this moment, Mordecai shifts from being an activist in the streets to being a community organizer working to create change for his people. Reading the story of Esther through a hermeneutic of community organizing, it becomes clear that principles of organizing are also biblical themes.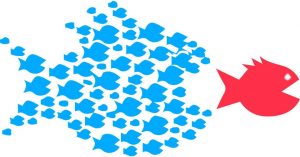 Community organizing is people and money coming together in relationship to change the world as it is closer to the world as it should be. Theologically, we can say that the world as it should be is the kingdom of heaven flourishing on earth. Organizers work to build power. Notice the similarities between the English word power and the Spanish verb poder, to do. Power is the ability to do, and building power involves organized people and organized money. Organizers start by building relationships. They know that in the world as it is, everyone acts in their own self-interest, and that is ok. By tapping into folks' self-interest, organizers build to a specific action with the goal of getting a particular reaction. They agitate and create tension in order to get that reaction. Through each action the moral arc of the universe bends just a bit closer to justice.
In the Jewish community, Queen Esther clearly has the most power to change the king's decree. She has access to organized money and organized people in the court, and she can create change. Mordecai has a relationship with Esther. He asks her to leverage her relationship with the king to save the lives of her people. At first, Esther is resistant to Mordecai's request. Anyone who goes in to see the king without an invitation will be killed. It is not in her self-interest to approach the king. Mordecai does not accept this and agitates her. He pushes back to create tension.
Mordecai identifies what is really at stake. Up to this point, Esther has kept her Jewish heritage a secret. The Persian king is only supposed to marry virginal women from prominent Persian families. If her secret is revealed, she will be killed for her deceit and due to the genocidal decree. But her silence means violence for her community.
If death is inevitable for Esther, why not at least die trying to make the world better for her people? Perhaps she has come to royal dignity for such a time as this.
Eventually, Esther acknowledges and accepts her identity as a Jewish woman who has the power in the palace to change the situation for her people. She recognizes that her self-interest is to keep her life and help to save her people from genocide.
Still, she cannot do this work by herself. Queen Esther needs a broad base of support. The community prepares themselves spiritually by fasting for three days and nights. The community includes not only the Jews in Susa but also Esther's maids, who most likely were not Jewish, making it an interfaith community. Esther needs the support of organized people from many different places in order to successfully run the action on the king, which saves her people from destruction.
As the story continues, Esther confronts the king and corners Haman in his malicious plot. Esther, an orphan Jewish woman living in exile rises up to become Queen of Persia, exposes a corrupt plot to commit genocide, convinces the king to reverse his royal decree, and saves the Jews.
Let's return to the question posed above. What will you do? How will you respond? Will you be an activist in the streets calling attention to injustice? Will you be a silent bystander in the Empire? Or will you organize to move the world as it is closer to the world as it should be? How is God calling you to act in your community?
---

Angela Williams is training to be a community organizer and a pastor at Austin Presbyterian Theological Seminary in Austin, TX. She finds life in experiencing music, listening to podcasts, and exploring creation.
https://media.mywtenfold1.com/wp-content/uploads/sites/10/2018/04/29173714/featured-fish-organizing.jpg
200
398
Linda Kurtz
/wp-content/uploads/sites/10/2016/01/NEXT-Logo-FINAL-Horizontal_lato-1030x229.png
Linda Kurtz
2018-04-19 07:42:00
2018-04-05 20:31:03
Organizing in Esther