Each month, we post a series of blogs around a common topic. This month, Bethany Benz-Whittington is curating a series that will explore the idea of different generations in ministry, and what gifts each generation particularly have to offer the church. We invite you to join the conversation on Facebook and Twitter.
by Dr. Cynthia M. Benz
Many of the church members I am privileged to serve are Boomers, like me, if not one generation ahead. To a large extent they are (or were before they retired) buttoned-up professionals who worked 9-5, Monday-Friday, in suits and ties, the women in pantyhose and heels, many of whom were lifers with their employers; it was all about being loyal to the company and the pride of working for the same organization their entire adult life. I was actually one of those until I received a call to ministry mid-stream, so I totally get it. A great deal of the qualities that are important to them are important to me: looking and dressing professionally all week, preaching from a manuscript so it will be a 3-point sermon with no rabbit trails, and a preference for traditional worship. No pink hair. No black fingernails. No avocado toast.
One of the reasons I have remained something of a conformist is because I desperately want the message of Jesus Christ to be heard. In my life experience, it seems that now, more than ever, those of us with the heavy responsibility of preaching must boldly and unwaveringly, oftentimes impatiently, call out scandalous injustice, outrageous and heartbreaking inequities in society, and the life-threatening disregard for the earth and its resources, messes clearly of our own making. The radical Word of the Gospel will not be heard by the pew-sitters in front of me if I have comported myself in such a way that creates a stumbling block and makes them uncomfortable. Please do not get me wrong, though. I absolutely aim to "afflict the comfortable," but I hope to do so with the words and expectations of Jesus.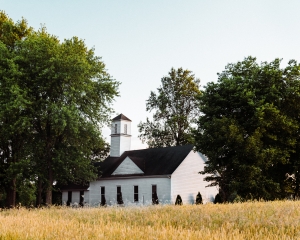 In 2017, the Barna Group published a study that determined the "percentage of church leaders 65 and older has nearly tripled [since 1992], meaning there are now more pastors in the oldest age bracket than there are leaders younger than 40." What this tells me is we Boomers must acknowledge we are the generation that is, by and large, on its way out the door in terms of pastoral leadership. I have dearly loved serving the Church of Jesus Christ as a Minister of Word and Sacrament and am grateful for the privilege to have done so, but I do not believe my Boomer colleagues and I will be the ones with the solution for the future. Throughout our denomination, the numbers are declining, the beautiful sanctuaries we idolize are crumbling, and we are unable to financially support the ministries we assume are important. Am I worried? In years past, more so than now; now, only minimally, because I see who the leaders are coming up behind us.
Some of my favorite ministers in the world are Millennials and I am over-the-moon in love with the way they think and preach and lead and it gives me unbounded hope for the future of the Church I love. Did it make me clutch my pearls and squeal when my daughter, a Millennial Presbyterian pastor, was ordained in her Chacos? Or when she served Communion barefooted (granted, it was at a retreat)? Initially, yes, but once I considered how impressive it was for her to so completely be her authentic self, I was both proud and a little bit envious that I was not so bold.
My birth year is almost dead center of the Boomer generation, and I came of age near the end of the Vietnam war, the civil rights movement, and protest music. Those events were formative and fear-inducing for us. It caused us to go about life as a very serious people. It caused us to be grave and buttoned-up and not to take life for granted. It caused us to seek higher education so we could be prepared for whatever disaster may come our way. As teenagers, we wanted to make sure our family and friends were "saved." As adults, certainly as Presbyterians, we seem to be more concerned with sharing God's grace and we depend on the generations behind us to shore up issues of justice. The fact is every generation offers something of inestimable value.
I hope I am not unusual in this, but the X-ers, Millenniels, and Y-ers inspire me more than they will ever know. They give me hope. And, when I hear, "OK, Boomer," rather than taking offense, or going to the opposite extreme and laughing it off, I stop and check myself to see what I have missed, what can I learn. To my younger colleagues I say, "Thanks, y'all." And just for the record, in the not-too-distant-future when I retire, I'll be shaving my head like Emma Gonzalez.
---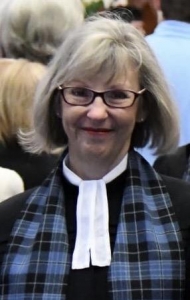 Dr. Cynthia M. Benz is an intentional interim minister whose home is in Florida, but is currently serving in North Carolina. Cindy and her husband, Steve, a retired Presbytery Executive, enjoy both the mountains (him) and the beach (her), visiting grandchildren, and binge-watching anything by Aaron Sorkin … not in that order.
https://media.myworshiptimes31.com/wp-content/uploads/sites/55/2019/12/29172340/colin-maynard-HV24JZqaNTI-unsplash-scaled.jpg
1638
2048
Layton Williams
/wp-content/uploads/sites/55/2016/01/NEXT-Logo-FINAL-Horizontal_lato-1030x229.png
Layton Williams
2019-12-02 22:43:10
2019-12-02 22:43:10
"OK, Boomer."