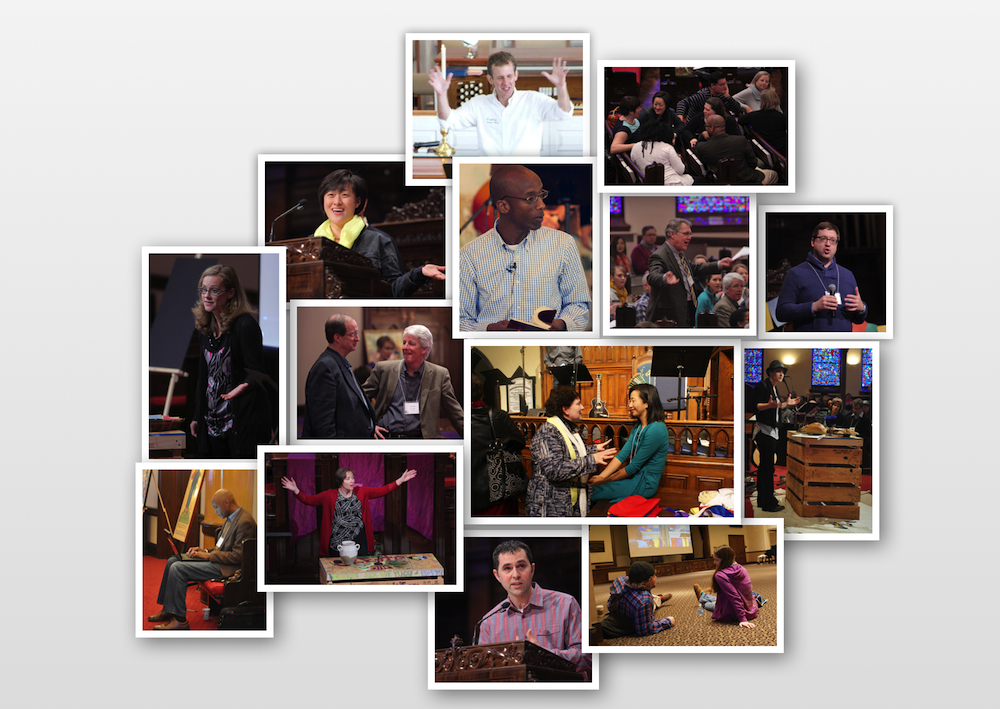 Welcome to NEXT University! During the month of August, we are highlighting our most popular posts and videos on the NEXT blog from the past few years, with suggestions for how to use this content with church sessions, committees, staff and other leaders. 
Today we have a grab bag of unrelated articles that were widely read and shared. Pick one or more for discussion with your leaders, staff, session, etc.
NEXT Church Evangelism by Jessica Tate tackles the statistics, the "nones," and the why's of church.
Key Quote:
According to Pew's findings, we can't blame liberal arts colleges and universities for undermining Truth or being hostile to faith, because religious affiliation declines among non-college educated people in the same rates as college educated people. Furthermore, it's not true that if a church simply offered/hired/advertised [insert your community's silver-bullet-idea here] the church would be overrun. 88% of "unaffiliateds" aren't looking for a spiritual home.
For conversation:
Why do you go to church?
How would you articulate the gospel in seven words?
~
From Cultural Competency to Cultural Humility by Natasha Iwalani Hicks should be required reading for predominantly white religious communities—such as the PC(USA)—especially in the wake of conversations following the situation in Ferguson, MO.
Key Quote:
Western culture values intellect.  We see a problem and we want to fix it.  We like process (decently and in order!).  We create resources and programs to overlay upon our increasingly diverse communities and wonder why they are not always well received or why they do not actually work.  Action, albeit at times well intentioned, takes precedence over the "inefficient," time-consuming, practice of enlarging the circle to hear a wider array of voices and experiences.
For conversation:
Tasha asks, "Am I, are you, willing to enter each encounter with a posture of humility, desiring to learn, believing that the very heartbeat of God already exists within each person?" Spend some time sharing one another's stories in your gathering. Practice this skill with one another so that you are better able to do so with people who are radically different from you. How might this storytelling space be created? Who are potential conversation partners?
What comes to mind when you hear the phrase "cultural humility"? What must be learned and unlearned in order to cultivate it?
Consider and reflect on this quote by anthropologist Wade Davis in light of the article: "

The world in which you were born is just one model of reality. Other cultures are not failed attempts at being you; they are unique manifestations of the human spirit." 
~
Being the Church in the World by Robert Austell provides a snapshot of one church's attempt to live more missionally in their community.
Key Quote:
I have heard a long list of ideas, critiques, strategies, models, and more about problems and solutions for the ailing Church. I'm all for strategic thinking, clever communication, and the next great thing, but in God's grace, here's something God stirred up with us not too long ago:

Let's do what we've been doing faithfully for so long and let's do it out there where our neighbors live.

 We stopped and took a good, hard look at what being the church had been for us. We sent money and teams out for missions and service (and still do); but that was far away, even in the city where we live. Who was being the Church – being the body of Christ – to OUR neighbors… the literal ones?
For conversation:
Reflect on the congregation's "Wednesday night experiment." What draws you toward this kind of activity? Where do you feel resistance to it?
What do you do faithfully and well, and how could you do it "out there" rather than "in here"?
https://media.mywtenfold1.com/wp-content/uploads/sites/10/2014/06/29180333/NEXT-Leaders_0.jpg
709
1000
maryann
/wp-content/uploads/sites/10/2016/01/NEXT-Logo-FINAL-Horizontal_lato-1030x229.png
maryann
2014-08-28 05:07:11
2016-02-18 12:28:05
NEXT U: Grab Bag