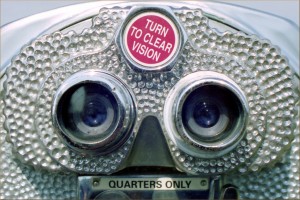 Welcome to NEXT University! During the month of August, we are highlighting our most popular posts and videos on the NEXT blog from the past few years, with suggestions for how to use this content with church sessions, committees, staff and other leaders. 
Today we pair two previous posts that each addressed the issue of stagnating and declining numbers in different ways. You may wish to discuss these posts separately or combine them into one larger study.
Challenges of Membership by Leslie King describes a congregation's process of moving beyond "needing to grow" for institutional survival.
Leslie would tell her congregation as they fretted about membership loss: "The crowd that gathers is the perfect crowd, I want no more." The words were healing and took the pressure off so that true change could take place. How do you react to Leslie's statement?
Christianity is an evangelistic religion. How does this emphasis spur us on, and how does it set us up to feel shame and failure if we do not grow?
Reflect on the membership process described in the article and the fruits of that process. What questions do you have about it? What might we learn or explore more fully in the process described?
Evaluate your own process of membership. Does the formation occur before or after, or both? What are the positives and negatives of each approach?
More broadly: does the concept of "membership" have a place in the church that is becoming? Why or why not?
~
Why Church Boards Need to Die by Bill Habicht explores the current makeup of many of our church boards—in our case, sessions and ministry teams—and how they may not be the right folks for the transformational work that needs to occur. Bill offers a provocative challenge. Proceed with this article only if your group has the trust, self-awareness and good humor to be open to where the conversation goes.
Reflect on Bill's five bullet points about current church boards. Which of these are reflected in your church's governance.
How do you react to Bill's suggestion of a "bicameral" system?
Who are the people in your congregation who might be well suited for a "future church" board?
Bill concludes with this question: What structural changes could you imagine that would truly break open the church when it comes to the church board? What do you think?
photo credit: DaveLawler via photopin cc
https://media.myworshiptimes31.com/wp-content/uploads/sites/55/2014/06/29180343/vision.jpg
683
1024
maryann
/wp-content/uploads/sites/55/2016/01/NEXT-Logo-FINAL-Horizontal_lato-1030x229.png
maryann
2014-08-14 05:37:58
2016-02-18 13:03:21
NEXT U: Beyond Church Boards and Butts in Seats