Click here to read the report in PDF format.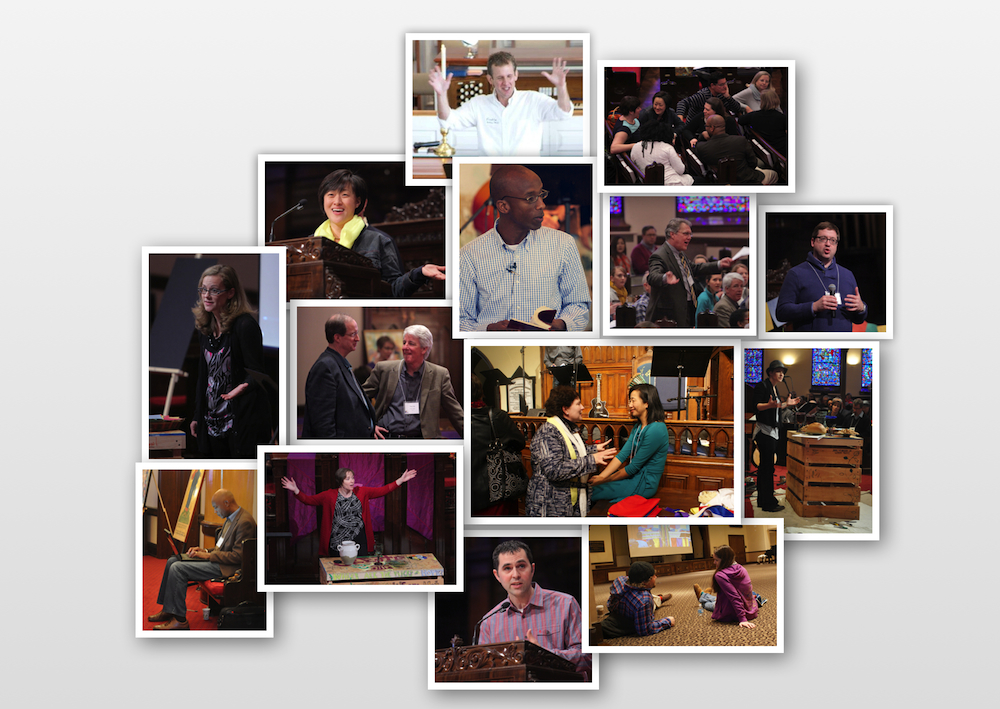 Mission
NEXT Church is a network of leaders across the Presbyterian Church USA. We are committed to fostering a church that is faithful, diverse, collaborative, and agile as we share the good news of Jesus Christ in a changing world. We seek to:
Foster dynamic, diverse congregations who are engaged in mission and new models of ministry.
Encourage, connect, and develop visionary leaders who want to be leaders of change.
Incubate strategies for engaging the church in the 21st century (i.e., NCD, revitalization, reaching the next generation(s) of leaders)
Step into the breach where polarization has pulled us apart to find places of a shared sense of God's call around which we can work missionally and learn from each other.
Goals & Accomplishments
National Gatherings
Since initial conversations in 2009, NEXT Church has sponsored four national gatherings:
"A Leadership Conversation for Presbyterians" in Indianapolis (2011)
"A New Thing" in Dallas (2012)
"Be Born Again" in Charlotte (2013)
"Lead/Create/Discern" in Minneapolis (2014).
Over 2,000 people have attended from congregations and seminaries across the country with another 2000+ who've live-streamed the gatherings.
The most recent gathering (March 31-April 2, 2014) asked challenging questions, sparked creativity, and re-energized participants. Keynote presentations by emerging and established leaders included:
Deborah Wright and Jim Kitchens, consultants on adaptive change
Kate Foster Connors, directing innovative mission via The Center in Baltimore
Casey FitzGerald, engaging people in Biblical and personal storytelling
Erin Dunigan, called to pastor not in a church, but in a neighborhood of Baja, CA.
Worship featured creative, interactive elements that touched the heart and engaged the senses. The Word was brought by the diverse voices:
pastor, blogger, writer MaryAnn McKibben Dana
urban mission pioneers Dan Vigilante and Alika Galloway from Minneapolis
the PC(USA)'s revered J. Herbert Nelson, Office of Public Witness in Washington, DC.
Just as crucial were the myriad voices lifted up in "Ignite" presentations: short, seven-minute highlights from ten different leaders to spark the imagination of conference participants. These included:
Landon Whitsitt introducing "Theocademy," a brand new, free video resource to equip lay leaders (www.theocademy.org).
Rob Ater sharing how Milwaukee Presbytery changed its meetings to serve the church and inspire its leaders today.
Jen James describing the missional shift in church education toward serving ourselves toward serving our communities.
Shaping the Leaders of Tomorrow
We are increasingly reaching young leaders; this year, many of our presenters were in the under-40 cohort. Numerous younger participants were enabled to attend in part by generous scholarships for college students, seminarians and young adults.

What's Next for NEXT! 
2015 Gathering
The 2015 National Gathering is already in the works: March 16-18, 2015, hosted by Fourth Presbyterian Church in Chicago.
Regional Gatherings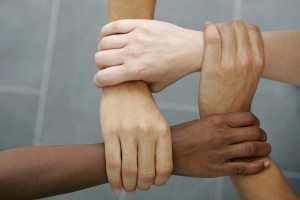 NEXT Church regional gatherings are popping up around the country, propelled by momentum and hope generated at the National Gatherings. What dream do you have for God's kingdom in your community? Affordable housing for seniors? An innovative youth leaders network? Robust campus ministry? These are the kinds of ideas the regional gatherings will embrace and explore. These gatherings are opportunities to deepen relationships locally with other leaders in the PC (USA) to encourage greater partnerships around shared mission actions and creative, exciting ministry opportunities. Gatherings can be small or large, mini-conferences or lunch meetings—whatever helps you and your colleagues move into what's next.
In 2013, six gatherings took place in Southern California; Austin, Texas; Nashville, Tennessee; Stony Point, New York; Richmond, Virginia; and Washington, DC/Baltimore, Maryland. More are planned for Jacksonville, FL and Ann Arbor, MI.
Paracletos Pilot Project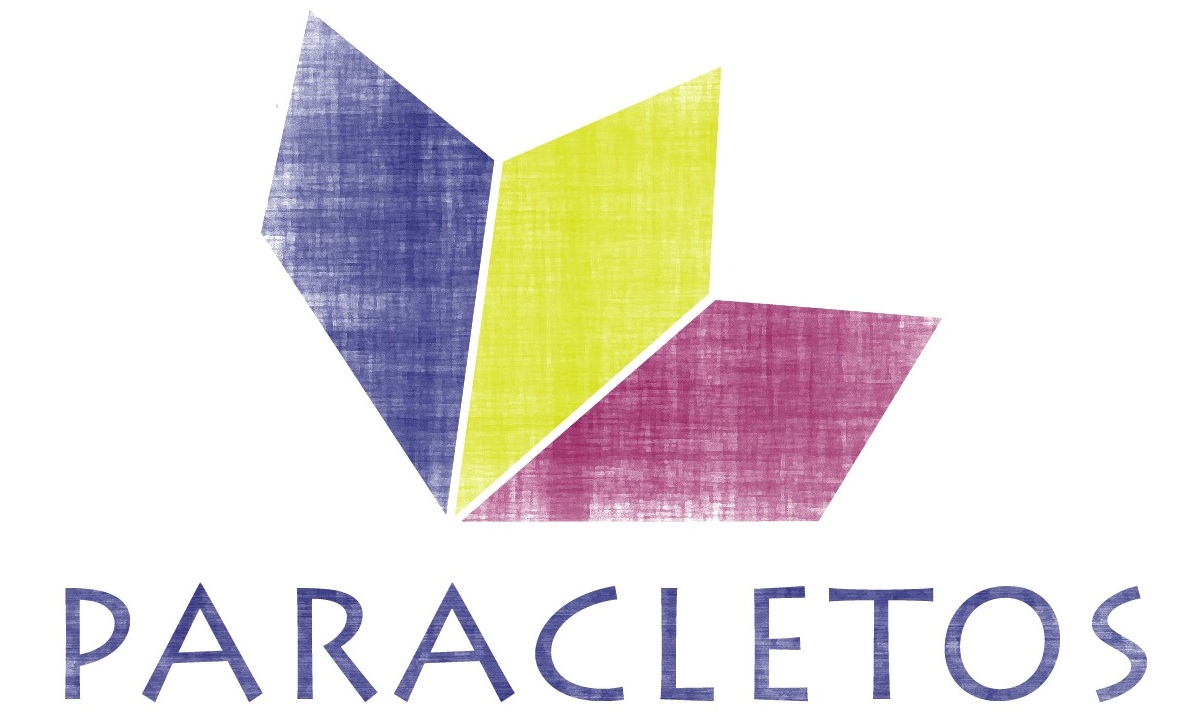 In the fall of 2013, NEXT launched the Paracletos Pilot Project that seeks to provide the space and resources to two congregations to engage the adaptive challenge of being the faithful church of God in the twenty-first century. The two congregations are brought into relationship with one another as well as with coaches and conversation-partners across the country for the purposes of learning, support, and accountability to the difficult work of adaptive change. In the coming months we will be formally evaluating the learnings from this pilot project and, if appropriate, expanding the project to include additional congregations. In the meantime, "notes from the field" are available on our website to share some of the learning that has taken place in these two congregations.
Online Presence
Our online presence continues to change and grow. Visit us: www.nextchurch.net!
Blog Themes: In 2013 we began focusing the content of the blog by asking what is next in a particular area of ministry. Themes have included: community organizing, small church ministry, camp and conference ministry. We added a subscribe feature so that interested people can receive emails when new content is posted.
Online Church Leaders' Roundtable: The Church Leaders' Roundtable is a monthly one-hour online conversation around a particular ministry topic. The Roundtable is designed for collective participation and learning by the participants, based on the sharing of resources, wisdom, and experiences. This is one way we seek to create what Gil Rendle calls a "community of practice" ­– a place where we bring to consciousness the wisdom and learning we have and share it with one another.
Social Media: We continue to offer interesting content from our own blog and share resources via Facebook (www.facebook.com/next.church) and Twitter (@nextpcusa).
E-Newsletters: Participants can subscribe to the e-newsletter to receive information alerts about upcoming NEXT events and thought-provoking articles. We currently have 1500+ subscribers to our newsletter.
Staffing
NEXT Church remains lean and agile, with only one staff person, the NEXT Director, Jessica Tate, who came on board full time in September 2012. Jessica lives in Washington, DC and is a specialized minister within National Capital Presbytery.
Over the last year, NEXT has been working to launch a PC(USA) Young Adult Volunteer site in Washington, DC to further carry out our commitment to the future of the church. We have developed a placement for a young adult within NEXT. We look forward to a young adult volunteer joining the team in August 2014.
Leadership and Support
Leadership Team 2014-2015
(*Denotes Strategy Team Member)
*Rev. Tom Are (Treasurer), Village Presbyterian (Prairie Village, KS)
*Rev. Glen Bell, First Presbyterian Church (Sarasota, FL)
*Rev. Christine Chakoian, Lake Forest (Chicago, IL)
Rev. Karen Chakoian, First Presbyterian (Granville, OH)
*Rev. Joe Clifford, First Presbyterian (Dallas, TX)
*Rev. Andrew Foster Connors (Co-Chair), Brown Memorial Park Ave Presbyterian (Baltimore, MD)
*Rev. MaryAnn McKibben Dana (Co-Chair), Idylwood Presbyterian (Falls Church, VA)
Ms. Suzanne Davis, Highland Presbyterian Church (Fayetteville, NC)
Rev. Mindy Douglas, Chapel in the Pines (Pittsboro, NC)
*Rev. Christopher Edmonston, White Memorial Presbyterian (Raleigh, NC)
Rev. Fairfax Fair, First Presbyterian (Ann Arbor, MI)
*Rev. Adam Fronczek, Knox Presbyterian (Cincinnati, OH)
Rev. Tim Hart-Andersen, Westminster Presbyterian (Minneapolis, MN)
Rev. Chad Herring, John Knox Kirk (Kansas City, MO)
Rev. Tasha Hicks, Mount View Presbyterian (Seattle, WA)
Dr. Stacy Johnson, Princeton Theological Seminary (NJ)
*Rev. Shannon Johnson Kershner, Fourth Presbyterian (Chicago, IL)
*Rev. Kathryn Johnston, Mechanicsburg Presbyterian (Mechanicsburg, PA)
*Rev. Carla Pratt Keyes, Ginter Park Presbyterian (Richmond, VA)
Rev. Leslie King, First Presbyterian (Waco, TX)
Rev. Jeff Krehbiel, Church of the Pilgrims (Washington, DC)
Rev. Steve Lindsley, Trinity Presbyterian (Charlotte, NC)
Rev. Carol McDonald, Synod of Lincoln Trails (Indianapolis, IN)
*Rev. Charlene Han Powell, Fifth Ave Presbyterian (New York City)
*Rev. Lori Raible, Selwyn Avenue Presbyterian (Charlotte, NC)
*Mr. William Rikard, First Presbyterian (Charlotte, NC)
*Rev. Paul Roberts (Secretary), Johnson C. Smith Seminary (Atlanta, GA)
*Rev. Karen Sapio, Claremont Presbyterian (Claremont, CA)
*Rev. Jackie Saxon, Austin Presbyterian Theological Seminary (Austin, TX)
*Rev. Stephen Smith-Cobbs, Trinity Presbyterian (Herndon, VA)
*Rev. Shavon Starling-Louis (At-Large for Executive Team), First Presbyterian (Midwest City, OK)
Rev. Anna Pinckney Straight, University Presbyterian (Chapel Hill, NC)
Rev. Jay Thomas, First Presbyterian (College Park, GA)
Rev. Chris Tuttle, Westminster Presbyterian (Durham, NC)
Rev. John Wilkinson, Third Presbyterian (Rochester, NY)
Financial Support 
In addition to generous donations from individual contributors, we are increasing our institutional backing. Funding support has grown from twelve congregations at the beginning of 2013 to more than thirty congregations today. Contributors include:
Black Mountain Presbyterian, Black Mountain, NC • Brown Memorial Park Avenue Presbyterian, Baltimore, MD • Bryn Mawr Presbyterian, Bryn Mawr, PA • Claremont Presbyterian, Claremont, CA • Community Presbyterian, San Juan Capistrano, CA • Covenant Presbyterian, Arlington, VA • Covenant Presbyterian, Charlotte, NC • Fifth Avenue Presbyterian, New York, NY • First Presbyterian, Ann Arbor, MI • First Presbyterian, Charlotte, NC • First Presbyterian, Dallas, TX • First Presbyterian, Lake Forest, IL • First Presbyterian, Mount Airy, NC • First Presbyterian, Sarasota, FL • First Presbyterian, Shreveport, LA • First Presbyterian, Stamford, CT • Fourth Presbyterian, Chicago, IL • Ginter Park Presbyterian, Richmond, VA • Idylwood Presbyterian, Falls Church, VA • Kirk of Kildaire, Cary, NC • Ladue Chapel, Saint Louis, MO • Myers Park Presbyterian, Charlotte, NC • Plaza Presbyterian, Charlotte, NC • Preston Hollow Presbyterian, Dallas, TX • Second Presbyterian, Indianapolis, IN • Selwyn Avenue Presbyterian, Charlotte, NC • Shallowford Presbyterian, Atlanta, GA • Shandon Presbyterian, Columbia, SC • Third Presbyterian, Rochester, NY • Towson Presbyterian, Towson, MD • Trinity Presbyterian, Herndon, VA • University Presbyterian, Chapel Hill, NC • Village Presbyterian, Prairie Village, KS • White Memorial Presbyterian, Raleigh, NC • Westminster Presbyterian, Grand Rapids, MI • Westminster Presbyterian, Minneapolis, MN  
https://media.myworshiptimes31.com/wp-content/uploads/sites/55/2014/06/29180333/NEXT-Leaders_0.jpg
709
1000
Jessica Tate
/wp-content/uploads/sites/55/2016/01/NEXT-Logo-FINAL-Horizontal_lato-1030x229.png
Jessica Tate
2014-06-20 09:46:15
2016-02-18 18:36:02
NEXT Church 2013-2014 Annual Report